Hen Harrier Day returns
346361a1-7544-4b0e-bc1e-957f55393b97
The fifth annual Hen Harrier Day is set to take place across Britain this weekend (11-12 August), building on the success of previous years, with six events spread throughout the country. Raising awareness of the plight and persecution of Hen Harriers, Hen Harrier Day London and South East event will be hosted by RSPB Rainham Marshes, with former Green Party leader Natalie Bennett delivering a speech to a crowd estimated to reach into the high hundreds.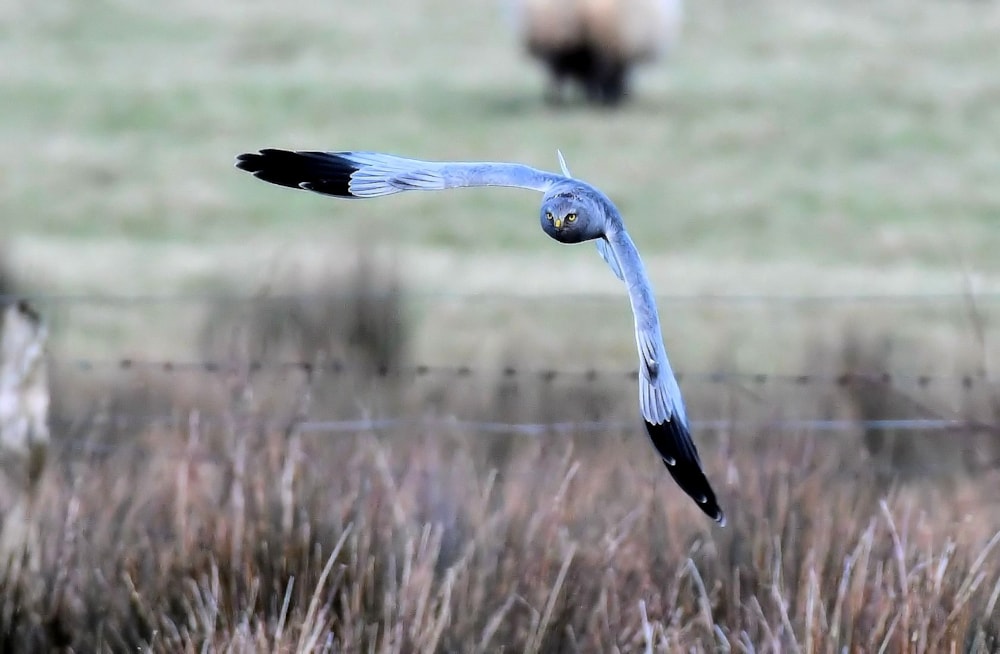 Hen Harrier (Eddie Maguire).
Other speakers at the London event will include Martin Harper, the RSPB's Director of Global Conservation, Hen Harrier Day co-founder Mark Avery and raptor scientist Dr Ruth Tingay. Around 1,100 people attended the two previous London and South East Hen Harrier Day events at Rainham in 2016 and 2017, raising nearly £3,000 through raffles and Hen Harrier Day merchandise. This has helped to fund a raptor satellite tagging and tracking project run by campaign group Birders Against Wildlife Crime, which spearheaded the first Hen Harrier Day in 2014.
Content continues after advertisements
Thousands of people attended the various Hen Harrier Day proceedings taking place across the country in 2017, and it's anticipated that a similar number will show their support again this coming weekend, with events in Cheshire, the Midlands, Northern Ireland, Scotland and Yorkshire. What started as a single rally in the Peak District has increased to nine events up and down the UK this year, some of which have already taken place – hundreds attended the Sheffield Hen Harrier Day last weekend.
The 2018 events coincide with the start of the grouse hunting season, which commences on 12 August, and take place on the back of rare positive news surrounding a Hen Harrier breeding season in England, with 34 chicks said to have fledged, making it the most successful breeding season for a decade. However, with the suspicious loss of multiple satellite-tagged birds earlier this year, Hen Harrier remains one of the rarest and most persecuted breeding birds of prey in England.
To find out if there's Hen Harrier Day event near you, visit henharrierday.org for more information, and use the hashtag #StopKillingHenHarriers to support the campaign on social media.