Hen Harrier brood management marred by missing birds
e8c74fa5-86e5-4520-bc4b-2babca0ab3ab
DEFRA's controversial brood management scheme for Hen Harriers has released its first birds – and two of the satellite-tagged chicks appear to have already vanished.
This year has seen a record-breaking total of 47 English Hen Harrier chicks fledged from 12 nests, a heartening improvement which saw five of those chicks being relocated to a captive-rearing facility as part of DEFRA's 'brood management' scheme (part of the DEFRA Hen Harrier Recovery Plan). These five birds were released after having been satellite-tagged in the hope of tracking their progress.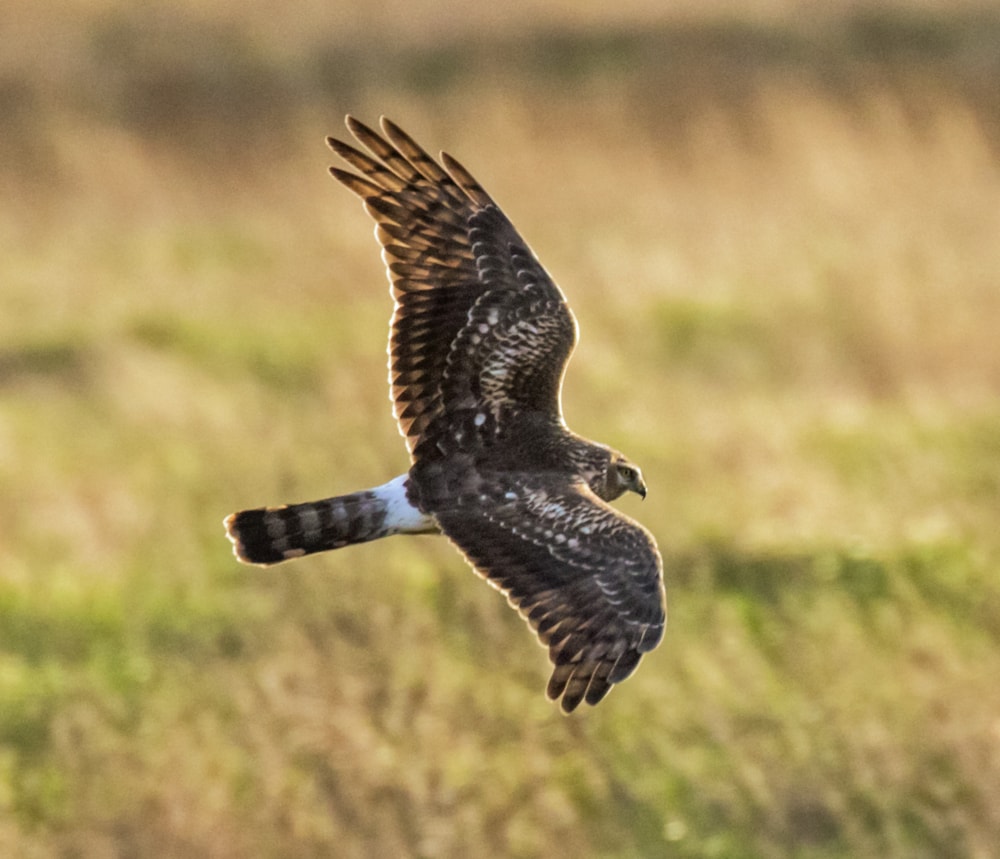 Five Hen Harriers from the controversial 'brood management' scheme were satellite tagged (Frank Burns).
However, two of these tags have since ceased transmitting, raising – experience shows, well-founded – fears for their well-being. Both Durham and North Yorkshire Police are currently investigating the disappearances, and campaigners such as Mark Avery have strongly criticised the Moorland Association and others' spin on news of the vanishing birds. The Moorland Association has failed to address the fact that two of the birds have seemingly disappeared.
Earlier this year, a peer-reviewed paper overwhelmingly laid the blame of Hen Harrier killings firmly at the feet of grouse moor management, demonstrating irrefutably the extremely high likelihood that disappearing satellite tags would have occurred over or close to shooting moors. Of 58 tagged birds, the paper found that: "[Hen] Harriers were more likely to be located on grouse moors during the terminal week (that is, the last seven days of tracking prior to the date of death or disappearance) than during other weeks."
Despite the varied partnership involved in the scheme – which includes the Moorland Association, Natural England and the Game and Wildlife Conservation Trust – the RSPB and other conservation commentators have been unenthusiastic about it. The RSPB believes that such schemes should only take place once criminal activity has all but ceased, otherwise Hen Harriers might still be illegally killed.
On the positive side, the other three juveniles are still on the radar, with one male travelling for almost 1,800 miles since tagging, making it to localities as varied as Ireland, Southampton, Greater London and Wales, and logging an average of 55 miles per day; it has now apparnetly returned to the north of England.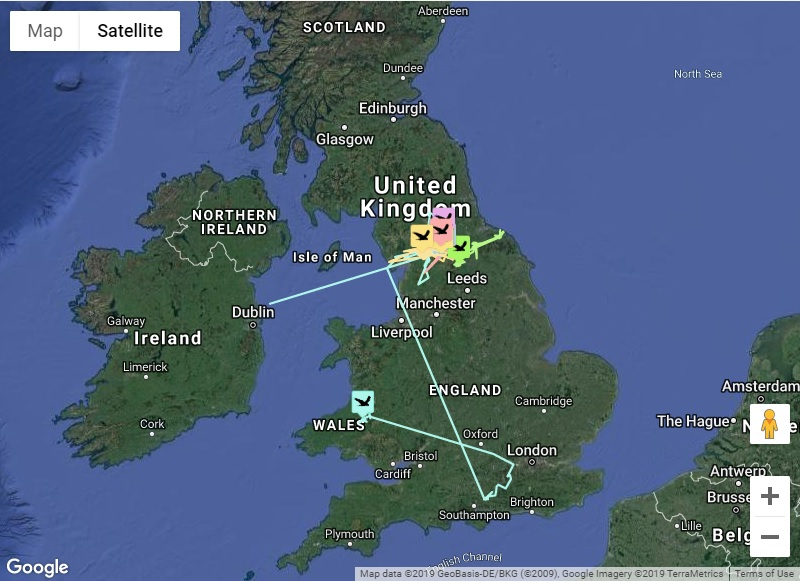 This map shows the lengthy journey of one juvenile male Hen Harrier after being tagged by workers at the brood-management scheme (Moorland Association).
This prodigal journey offers the first insights from the scheme, showing just how errant first-year Hen Harriers can be in their initial wanderings – a wanderlust already known from tagged birds from otherwise undisturbed nests.
Natural England has issued licences for the trial of the brood management scheme against the advice of the RSPB and other well-known conservation voices. This licence allows Hen Harrier eggs and chicks to be removed from the nest and taken to a high-tech hatching and rearing facility. From there they are taken to outdoor pens within known Hen Harrier breeding habitat – where the species has reached an agreed population density already; there, they are re-released after tagging and tracked.
When asked for comment, Chair of Natural England, Tony Juniper, said: "Natural England is not commenting on the disappearance of these two Hen Harriers on the guidance of Police, who are carrying out an investigation. The statement by the Moorland Association was issued without our knowledge or consent."