Help count Bewick's and Whooper Swans this weekend
0459933c-4066-47e0-b718-f90cad4d1f83
The next International Swan Census is scheduled to take place this weekend (11-12 January 2020).
Counters are being asked to record the number of Whooper and Bewick's Swans they encounter, with information on evidence of breeding success (i.e. number of juveniles), as well as habitat use and behaviour also encouraged.
The census began in 1995 and is organised by Wetlands International and IUCN, with the Wildfowl & Wetlands Trust (WWT) and BirdWatch Ireland also playing their part.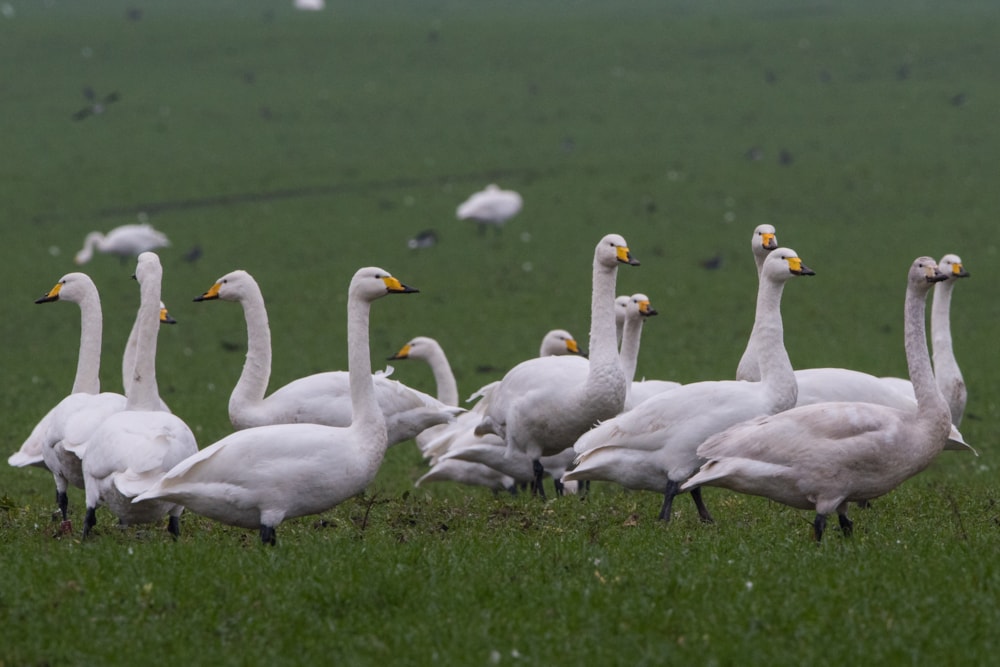 Whooper Swan has increased dramatically across England in the past 30 years. Wintering flocks like this one are readily encountered in arable fields in many areas (Jim Mountain).
The two wild swan species seen across Britain and Ireland in winter are experiencing contrasted fortunes. Whooper Swans, which breed exclusively in Iceland and migrate south to winter here, are faring better: the British wintering population was estimated at 16,100 individuals in winter 2014-15, at 21% increase since 1989-90, with significant increases noted in England especially. In Ireland, the population has also increased slightly over the past 30 years.
Content continues after advertisements
In stark contrast, Bewick's Swans have decreased by more than half over the same period, with a latest estimate of just 4,400 individuals in Britain. However, in this mild winter (2019-20), it seems likely that the true figure represents just a fraction of this. An even steeper decline has occurred in Ireland, where census totals have fallen from a peak of 2,004 birds in 1990 to just 21 in 2015.
You can find out more about the International Swan Census, including how to take part and submit your results, at monitoring.wwt.org.uk/get-involved/isc-2020.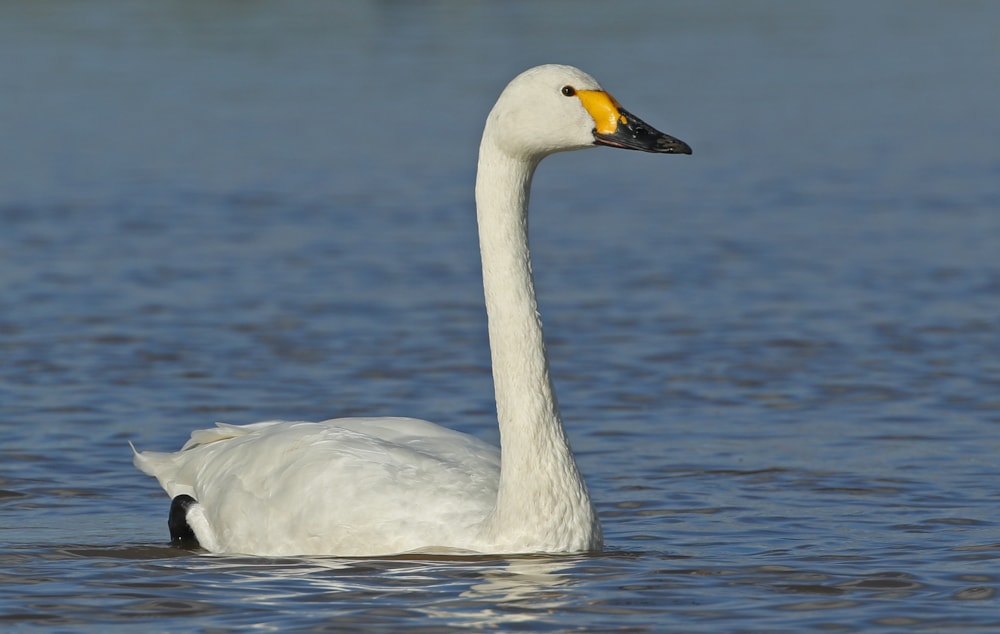 Bewick's Swan has declined rapidly over the past three decades and the Irish wintering population is likely to disappear altogether in the coming few years (Jon Mercer).