Helmeted Hornbill to receive upgraded protection
a3d6725e-2386-4b30-9346-4c37641b6665
Thailand has given the highest level of protection under the country's law to the Critically Endangered Helmeted Hornbill.
The species is heavily targeted by poachers and traffickers for its ivory-like casque. It will be added to the Reserved Wild Animal list under Thailand's primary wildlife law, the Wildlife Conservation and Protection Act. This is a list of rare or endangered wild animals offered the highest protection level and has the stiffest penalties for those convicted of hunting or selling them.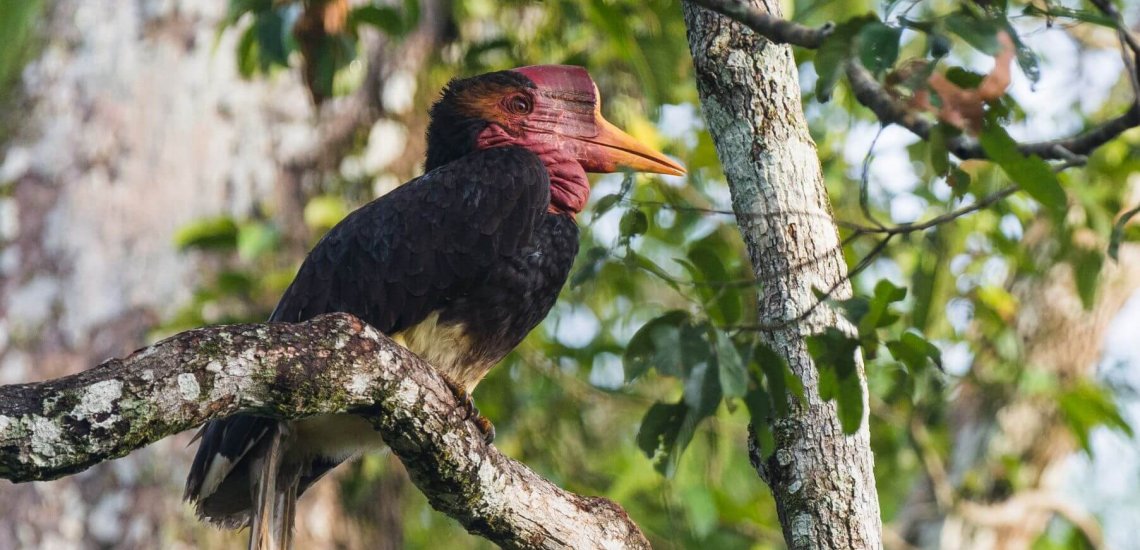 Helmeted Hornbill is categorised as Critically Endangered, with illegal poaching rife (Sanjipaal Singh / BirdLife International).
Content continues after advertisements
The decision was made on 8 March at the national wildlife conservation and protection meeting led by the Natural Resources and Environment Minister, Varawut Silpa-archa. The legal process to add the bird to this list is expected to be completed within a year.
The poaching and illegal trade of this species feeds a demand for luxury items such as jewellery and decorations, carved out of this hornbill's casque, which is a solid helmet shaped structure at the top of the animal's head.
A TRAFFIC study found 546 hornbill parts and products offered for sale online in Thailand during a 64-month period, spanning June 2014 to April 2019. More than 80% of the products were from the Helmeted Hornbill. Surveys by TRAFFIC and others have also found similar items in shops throughout the Mekong region.
Helmeted Hornbill was previously listed as 'protected': a separate category under Thai law that carries a jail term of at least 10 years or a fine of THB 1 million, or both for hunting or selling the animal. Once the upgraded protection takes effect, the penalties for hunting or selling Helmeted Hornbills will rise to 15 years in prison or a fine of up to THB 1.5 million, or both, upon conviction.