Greece hugely increases its protected sea areas
4e62ca51-4394-4f85-8618-bae546733b69
In a major victory for Greek seabirds and marine biodiversity, a huge extension of Greece's Natura 2000 Network of protected areas has been announced.
A Greek Joint Ministerial Decision, issued by the state's Ministries of the Environment and Rural Development, was welcomed by BirdLife's Greek partner, the Hellenic Ornithological Society (HOS), which has been a decades-long champion of efforts to monitor and conserve seabirds in the Aegean and Ionian Seas.
Following a lengthy public consultation process, 95 sites (32 new and 63 extensions of existing sites) have been added to the Greek network. These areas are almost exclusively marine, and take coverage of the marine Natura 2000 network from a mere six per cent of Greek national waters to 22 per cent. Overlap between the marine network and marine IBAs (Important Bird and Biodiversity Areas identified by BirdLife) has now jumped to 85 per cent.

A complete map of the new protected areas legislated by the Greek government, as of this year (HOS).
This internationally important region for seabirds, Mediterranean Monk Seals, marine turtles and cetaceans has thus received a major boost from the Greek government. Resisting the sirens of environmental exploitation, neglect and abuse, more one million hectares of Greek sea waters have now received Natura 2000 status as protected marine nature sites.
This has been seen as a triumph for HOS/BirdLife Greece, not to mention the area's wildlife, which includes Audouin's Gull, the Mediterranean subspecies of European Shag, Scopoli's and Yelkouan Shearwaters and the Mediterranean subspecies of European Storm Petrel. It comes after HOS's decades-long research to identify key marine breeding, feeding and migrating areas. Making their scientific findings available to the Greek Ministry of Environment has bolstered the factual foundation for the government's current strong showing of commitment to marine protection.
Though the Greek government's actions are highly encouraging, it has to be noted that the country continues to face the possibility of being referred to the European Court of Justice due to its failure to establish the required priorities and conservation measures for its existing Natura 2000 sites.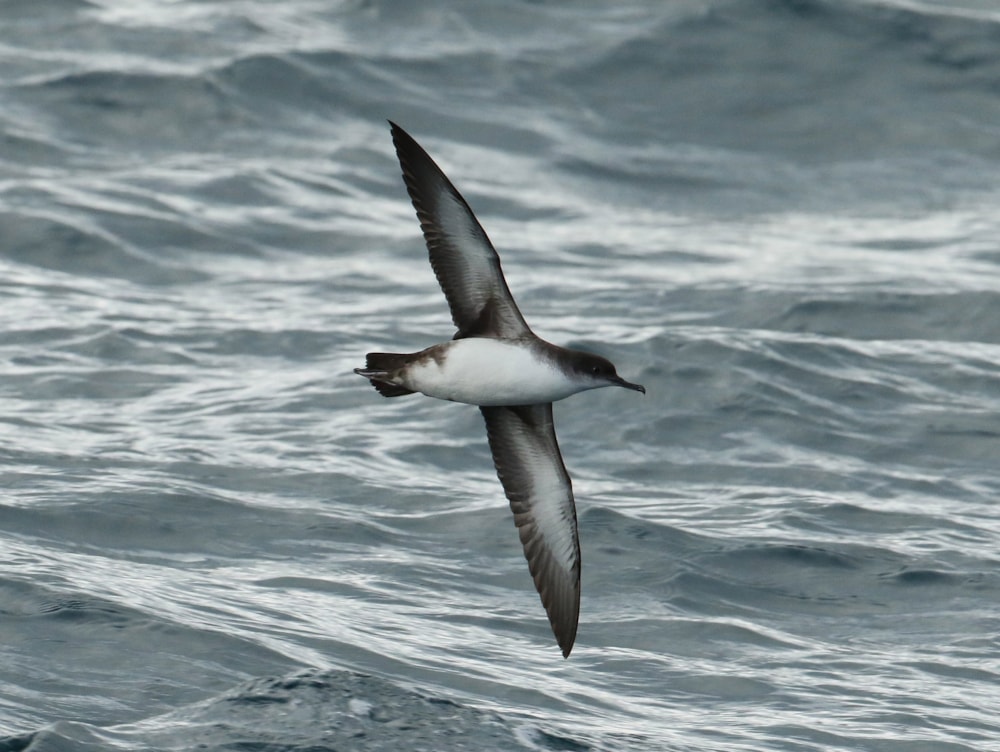 Yelkouan Shearwater (Jon Mercer).
As is always the case, designation of critical areas is only the first step, as effective protection and management must now be implemented through practical measures, but the HOS entire team has been gratified at such a positive outcome to their efforts. Critical protection for 60-70 per cent of the country's seabird population has now been secured.
Danae Portolou, coordinator of the IBA Programme in Greece said: "It is greatly gratifying for us to see data we painstakingly collected being used and the IBA inventory we proposed being recognised by the Ministry of the Environment as a base list of areas for inclusion within the marine SPA network."
Bruna Campos, BirdLife Europe's Marine Policy Officer, said: "This is positive news from Greece. Now the Greek government needs to keep up the momentum and ensure these protected areas don't just exist on paper and are fully managed."