Global Big Day takes place this weekend
763146de-8a35-492c-bd05-ca31af7c0a16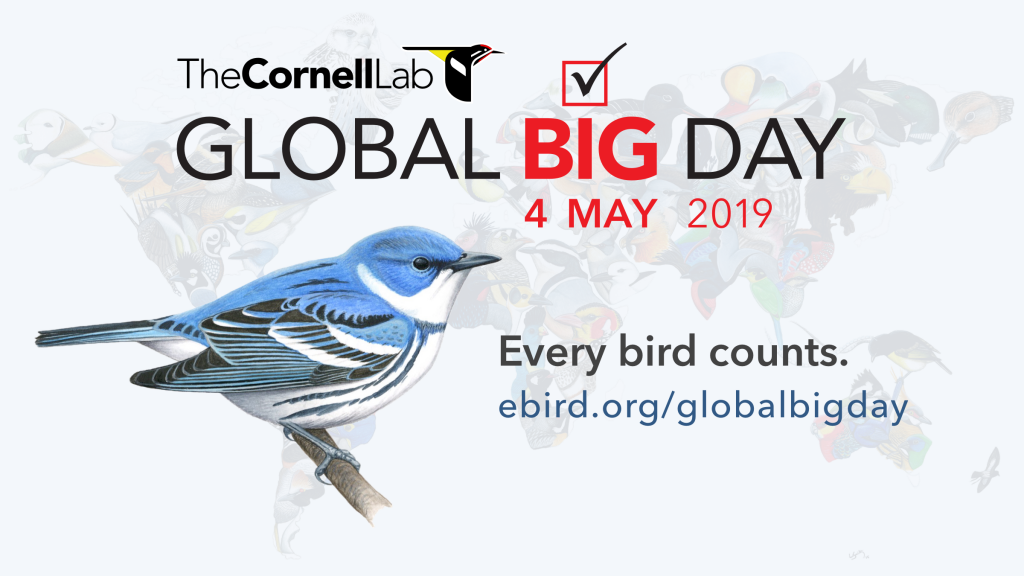 Tomorrow [Saturday 4 May], thousands of birders across the world will take part in The Cornell Lab's Global Big Day – and you can join in too. Last May, more than 30,000 people logged 7,025 species in a single day and it is hoped that the record will be broken again this year.
You don't have to commit to birding for 24 hours — an hour or even 10 minutes of watching birds makes you part of the team. Visit your favourite site or somewhere new, get an eBird account and report birds from anywhere in the world, for however long you like. Enter what you see and hear on eBird: you can enter your sightings via the website (here) or, alternatively, download the free eBird mobile app to use in the field. This way, you can enter and submit lists while you're still out birding. Enter sightings before 8 May to be included in the initial results announcement.
Content continues after advertisements
During the day, you keep an eye on how the lists are growing in different parts of the world, and you can follow along with sightings from more than 150 countries, including the Cornell Lab's Team Sapsucker in Florida, Alabama, and Texas. Statistics will be updated in real-time on the eBird Global Big Day page.
You can also take photos and add them to your checklist; they might end up on the Global Big Day page. To make your sightings even more valuable, submit complete checklists, keep counts of the birds that you see, and keep multiple checklists throughout the course of your birding; if you get in the car, end that checklist and start a new one when you get to the next location. Finally, you can share what you're seeing on social media with #globalbigday.
Find out more at ebird.org/globalbigday.