Global Big Day sets new participation record
19f4cd1b-7bf9-412b-9162-e69d71b6dcf1
The Cornell Lab of Ornithology has announced that a record-breaking 32,800 birders took part in its annual Global Big Day event on Saturday 4 May.
The figure, up almost 5,000 on the 2018 event, collectively recorded 6,833 species – equating to around two-thirds of the world's birds – in a single day.
As Cornell Lab is quick to stress, science lies behind the fun and furore of the day. eBirders gathered more than 1.85 million bird sightings on 4 May, which are now freely available to researchers, conservationists, and fellow birders. As a global birding team, the world's birders can gather information on where, when, and how birds make use of the landscape – and use that information to aid conservation and research that aims to preserve birdlife worldwide.
Colombia completed a memorable hat-trick, leading the world in terms of number of species for the third year running. The country takes Global Big Day very seriously, and the proof was in the pudding as an astonshing 1,592 species were recorded in Colombia on 4 May – up at least 70 on last year. This remarkable total was collated by a national team of more than 2,300 birders submitting 6,400 checklists. Hot on Colombia's heels was the superb coverage in Peru, where 1,516 species were reported – 26 more than last year, and an incredible achievement that highlights the value of these Andean countries to global biodiversity.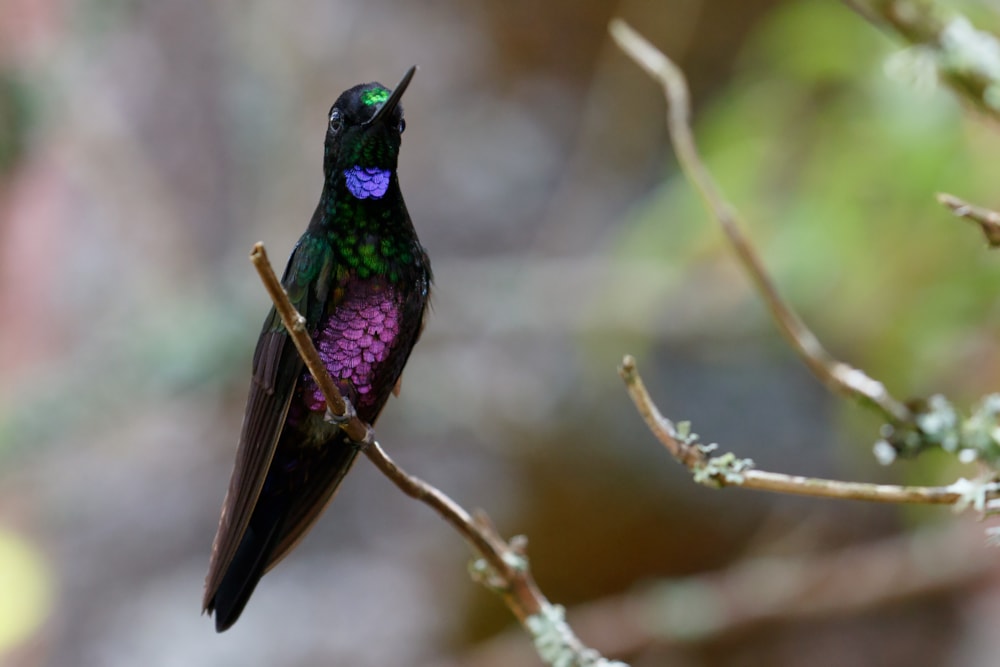 Hummingbirds such as Blue-throated Starfrontlet were among almost 1,600 species reported from Colombia (Josh Jones).
So far more than 48,000 individual checklists have been submitted from the United States alone, amassing an impressive 715 species. Among this was The Cornell Lab's Team Sapsucker, which split into three groups, travelling to Florida, Alabama, and Texas. In each state the team chose a single county to cover on 4 May: limiting to one county to minimize the environmental impact of the big day, and also highlighting how learning a local area very well can result in lots of birds. The combined team total was 242 species. Read more about Team Sapsucker's day here. Meanwhile, in Canada, a total of 371 species was amassed.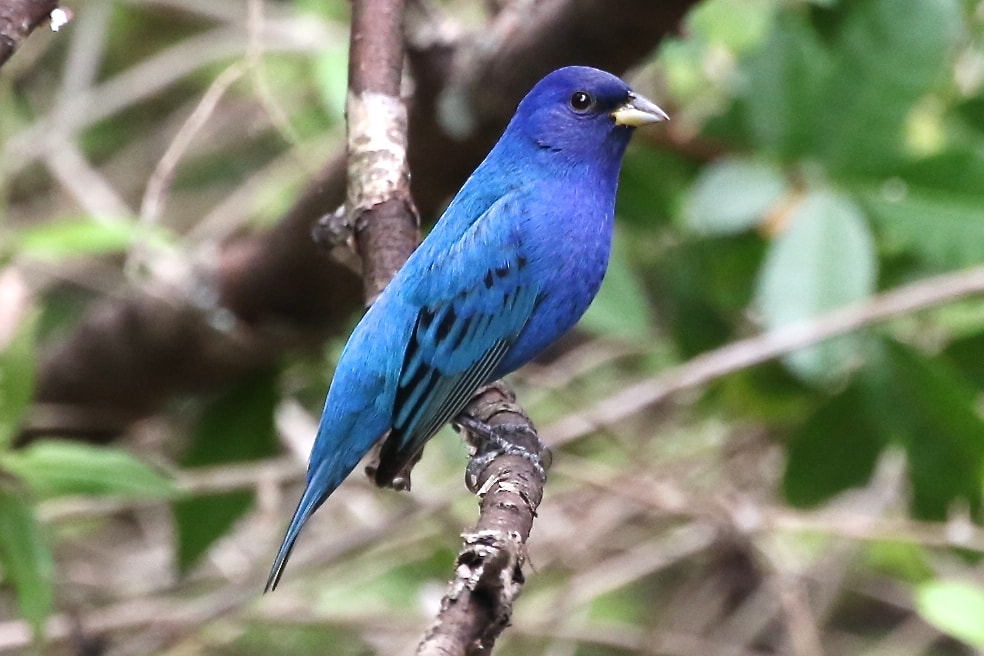 Indigo Bunting was among the arriving migrants seen by Team Sapsucker along the Gulf Coast of the United States (Ian Norris).
In Central America, Mexico returned to the top spot this year with 765 species recorded, just edging out Panama (731) and Costa Rica (683).
Africa's numerous and unique birds were critical to the Global Big Day tally, and this year included record contributions from many countries. Senegal had 125 species, up from 0 last year. Rwanda's 203 species came from 27 eBirders – a monumental jump from last year's 75 species. Kenya and South Africa topped the African countries again with 434 and 415 respectively, and this year were rounded out by the excellent 327 species reported from Zambia. Records from undercovered places like Sudan, Niger, Burundi, and Liberia also contributed some rarely seen species, and unique species from Madagascar and São Tomé and Príncipe contributed some excellent island endemic species. The key to higher future totals of Global Big Day will largely rest on contributions from Africa.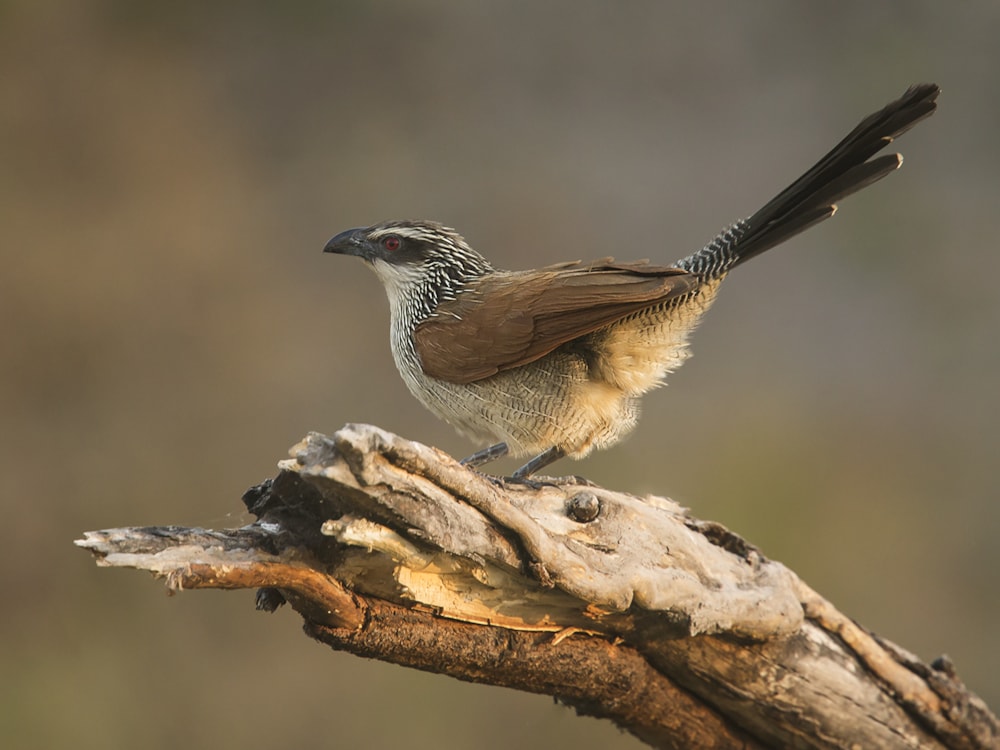 White-browed Coucal was one of 434 species reported from Kenya (Jamie MacArthur).
India continued its #1 tradition for species in Asia on Global Big Day, clocking in with 545 thanks to BirdCount India and the active Indian eBirding community. China's total of 452 assure them the silver medal spot, and Malaysia's 380 rounded off the top three.
May is a great month to be birding in Europe, and the 40 countries that contributed to Global Big Day made that very clear. Spain set a new Global Big Day record for the country with an excellent 311 species: the only European country to break the 300 barrier. Sixty different European eBirders reported more than 100 species on the day, including an excellent 125 species from Ireland by Niall and Noel Keogh and João Brito – apparently a new country big day record. Portugal (225), the UK (222), France (222), and Germany (211) all weighed in with over 200 species.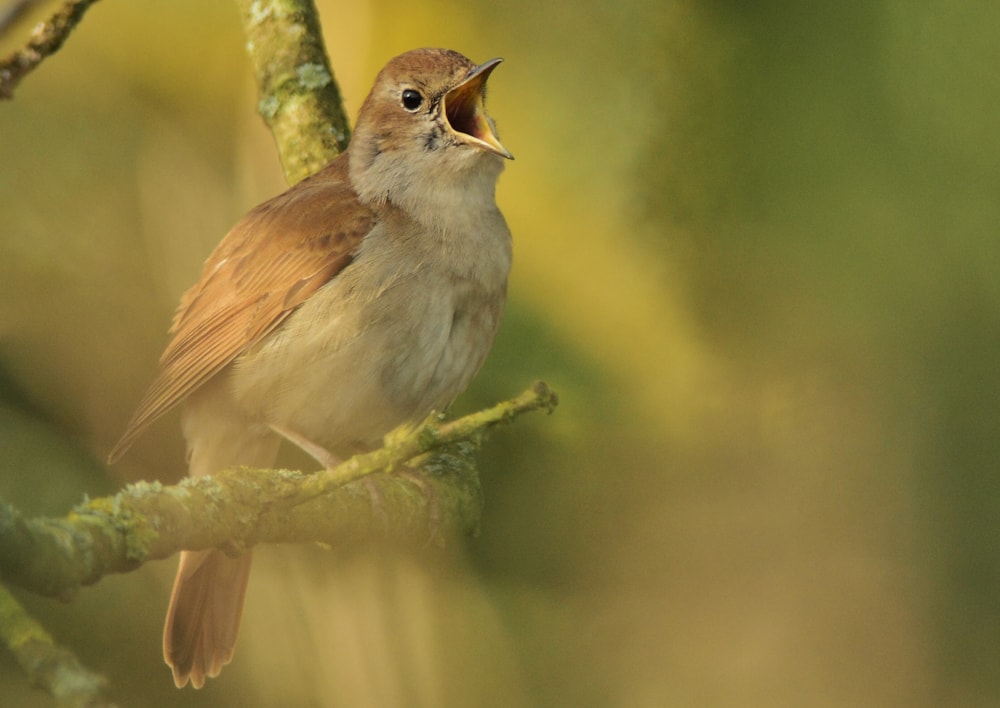 Common Nightingale, a classic spring songster in Europe, was recorded in 27 countries (Elizabeth Dack).
Australia's very diverse and unique birds make a good turnout there essential to Global Big Day's success. The work by the eBird Australia team never fails to make sure that the island continent is well-represented despite the early winter season. This year's 476 species came from 433 different eBirders – will 2020 be the year to crack the 500 species mark?
The next Global Big Day will take place on 9 May 2020. Find out more about Global Big Day and see all this year's results at ebird.org/globalbigday.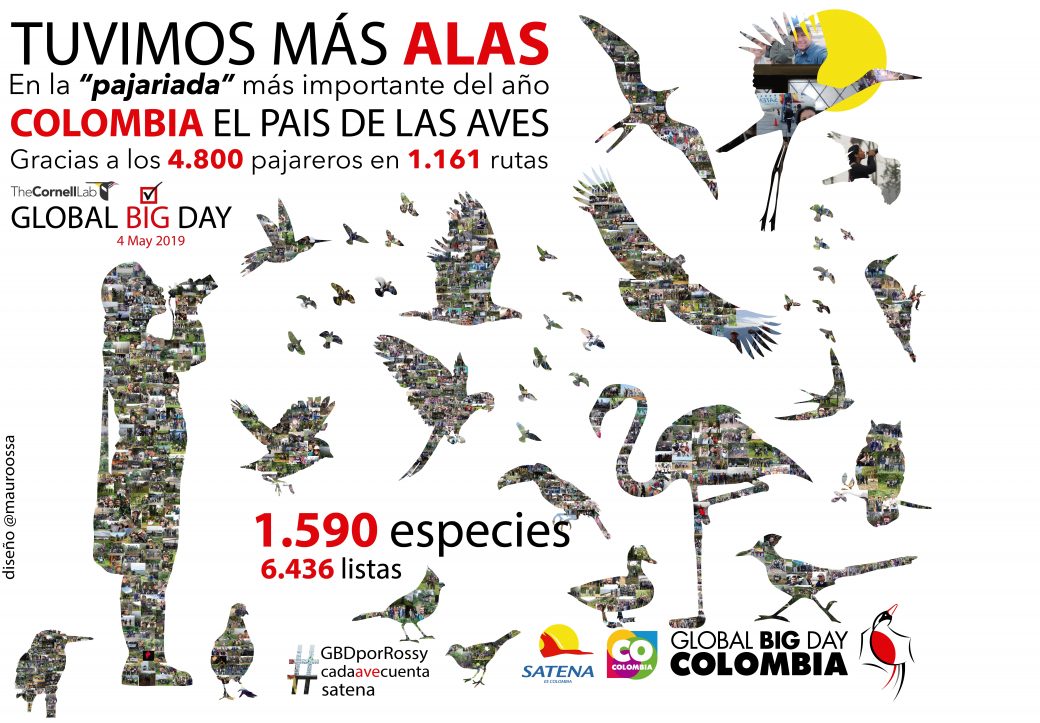 Colombia once again led the way on Global Big Day 2019, recording just shy of 1,600 species.