Global Big Day 2018 breaks its own world record
96993cba-f9fc-4ffa-9c65-e189c2a67e54
Global Big Day, the worldwide event organised by eBird, has once again set the standard for the number of bird species recorded in a single day.
On 5 May, 28,000 people ventured outside in 170 countries, between them finding an astonishing 6,905 species, which equates to two-thirds of the total number of bird species in the world. This is a new world record for birding and represents more birds seen in a single day by Global Big Day participants than any one person has ever seen in an entire year. Incredibly, more than 10 per cent of species were reported by only one observer, showing the impact that individuals can have, particularly in some of the more remote areas.
As well as being great fun, the event also provides valuable information to help the birds themselves. eBirders gathered more than 1.6 million sightings on the day, and these are now freely available to all. As a global network, observers can gather information on where, when and how birds make use of the landscape, and this information can be used to aid conservation and research.
Global Big Day produced a host of fantastic stories. Perhaps the most remarkable report was an Ibadan Malimbe. This was the first time the species has ever been logged on eBird; it was reported by Adewale Awoyemi from Nigeria.
For the second year in a row, Colombia led the world in number of bird species. The herculean efforts of the Colombian birding community reported a huge total of 1,548 species. Colombia's Global Big Day reached from local communities all the way to the country's president. Even the Colombian Air Force was out, enjoying birds and sharing them with the public. More than 1,600 observers submitted 5,000 checklists: a truly amazing snapshot of avian life in the world's most bird-diverse country.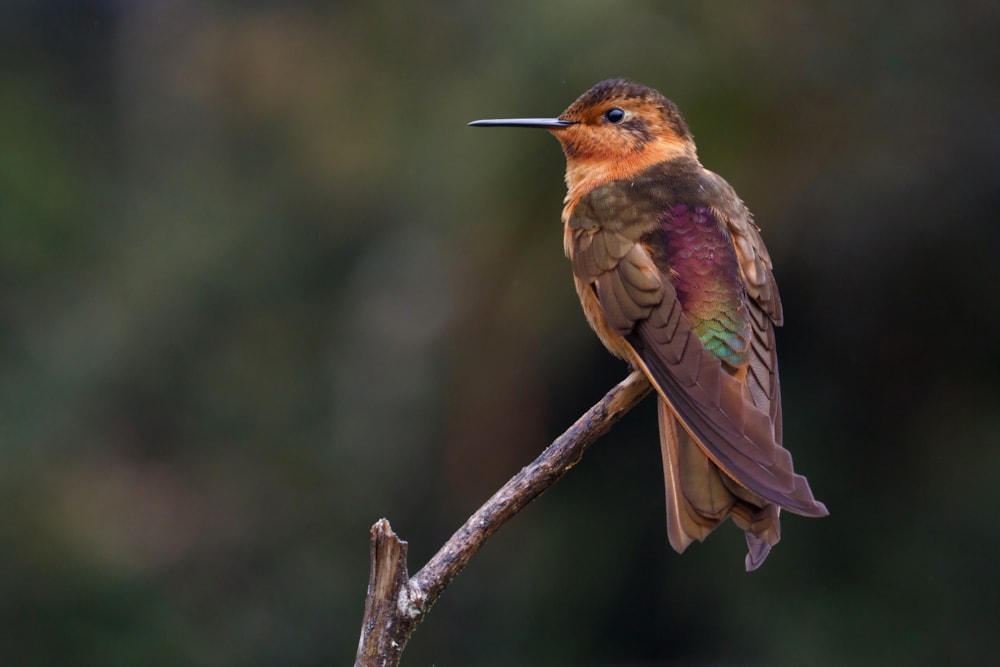 Shining Sunbeam was one of the many hummingbird species recorded in Colombia on the day (Josh Jones).
Hot on Colombia's heels was the monumental coverage in Peru, where 1,490 species were reported. Which country might come out on top in 2019 is already a source of speculation.
Cornell Lab's Team Sapsucker split into three groups, traveling to California, Honduras and Colombia. These three countries were chosen to showcase the interconnectedness of migratory birds, with a special focus on shorebirds. Wetlands in each of these countries are critical stopovers for migrant shorebirds as they move from South America to their Arctic breeding grounds. Each of the Team Sapsucker groups joined with local partners in the country, setting new big day records in Honduras and Colombia. Learn more about Team Sapsucker's efforts here.
Global Big Day was a fine spring day in much of the United States, with the finally tally in the country reaching 717, bolstered by great totals from Texas (408), California (361) and Arizona (310). US eBirders also documented 577 species with photographs, and 172 with audio. Canadian birding teams found 397 species, equalling last year's total, despite the earlier date, which amounted to one week less for birds to reach the northern forests.
Content continues after advertisements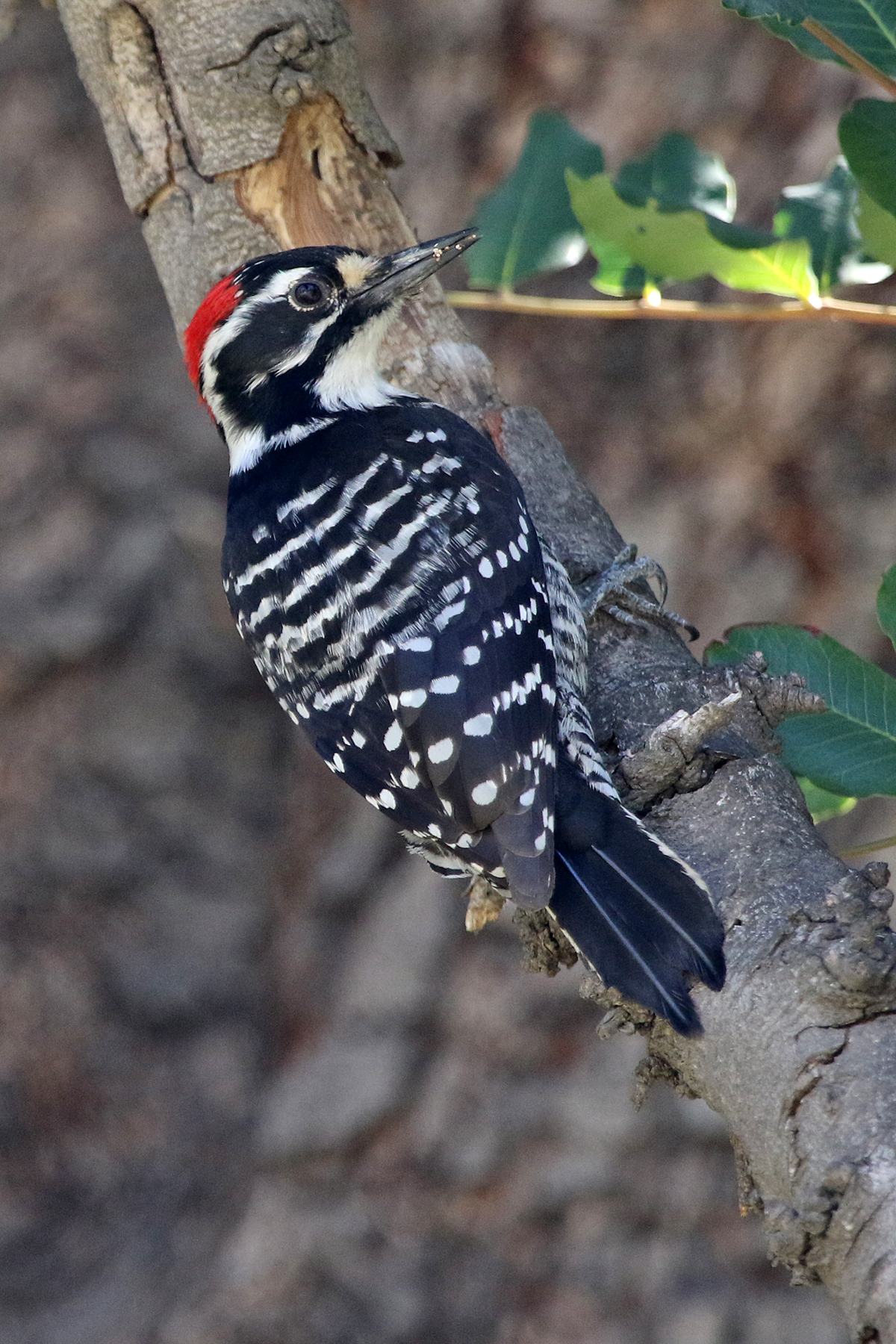 Nuttall's Woodpecker was one of the 717 species recorded across the United States (Alexander Viduetsky).
In Middle America, the number of checklists doubled in comparison to 2017, with Panama's national media coverage inspiring people across the country. Panama logged an amazing 750 species (as well as six times as many checklists as in 2017), just edging out Mexico's 745 to take top spot for the region.
This year's world record would not have been possible without African birders. Reports from 28 countries ensured an extra 150 species were recorded across the continent compared to 2017, taking the total to 1,140. Despite terrible flooding in Kenya, birders managed to record 479 species across the country, the highest country total in Africa. This year's big story, though, was Uganda, where a fantastic network of local guides and Tourism Uganda helped get 34 birders out across the country, finding 429 species – up from just 116 last year.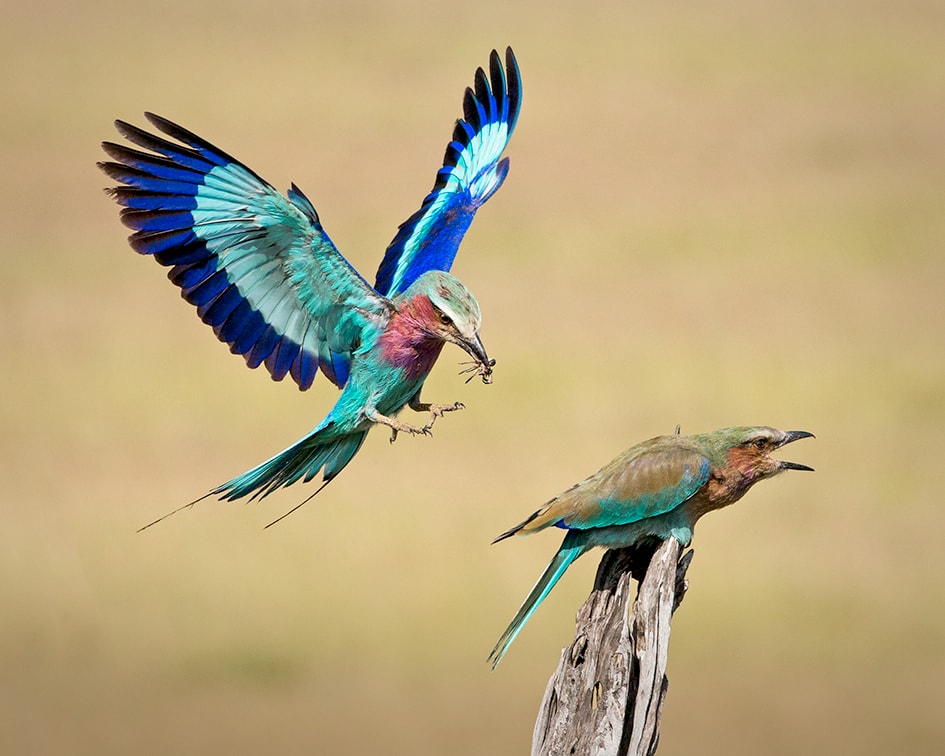 Kenya did well this year, with Lilac-breasted Roller typically featuring among the recorded species (John Fielding).
India continued its reign as top dog in Asia, clocking in with 577 thanks to BirdCount India and the Indian eBirding community. China's total of 473 came from a fantastic 101 different observers, and bettered last year's species total by 100. In Malaysia, the event was well promoted and eBirders reported 454 species by the end of the day. These reports are especially valuable – with many of the birds in this region threatened by cagebird trade and habitat loss, having a more complete picture of distribution in the region is very important.
May is prime birding time in Europe, and the 42 countries that took part in Global Big Day made that very apparent. Spain scored 302 species, with a single Spanish team logging 203 species. Portugal (235), Turkey (219), the UK (213), Germany (206) and France (203) all came in over 200. Rob Martin had the biggest total in the UK for the second year running, with 142 species.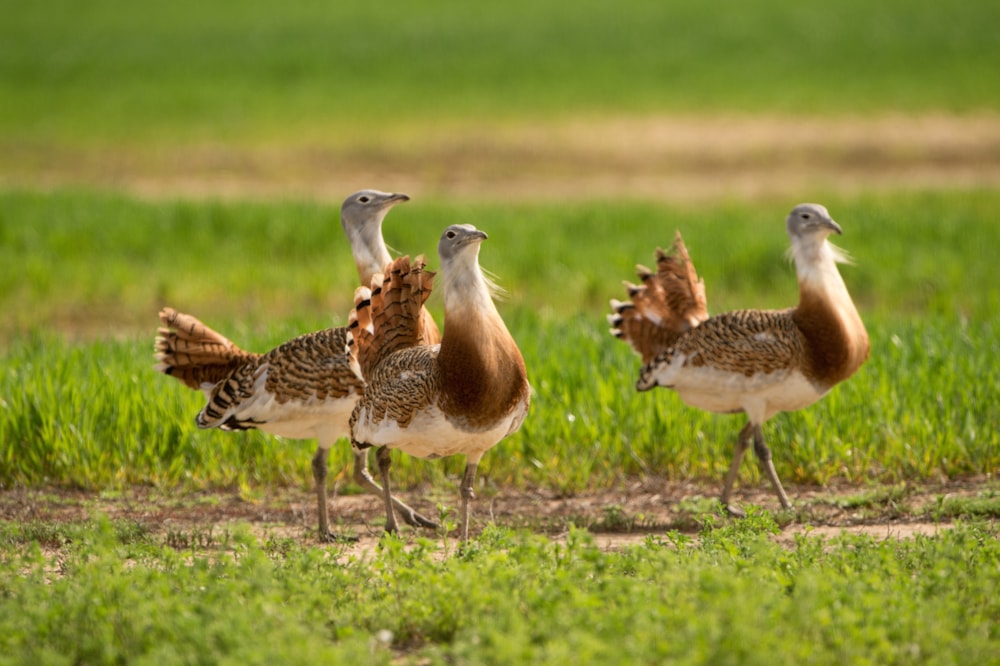 Spain once again dominated in Europe, with the charismatic Great Bustard featuring on the country's Global Big Day list (Marc FASOL).
Australia's wonderfully diverse and unique birds make good turnout here essential to the event's success. The work by the eBird Australia team never fails to make sure that the island continent is well represented and this year's 490 species came from 450 different eBirders.
eBird is planning another 'Big Day' on 6 October 2018; more details will be announced in due course. For more on this year's Global Big Day, please see here or visit ebird.org/globalbigday, where the full results can be found.