Fresh threat to Spoon-billed Sandpipers in eastern China
05ef7bef-5ff1-4d5c-b726-7cee6dfcba5f
A new report from Greenpeace East Asia shows that the Critically Endangered Spoon-billed Sandpiper is under threat from a planned landfill project in China's Jiangsu province.
The proposed landfill, situated at Tiaozini, could have a major impact on Spoon-billed Sandpiper's continued existence. The mudflats there are a critical stop-over on the species' migration route from its wintering range in South-East Asia to its breeding grounds in Siberia, and form the most intact wetland ecosystem in the entire western Pacific.
Greenpeace East Asia campaigner Zhang Jing explained: "Over the past five decades, landfill projects have decimated China's coastal wetlands, but momentum for conservation is growing. Tiaozini could represent a turning point for environmental protection in China."
Tiaozini is located along the East Asian-Australasian Flyway, one of the nine major routes for migratory birds worldwide. In addition to Spoon-billed Sandpiper, which stages there in the autumn to moult, it is also hugely important for other Endangered shorebirds such as Great Knot, Nordmann's Greenshank and Far Eastern Curlew as well as other species such as Dalmatian Pelican and Black-faced Spoonbill.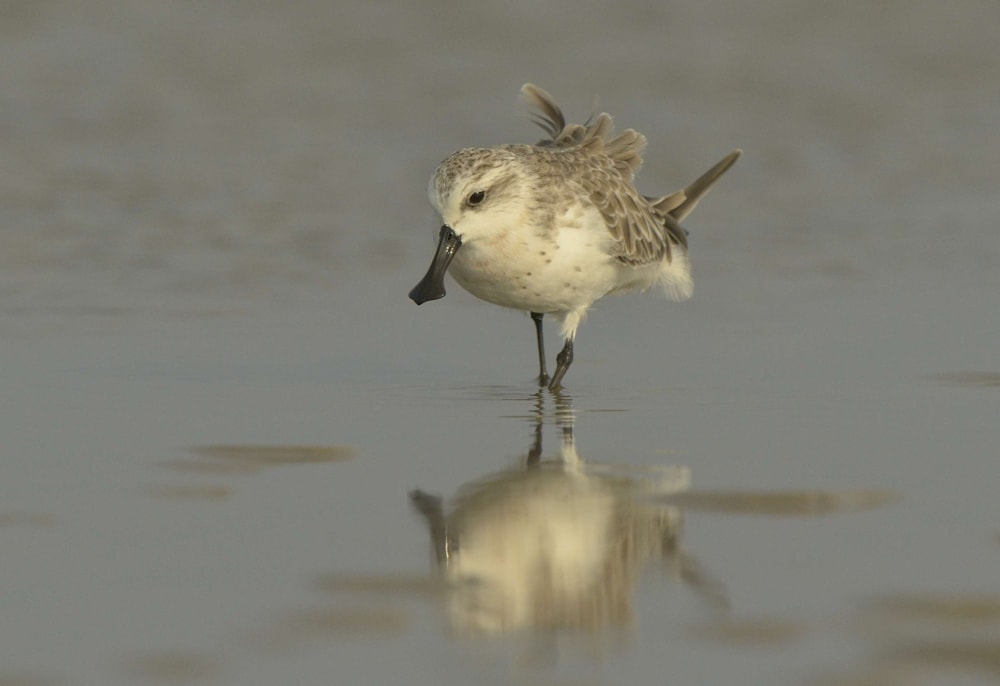 Spoon-billed Sandpipers use the Jiangsu coastline to refuel each spring and autumn, often lingering for weeks after breeding, while they complete their moult (Baz Scampion).
Content continues after advertisements
In 2011, the Jiangsu provincial government initiated a decade-long land reclamation project at Tiaozini. In 2013, the government dropped the area's designation as a nature reserve, allowing development to take place.
During the first phase of the project, which was completed in 2014, 6,750 hectares of land was reclaimed. However, Greenpeace research shows that less than two thirds of land reclaimed during the first phase of the project was in use as of June 2017. Before 2020, another 59,950 hectares are planned to be reclaimed in the Tiaozini area – a total area that amounts to more than 10 times the size of Manhattan.
Greenpeace found that only around 10 per cent of the Tiaozini landfill project will be kept as an ecological area if development goes ahead as planned, a clear violation of a province-level regulation stipulating that 20 per cent of the project area must retain its ecological integrity. In February 2017, the State Council mandated that Jiangsu and 13 other provinces draw up 'ecological red lines' by 1 January 2018, but Tiaozini is not currently included in that category. Greenpeace has called on the Jiangsu provincial government to include the site, citing it as a "natural resource that the world can't afford to lose".
Between 1950 and 2000, 53 per cent of the China's temperate coastal wetlands were lost, along with 73 per cent of its mangrove forests and 80 per cent of coral reefs. Landfill is the primary factor behind this destruction.

It's not just waders under threat: Black-faced Spoonbill is also among the Endangered species also at risk from further reclamation (Mick Southcott).