Flurry of ultra-rare raptors on Near Continent
06d1f386-bba5-492a-a23d-a07f2fd28dde
The Low Countries and northern France have enjoyed a spate of exciting large raptor records during the last week or so, teasing British birders with the idea that one could make the sea crossing in the coming days.
Pick of the bunch is arguably the Bearded Vulture which, having cruised west over Normandy, France, eventually chose to cross water before reaching Alderney on 20th, marking the first record for the Channel Islands. The bird, an immature, is not thought to be from a reintroduction scheme. It was still present the following day, capping an extraordinary few weeks for the island following two Black-winged Kites – on 16 April and 8 May respectively – which were the second and third records for the isles.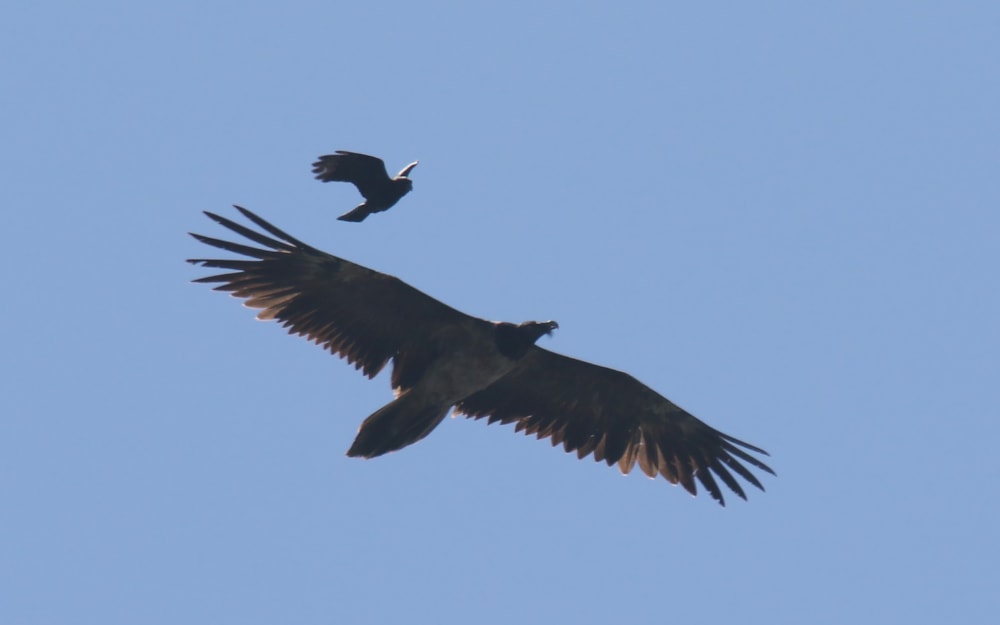 This immature Bearded Vulture spent two days on Alderney before flying off towards Guernsey at midday on 21st (John Horton).
Belgium, northern France and The Netherlands have been treated to some excellent raptors, too. On 13 May a Steppe Eagle at Apeldoorn was only the fourth Dutch record, so for a different bird to then turn up at Middelburg, Zealand, on 21st was most unexpected. This second individual, an immature, had previously that day been seen flying north-east over Dranouter, West Flanders, marking the fourth Belgian record. As of today [22 May], the bird was at Goes, Zealand, some 25 km east of Middelburg.
Clearly, the Steppe Eagles have drifted west on the back of prolonged spells of southerly and easterly-led high pressure this spring and thus invites speculation as to whether many of the other raptors noted are from the same part of Europe. These include at least three Booted Eagles in the past week – two in Belgium (one of which also crossed into France) and one in The Netherlands. Of these, a pale morph in West Flanders, at Torhout, is a tantalising 120 km from the Kent coast.
Content continues after advertisements
Onvolwassen Steppearend vanochtend bij Wolphaartsdijk Zld (gisteravond ontdekt) - 6e voor NL (na mei 1967, jan-feb 1984, mei 1998, juni 2002 en 13 mei 2020 (ander ex); alleen die van '84 was 'beschikbaar' maar door mij gemist, dus mijn 1e in NL pic.twitter.com/3dt9hXsEd2

— Enno B Ebels (@ennoebels) May 22, 2020
Amazingly, a mere 5 km from Torhout, an Egyptian Vulture was seen flying south on 21st at Lichtervelde. While only the seventh Belgian record, it was the second of 2020, following an immature at Buissonville from 5-6 May. Another fine raptor record came in the shape of a Golden Eagle at Middelburg on the same day the Steppe Eagle was seen
With all of these mouth-watering species being seen on the other side of the English Channel and North Sea, birders may be tempted to anticipate one undertaking the sea crossing to England. Ultimately, though, good fortune will need to combine several key factors for this to happen. The flat lands of north France and the Low Countries doesn't offer too much for a raptor looking for suitable thermals and, furthermore, the geography of the coast on the Near Continent lacks an obvious funnel for a raptor to follow.
That said, with more warm south-easterlies forecast next week and with small White-tailed Eagle, Black Kite and Red-footed Falcon influxes having taken place this spring, it remains an outside possibility that a mega raptor may grace British skies in the near future.