Five-point plan to protect peatlands
c7ea6d24-4660-4135-8184-4a47c1018b12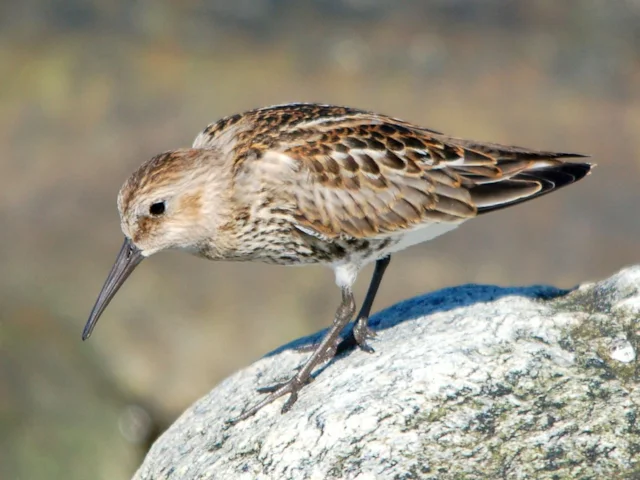 A partnership of England's biggest conservation organisations has called on government to protect the country's diminishing peatlands.
England's uplands are iconic landscapes that help combat climate change, provide havens for nature and give us clean drinking water. Nowhere is this statement more true than upland peatlands, found from Dartmoor to the Peak District, and from the North York Moors to the Lake District. Today a partnership of wildlife groups and industry is reminding the government that only four per cent of England's upland peatlands are in good ecological condition, while the remainder is
not fulfilling its potential for nature
and combating climate change.
The RSPB, National Trust, The Wildlife Trusts, and other conservation and industry organisations have written to the Secretaries of State in charge of DEFRA and the Department for Energy and Climate Change, challenging them to take action on five key areas on 200,000 ha of England's peatlands:
• to work to bring England's upland peatlands back into the condition that will maintain the vital 'ecosystem services' these habitats provide for people;
• to support and play its part in the UK Peatland Programme's target for one million ha (200,000 ha in England) of healthy and well-managed upland peatlands by 2020, and the Committee on Climate Change's call to triple the area of upland peatland being restored;
• to develop capital funding for peatland restoration, through a combination of public and private contribution and partnerships;
• to secure funding to ensure ongoing well-managed upland peatlands, including practical development of new measures including the Peatland Carbon Code;
• to work to swiftly adopt a way of estimating carbon being stored and lost from peatlands in common with other UK countries.
Patrick Begg, Rural Enterprises Director of the National Trust, said: "Peatlands are the UK's rainforest, locking up over 400,000 tonnes of carbon per year, slowing floodwaters, filtering drinking water, and providing a unique landscape, habitat and home for wildlife. But they've been in serious decline for over 150 years. The Trust's 50-year vision for our High Peak Estate maps out what can be done, but landowners and government need to act faster together everywhere to turn things round, and give our peatlands back their good health."
Wildlife Trusts' Director, Stephen Trotter, said: "The peat which blankets vast swathes of moorland on our uplands is a vital and special resource. These moors are not only wonderful places for people to walk and enjoy, they're also home to a very special range of amazing and
internationally important plants and animals
. And these peatlands give us much more than that too; they're a massive store of carbon and they capture and hold large volumes of water. In fact the drinking water supply for many millions of people comes from these peat landscapes. If we look after them and help them to recover, they will help us respond to climate change and save money for society in the long term."
Content continues after advertisements