Five fledge in Whooping Crane reintroduction scheme
cf1d02c6-6d2b-4a3a-bcbd-d98e56466214
Five Whooping Crane chicks fledged in Louisiana this year, the most to do so since a reintroduction project began in the state in 2011. The crane youngsters hatched in late April and early May, marking a significant milestone for the Louisiana Department of Wildlife and Fisheries Whooping Crane Reintroduction Project, after just one fully fledged in 2017.
All five of the chicks were born on private land in south-west Louisiana, and significantly, all amid commercially oriented crayfish ponds. The co-operation of private landowners and farmers has been vital to the success, and Sara Zimorski, Whooping Crane Reintroduction Project Biologist, said: "Our ongoing partnership with these landowners and farmers is very important and we thank them for their support. This year was a big step forward and we're both excited and pleased.
"Seeing young birds producing their own fertile eggs and be successful in raising a chick is a sure sign of progress. To have five chicks this year only two years after we had the first chick hatching is a pretty significant jump. We hope we'll continue to see improvement as we have more pairs that mature and start to breed."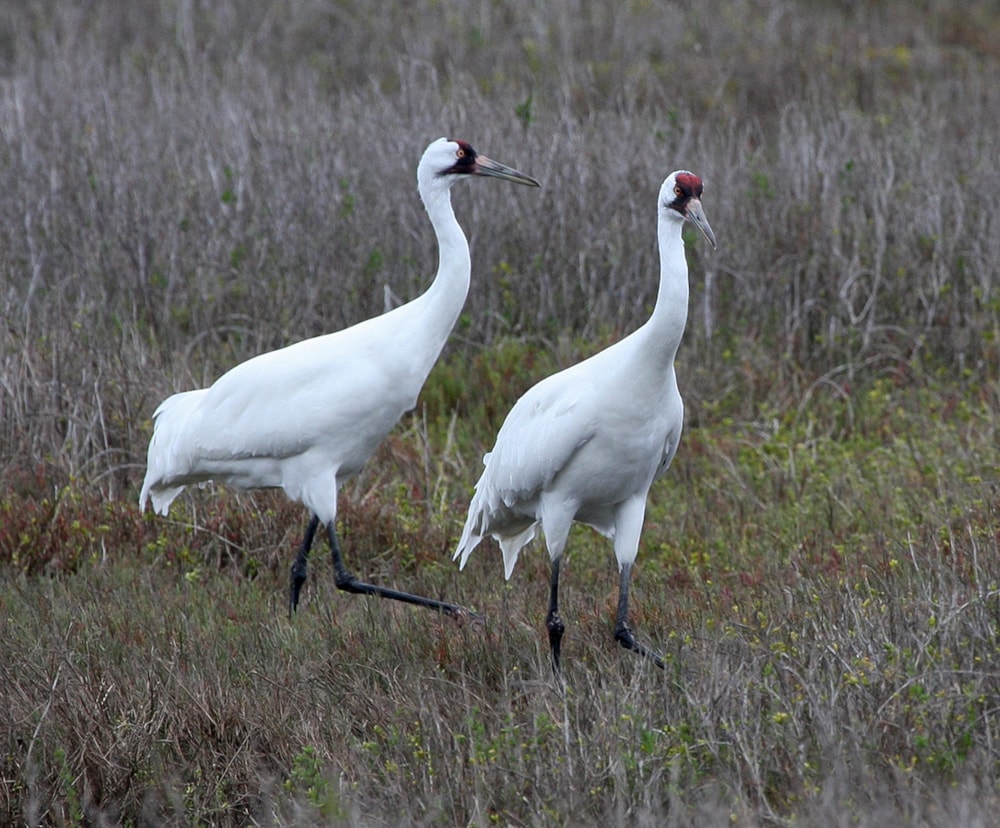 The Whooping Crane population in Louisiana is now at 66 birds (Alexander Viduetsky).
Louisiana's Whooping Crane Reintroduction Project began when 10 cranes from Patuxent Wildlife Research Centre were released at the White Lake Wetlands Conservation Area in Vermilion Parish. With the plan to establish and nurture a non-migratory flock, more Whooping Cranes have been added to the initial group each year since 2011, and the current Louisiana population is now up to 66, including 61 adults and the five fledglings from this year.
It can take younger birds some time to become successful adults, but the project has seen some promising breeding results so far, and Zimroski explained: "Sometimes it takes several years for birds to nest. This year, some pairs were successful with their first attempt – that was great to see. Additionally, we had some younger members of pairs that were successful in raising these chicks. Of these pairs that successfully raised chicks, two of the males were only two years old, which is on the young side. It's really encouraging to see young birds starting to reproduce actually being successful."