First Ruby-crowned Kinglet for Britain on Barra
d13b9ce0-e745-46ce-b8ed-ae8011ef4414
Britain's first Ruby-crowned Kinglet became the latest blockbuster rarity of 2020 when one was found on Barra, Outer Hebrides, on 12 November.
Discovered by island resident Bruce Taylor in the garden of The Manse, in Cuithir in the north-west of the isle, the bird – a female or first-winter – appeared to be fresh in and it thought to have arrived that morning on a fast-moving weather system that had whipped across the Atlantic from North America some 24 hours previously. It lingered until 19th, after which there has been no sign. Due to the Scottish COVID-19 guidelines, which currently advises against any non-essential travel, it was decided that news wouldn't be released.

There had only been five records of Ruby-crowned Kinglet in the Western Palearctic previously and none in Britain (Ian Ricketts).
Content continues after advertisements
With no previous occurrences here the Barra bird marks a British first, as well as a Western Palearctic sixth, some four years after the small island bagged the first Eastern Kingbird for Britain. It serves as no small reminder – and one we've had several of during the last few years – that the Outer Hebrides can pack a seriously heavy punch when it comes to mega North American landbirds. Ireland has one record, a bird trapped and ringed on Cape Clear, Co Cork, on 27 October 2013.
In a wider Western Palearctic context Ruby-crowned Kinglet is a true mega in every sense of the word. Even the Azores can only claim two records: the first on Flores on 21 October 2013 followed by one on Corvo from 31 October-1 November 2015. The only other two records are both from Iceland: an immature collected at Vestmannaeyjar on 23 November 2017 and another, amazingly enough, also at Vestmannaeyjar, from 10-11 October 1998.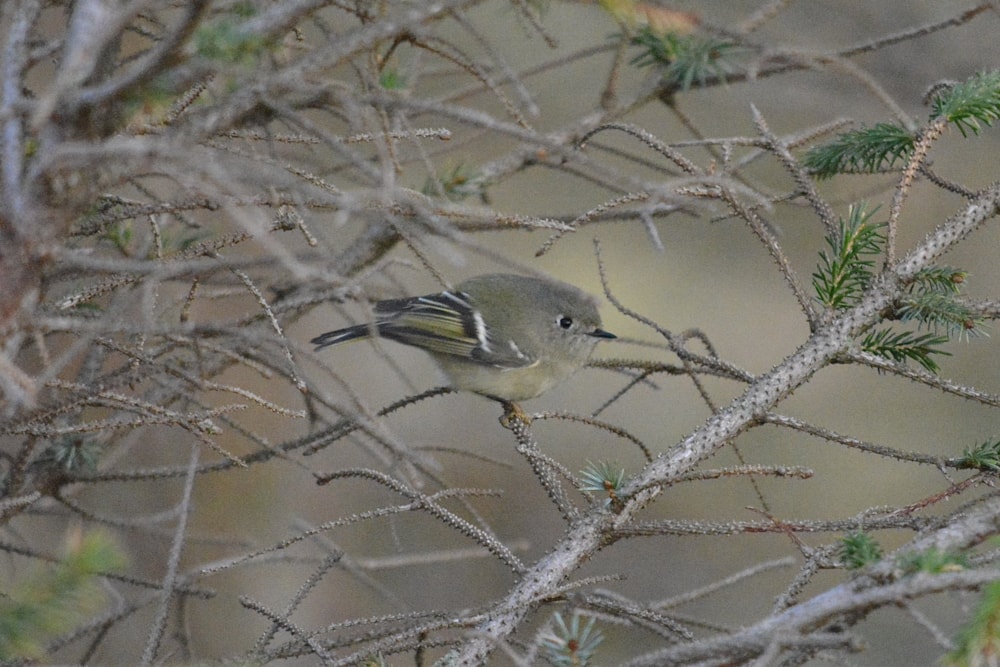 Present for eight days until 19th, there has been no further sign of the bird (Ian Ricketts).