First-ever Reintroduction and Rewilding Summit announced
19829592-9726-44a3-9036-ce7dceee6ad8
On 10 April, Dorset-based charity Birds of Poole Harbour, in partnership with Chris Packham and Megan McCubbin's Self-Isolating Bird Club, will host the first-ever Reintroduction and Rewilding Summit.
The event is aimed to educate and inspire the public on some of the latest and most innovative conservation projects going on across the UK and Europe. Liv Cooper of Birds of Poole Harbour said: "At Birds of Poole Harbour, we are not content with letting the opportunity to restore and conserve our natural heritage slip through our fingers, and we're not alone. We are a small part of a mighty network of people and organisations striving to make positive change for nature, exploring novel ways of doing so and educating the public as we go.
"As a charity, with our involvement in the Poole Harbour Osprey Translocation Project, we're particularly inspired by the uptake of wildlife restoration projects through reintroductions and rewilding, and we know that many other people are just as engaged and enthused as we are. We therefore decided to launch a new event, bringing these projects together to showcase them to the public: the Reintroduction and Rewilding Summit."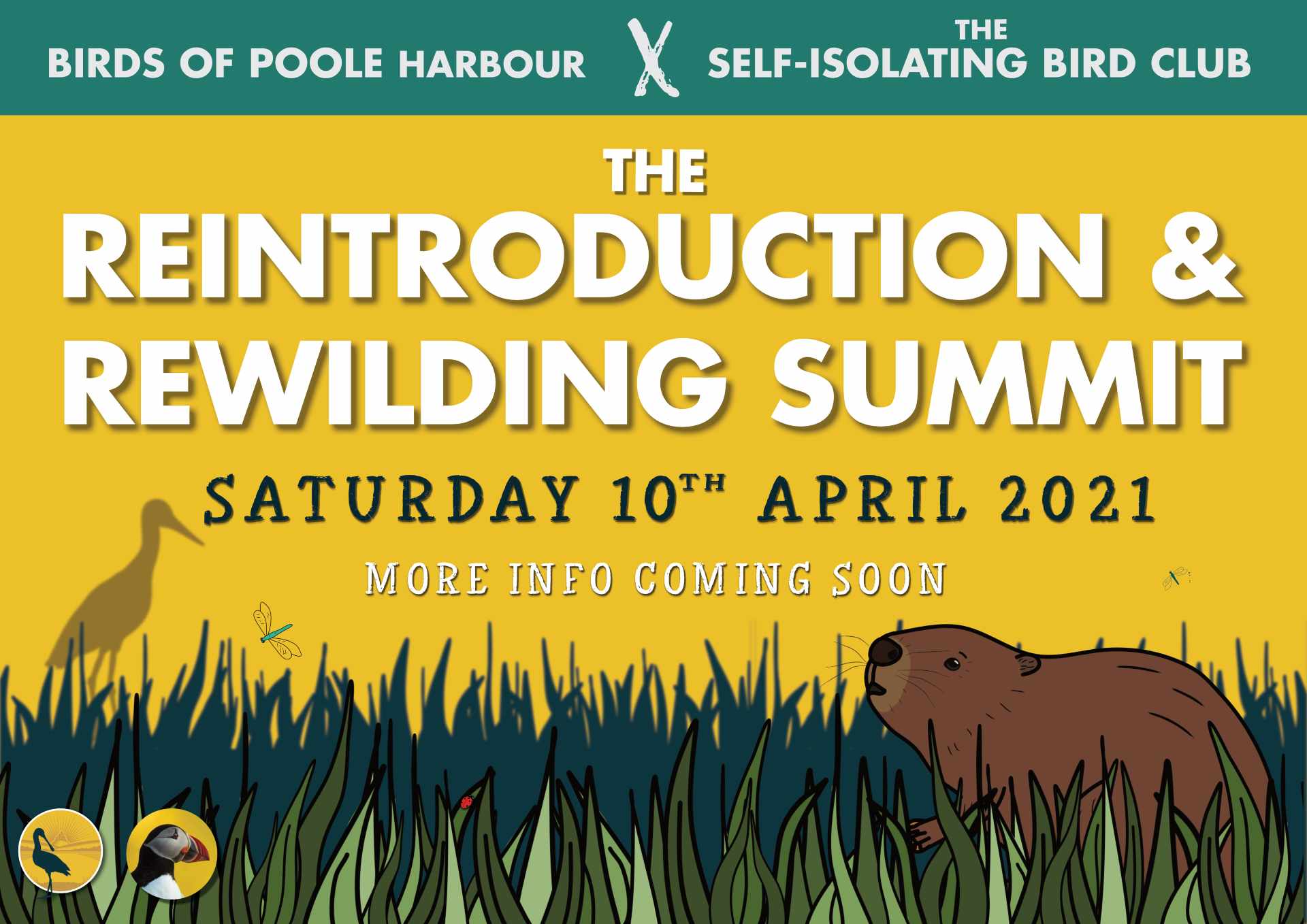 The inaugural Reintroduction and Rewilding Summit will take place in April.
The summit will be a virtual event which people can stream live from home on Saturday 10 April 2021. The day will be hosted by the Self-Isolating Bird Club and will feature content from different projects, conservationists and science communicators talking all about reintroductions and nature restoration.
Speakers will include the likes of Roy Dennis, beaver expert Derek Gow, Rebirding author Benedict Macdonald and the White Stork project. More information and guest speakers will be confirmed over the coming weeks and it's hoped as many people as possible tune in on the day, although all content will be available to watch on the Birds of Poole website and social media channels after the event too.