First-ever Hen Harrier Day is resounding success
98f1eaaa-7b59-47fa-adb1-c1f1f874daeb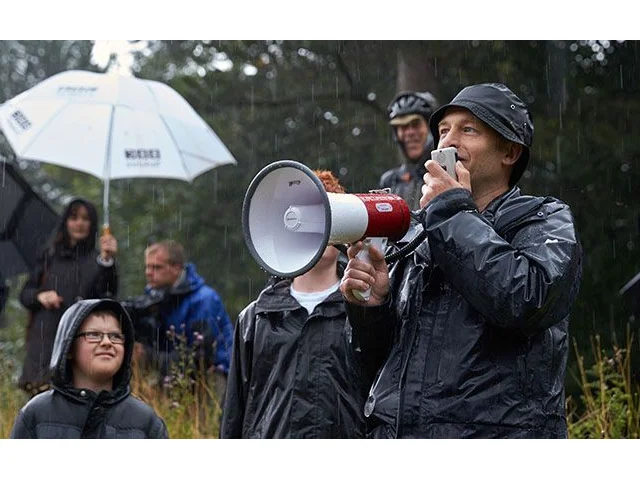 Yesterday (10 August) marked the first-ever Hen Harrier Day, and it was a huge success.

The brainchild of Alan Tilmouth of BirdGuides, Hen Harrier Day was conceived to highlight the species' plight and timed to coincide with the beginning of the grouse-shooting season on 12 August – the so-called 'Glorious 12th'. There were four events across the country, in Derbyshire, Lancashire, Northumberland and Dorset. Hundreds of people turned up, despite torrential rain and winds – a result of Hurricane Bertha crossing the North Atlantic from North America.

Nearly 600 people – many more than the expected 500 – went to the Derwent Dam event in Derbyshire, which was also attended by Chris Packham and Mark Avery. The 'on-the-ground' protesters were supported by a huge social media campaign, with thousands of followers sending millions of messages worldwide. It is thought that a total of 2.3 million people were reached.

One politician who has clearly listened is Shadow Environment Minister Barry Gardiner, who attended the Derwent Dam protest and was tweeting his support.

Mark Avery commented: "Barry had travelled up to the rally to meet people and talk to them, and he has spoken out in parliament on the subject of raptor persecution. It was great to have him with us for the day and I hope he takes the message back to the Labour Party that it needs to promise us some tough action on wildlife crime if it is elected next May."

Chris Packham said: "Today not only showed that people care and that they've had enough of illegal persecution, it showed they know what's going on. They understand enough about ecology to know that killing all the predators in an ecosystem is no way to look after it. The majority of responsible shooters have to rid themselves of their criminal element. We're not going to put up with our natural heritage being slaughtered and be told that it's OK because it protects our landscape.

"Hen Harrier Day has been a great demonstration of a powerful new tool in conservation's arsenal – social media. With little cost a few motivated individuals communicated to and rallied thousands of supporters to show their support thanks to Twitter, Facebook and YouTube."

Organised by Birdwatch columnist and conservationist Mark Avery, conservationist and wildlife presenter Chris Packham, Birders Against Wildlife Crime, the RSPB and the North-West Raptor Protection Group, the day was a peaceful protest against the illegal killing of Hen Harriers on grouse-shooting estates.

It's no secret that Hen Harrier is on the brink of being lost as a breeding bird in England, or that the main cause of its decline is illegal persecution by shooting estates (Birdwatch 266: 35-38). There is sufficient habitat in England to support 300 pairs; however, in 2013 no pairs bred successfully.

Mark Avery has also organised an online petition asking to ban driven grouse shooting. It had garnered a total of 13,402 signatures at time of writing.

Full coverage of Hen Harrier Day, plus what happens now, will appear in our October issue, on sale 25 September.

Click on the image below to listen to a podcast from Chris Packham.
Content continues after advertisements