First-ever Colombia Birdfair announced
0d5dbbef-35c8-4916-92df-845df5be0203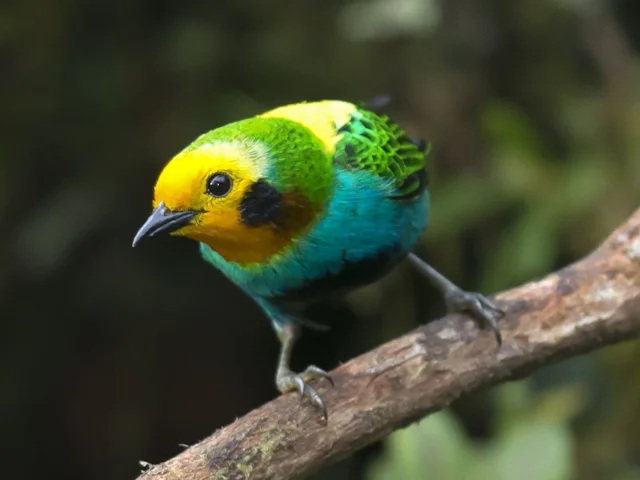 The inaugural Colombia Birdfair takes place next February in the city of Santiago de Cali, popularly known as 'Cali'.
With close to 1,900 species (20 per cent of the world's total), no other country in the world has more birds than Colombia. The country's immense natural richness makes it one of the top birding destinations in the world, and with 72 endemic species, awe-inspiring geography, intriguing culture and cuisine, and a growing capacity to provide world-class services for visitors, it is becoming an increasingly popular birding destination.
With this in mind, the Asociación Río Cali is hosting the first-ever Colombia Birdfair in Cali. A city of more than 2 million inhabitants, Cali is located in south-western Colombia, adjacent to the Farallones NP, and is known for being one of the most ornithologically diverse cities in South America – more than 260 species are found within its boundaries, making it the perfect location to host the event, which takes place from 13-15 February 2015.
The birdfair will be held at the Cali Zoo, one of the most important green, open spaces in the city. In this space, people from all over Colombia and the world will be able to learn about and watch birds, while helping to contribute to conservation efforts in Colombia. The event will also provide a plethora of opportunities for birders, including programs and talks by renowned national and international speakers, daily field trips, workshops, cultural activities, book signings and a 'Birders' Bazaar' where companies and individuals will be promoting and offering products, handicrafts, services, equipment, and conservation projects related to birds and birding.
Purplish-mantled Tanager is another Colombian member of the Thraupidae, but whose range also extends into Ecuador. Photo: Juan Jose Arango.
The Colombia Birdfair has a mission to promote and enhance bird tourism to encourage sustainable rural development and the conservation of the country's biodiversity. All funds raised during the birdfair will be used towards the purchase and founding of a private nature reserve in the upper watershed of the Cali River, adjacent to the Farallones NP. The reserve will provide a space for scientific research and conservation projects benefiting more than 250 species of birds, some of which are critically endangered.
For further details, visit
www.colombiabirdfair.org
.
Content continues after advertisements