Famous North Sea albatross feared dead after eagle attack
21481478-be0d-4bcb-ac81-82333c83fd6d
A Black-browed Albatross observed between Denmark and Sweden in recent days is feared to have died following an attack by a group of White-tailed Eagles.
The albatross, which is presumed to be the regular adult that has been seen in the North Sea each summer since at least 2014, had been lingering in Öresund – the narrow stretch of water lying between Copenhagen, Denmark, and Malmö, Sweden – for several days, having been seen passing Skagen, at the northern tip of Denmark, on 17th. Earlier in April, what was presumably the same individual was seen off Sept-Îles, north-west France, heading for its North Sea summering grounds, on 1st.
A calm day on 26th rendered conditions difficult for the albatross to fly, and it was seen by local birders to be attacked by up to nine White-tailed Eagles. After the shocking event, the albatross was not seen again and is strongly suspected to have been caught and killed by the raptors.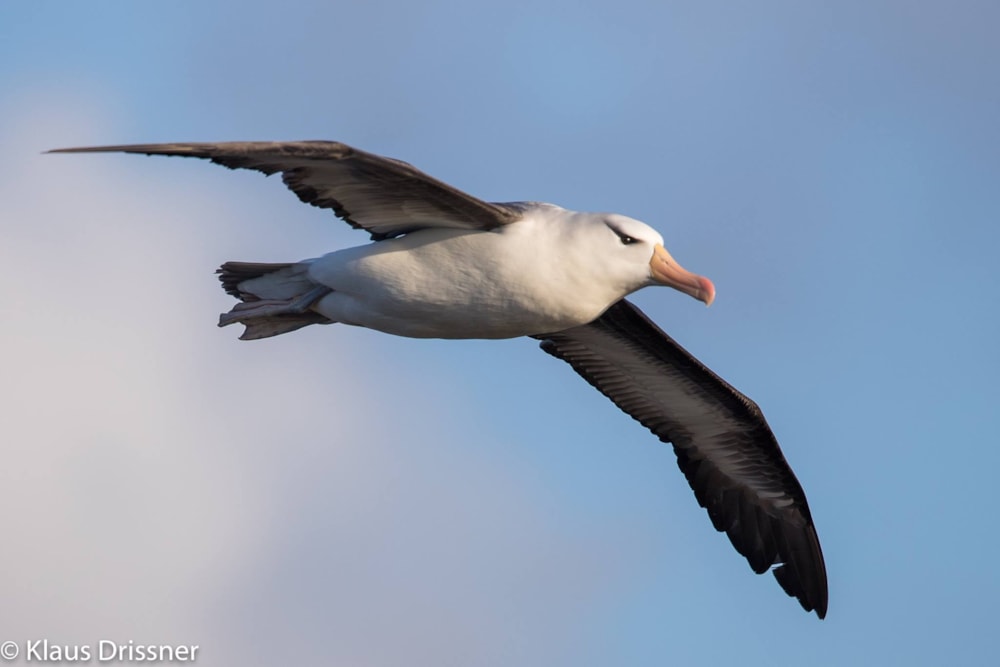 The North Sea Black-browed Albatross spent most of its time in German waters, but also visited Britain, Sweden and Denmark (Klaus Drissner).
This isn't the first time that the albatross has had an encounter with eagles. On 17 August 2015, Danish birders watched two White-tailed Eagles attempt to catch the albatross at Agger Tange, but on that occasion the albatross had a close escape and managed to survive (photo here).
Having first been seen in spring 2014 on Heligoland, Germany, the Black-browed Albatross has been seen regularly in North Sea waters every year since. In more recent times, its favoured location had switched to Rantumbecken, a large lake on the Wadden Sea island of Sylt, although it wasn't seen there in 2020. However, what was almost certainly the same bird gave memorable views to crowds at Bempton Cliffs RSPB, East Yorkshire, on 2-3 July of last year, having previously been seen there in 2017. Many birders had been hoping for a repeat performance in 2021, but that appears to no longer be a possibility.