Fair Isle Bird Observatory rebuild gathers pace
0d0cbecc-7f94-4c90-842e-b8d6f35059a7
A project manager has been appointed for the rebuild of Fair Isle Bird Observatory as its redevelopment gathers pace.
Susan Clark, of Great Glen Consulting, who was also the project manager for the revamped electricity scheme on the island, has taken up the post. It comes after the observatory and guesthouse was completely destroyed by a fire in March.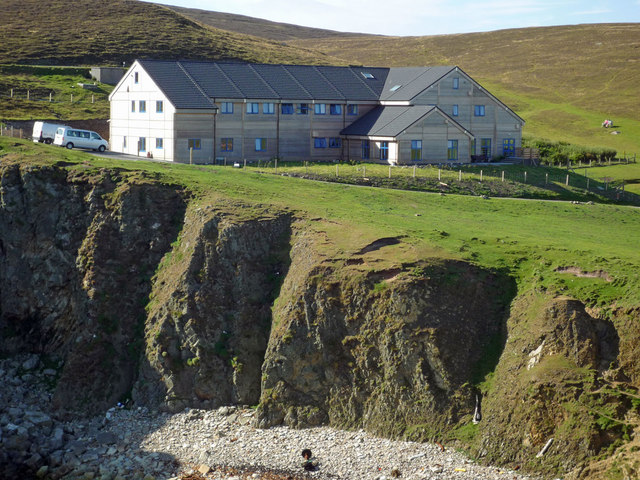 Fair Isle Bird Observatory was destroyed by a fire in March (Julian Paren / Flickr.com).
Fair Isle Bird Observatory Trust, which runs the observatory, said this week that Highlands and Enterprise has provided grant funding for the project manager post, while part of the money will be used by Clark to prepare a Fair Isle tourist action plan.
Fire chief Matt Mason, meanwhile, told members of the Shetland community safety and resilience board earlier this week that no exact cause has yet been pinpointed for the fire. This was because of the severity of the fire and the lack of witnesses, he said.
Fair Isle Bird Observatory Trust said in an update on Tuesday [17 September] that a sub-committee has now been set up to deal with the day-to-day business of the rebuild. "It reports back regularly to the full board and consults with them in all the major decision making processes," it explained.
"The committee consists of Douglas Barr, our chairman, Mike Wood, our finance director, and fellow directors Alexander Bennett, Ian Cowgill and Karen Hall. The committee meets together with our project manager, Susan Clark monthly and deals with on an ongoing daily basis all matters relating to 'Obs 5'."
The Observatory Trust added that it recently had an "extremely productive" meeting with Shetland Islands Council which has "laid the groundwork for future engagements".
"Together with Susan's assistance, a draft timetable for the rebuild has now been prepared as well as registers for our draft budget, risk and change control," the Trust said.
The charred remains of the previous observatory have now been removed, with Fair Isle Building Services clearing the debris and council ferries helping to take it off the island.