Fair Isle Bird Observatory rebuild anticipated for 2022
dba9ae26-b8ef-4ab4-8f88-946ae3976f29
Fair Isle Bird Observatory Trust (FIBOT) has announced that a new observatory will be built on the island next year.
Anticipating a completion date of October, FIBOT Chairman, Douglas Barr, said in the Friends of Fair Isle newsletter: "We have appointed a [construction] company called IDMH from England to undertake the rebuild. They have been awarded the contract after a lengthy and rigorous tender process and we are pleased to welcome them on board for the Obs 5 project.
"They have already visited the isle for several days to start all the necessary preliminary works and we have a completion date of October 2022."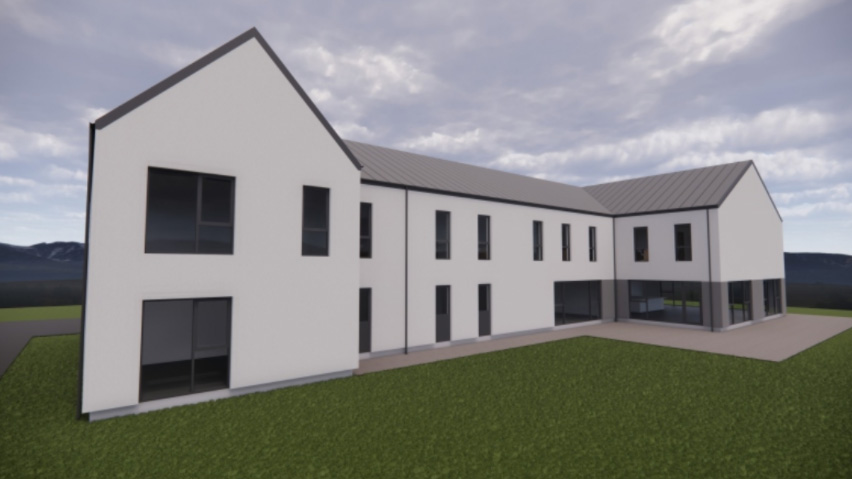 Provisional 3D visualisations of the new Fair Isle Bird Observatory from Colin Armstrong Architects.
The new observatory will be of similar size to the previous incarnation, being of modular design with what Mr Barr describes as "a number of enhancements and improvements".
Regular updates on the rebuild's progress are expected to be posted on the Fair Isle Bird Observatory website.
Mr Barr thanked all those that contributed to the FIBOT's public appeal, which raised £650,000 and ensured that the rebuild could proceed.
He concluded by saying that he expected the new observatory to open to guests in spring 2023.