Extreme weather takes its toll on British birds
5a4a4e0a-4867-4b92-ad4d-1e8624e0112f
The results of the 2018 Breeding Bird Survey (BBS) report indicate that the 'Beast from the East' and Saharan winds may have had a big impact on both resident and migrant birds.
Unsurprisingly, the snow and ice that came with the 'Beast' in early March appears have affected some of our smallest birds. Goldcrest saw a population decline of 38 per cent and Eurasian Wren and Long-tailed Tit were both down by 21 per cent and 22 per cent respectively in comparison with 2017 figures. It looks as though the very cold spell also hit Common Kingfisher; the 2018 breeding population was down by 38 per cent on the previous year.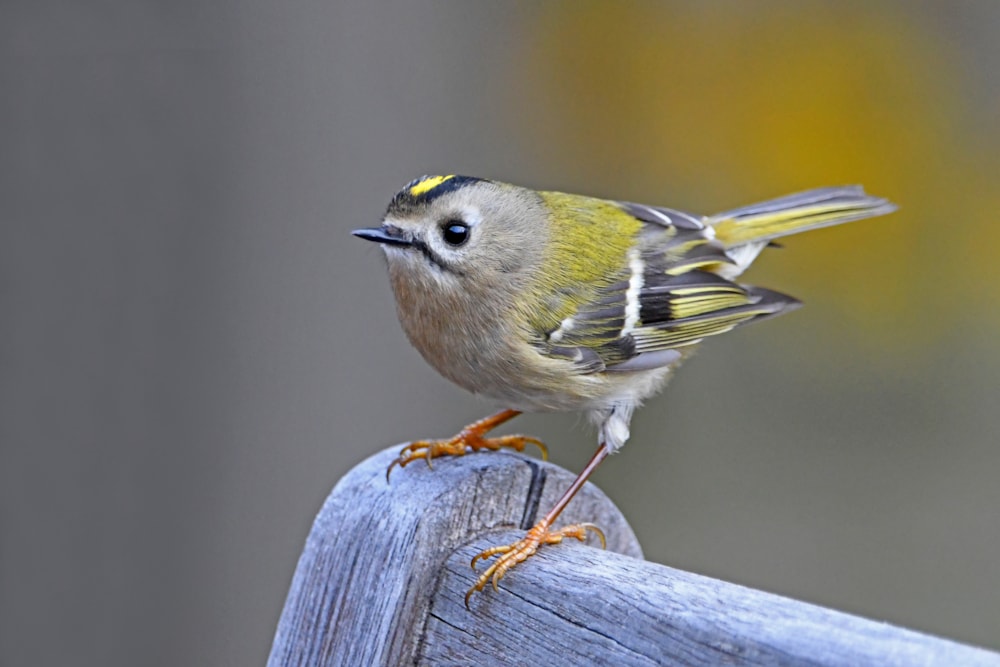 Small birds suffered during the 'Beast from the East': Goldcrest declined by 38 per cent (Neil Loverock).
Later in the year, during spring migration, the Sahara experienced strong northerly winds, seemingly hampering northward return journeys and many were late back or arrived in lower numbers. House Martin was down by 17 per cent, Sand Martin down 42 per cent and Common Swift down by 20 per cent during the 2018 breeding season surveys. Also, Common Whitethroat and Willow Warbler were down too, by 18 and 23 per cent respectively.
However, some species fared better. Grey Heron is vulnerable to cold weather, but its 2018 breeding population remained stable. Common Cuckoo was one of the long-distance migrants that managed to time its flight across the desert to coincide with better winds. Not only did they arrive back on cue, they returned to breed in good numbers – up by 22 per cent on 2017.
Content continues after advertisements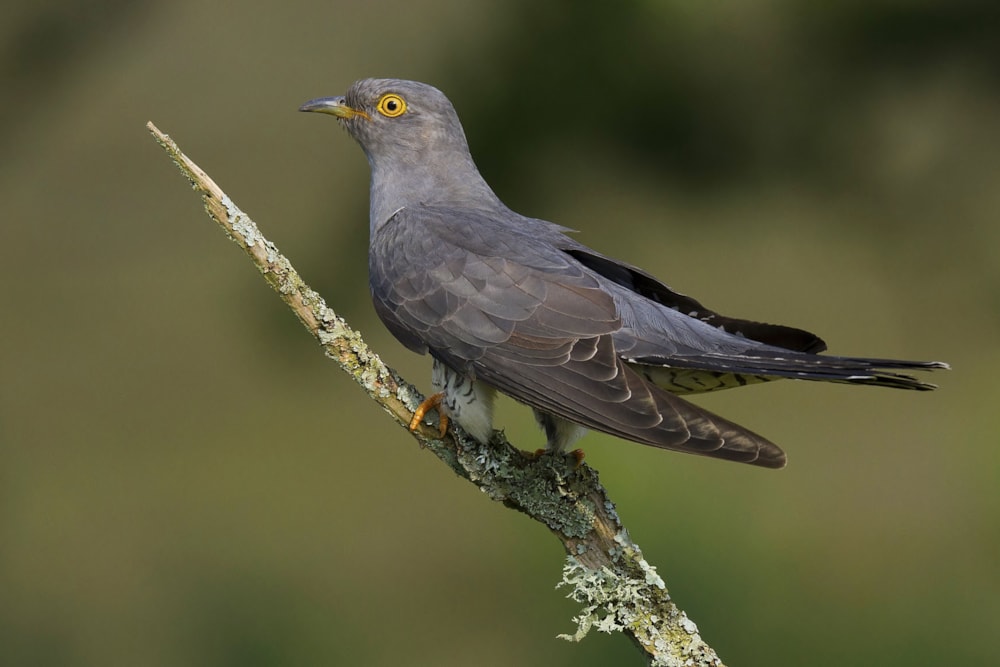 It was a refreshing change to see that Common Cuckoo enjoyed a good year, bucking a trend of long-term decline (Clive Daelman).
Sarah Harris, Breeding Bird Survey Organiser at BTO, said: "It is thanks to the thousands of volunteers who give up their time to count birds for the survey that we are able to follow the ups and downs of our breeding birds so closely. While things didn't look great for some of our smaller birds in 2018 they do have the capacity to bounce back quickly from short-term declines and I can't wait to see the 2019 results. Thank you to all who take part."
Mark Eaton, RSPB Principal Conservation Scientist, added: "Knowing how bird populations are increasing or decreasing is fundamental to bird conservation and the long-term trends for population changes in this new BBS report are a very important indicator of the health of our countryside. BBS trends shows how our bird populations have fared since 1994 and are used to identify the species most needing conservation help: they are a crucial component of the Birds of Conservation Concern assessments which identify the red list, of species of greatest conservation concern."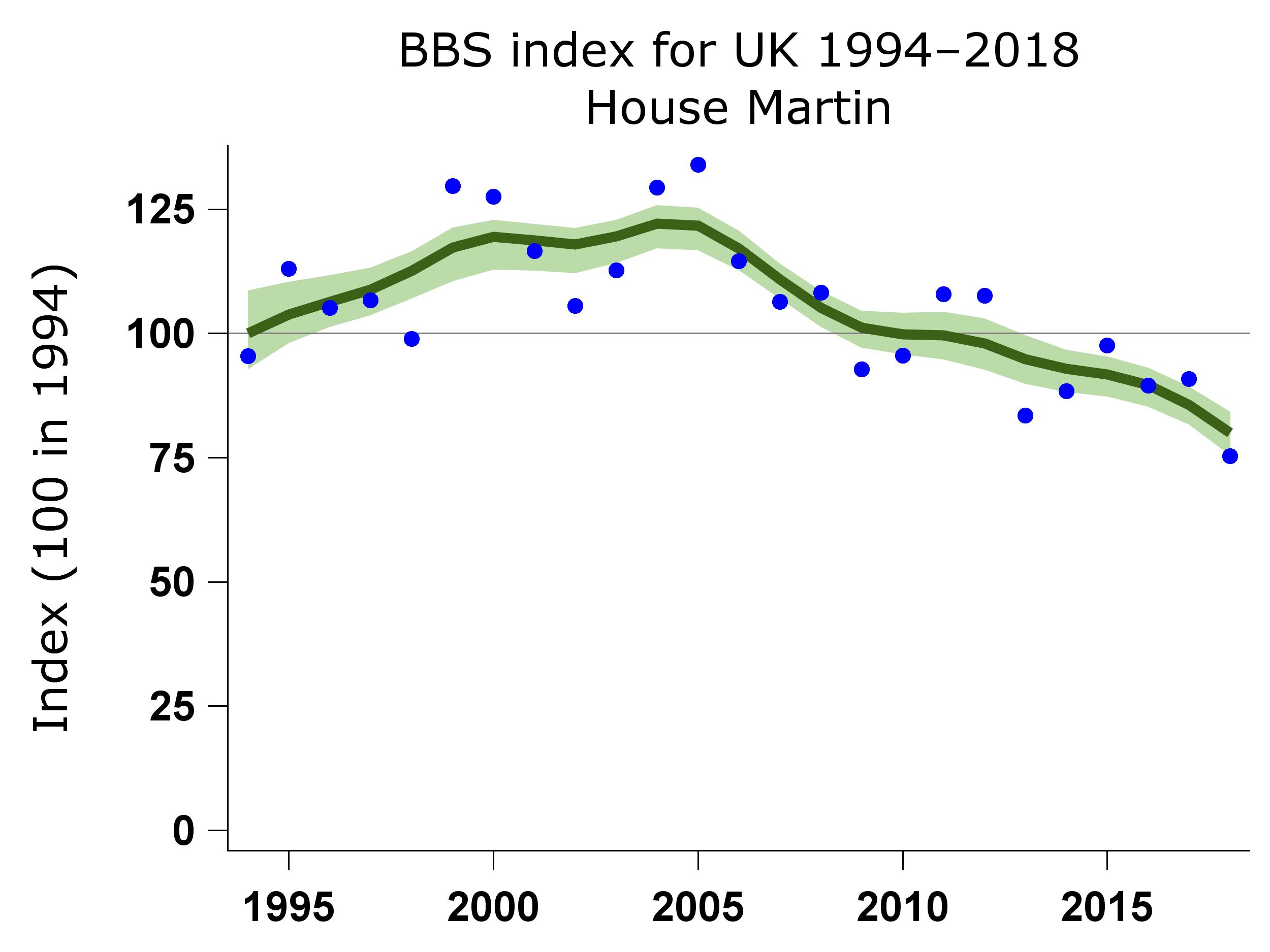 House Martin has exhibited a gradual decline since a peak in the early 2000s. You can view and download all the latest trend graphs here.