Extreme declines of Britain's migrants revealed in new report
ab788b71-b803-45a5-bd8f-2b0e3b2bfd85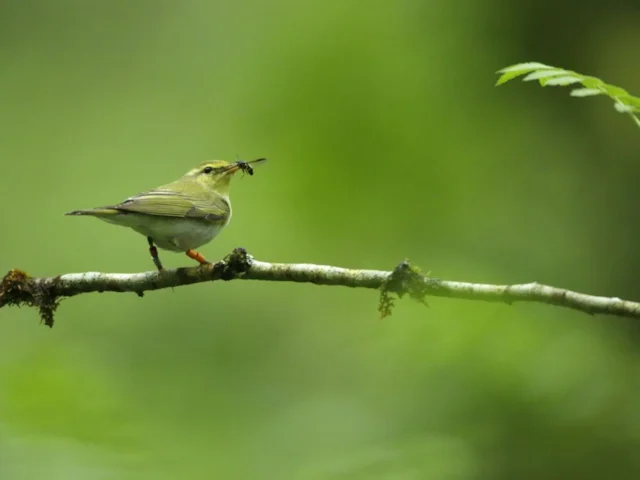 The sheer scale of the declines of Britain's migratory birds is shockingly revealed in the new
The State of the UK's Birds
report, published today.
Every spring millions of birds migrate north, while every autumn the same species travel south, often linking entire continents. Although these migration patterns are as regular as the seasons, careful monitoring has revealed that for many species fewer birds are making the journey each year as their populations rapidly decline.
The latest annual
The State of the UK's Birds
report is published today, and includes trends for 29 migratory species which breed in Britain in summer but spend the winter around the Mediterranean Basin or in sub-Saharan Africa. For the first time, recent population trends for these species have been combined into an indicator which has revealed some marked differences between species that winter in different major habitats and regions.
Yellow Wagtail has declined by 43 per cent since 1995, and this is particularly worrying as British birds belong to a near-endemic subspecies. Photo: Andy Hay (www.rspb-images.com).
Species such as Whinchat,
Nightingale
, Tree Pipit and Spotted Flycatcher, winter in the humid zone of Africa, stretching across the continent from southern Senegal to Nigeria and beyond. These show the most dramatic declines, their populations dropping by more than 70 per cent since the late 1980s. This contrasts with species such as Sand Martin, Whitethroat and Sedge Warbler, which winter in the arid zone just south of the Sahara desert – their populations have fluctuated considerably since 1970, but show a less than 20 per cent long-term decline.
One of the most dramatic plummets in numbers is that of
European Turtle Dove
, which has lost 88 per cent of its population since 1995. Other species which have also declined over the same period are Wood Warbler by 66 per cent; Pied Flycatcher by 53 per cent; Spotted flycatcher by 49 per cent; Common Cuckoo by 49 per cent; Nightingale by 43 per cent; and Yellow Wagtail by 43 per cent.
Pied Flycatcher is already mostly restricted to the north and west of Britain, and has declined by 53 per cent. Photo: John Bridges (www.rspb-images.com).
Concern about migratory bird species is growing and future editions of
The State of the UK's Birds
report will contain regular updates to the newly established migratory bird statistical indicator (which can be seen as a graph in the new report). To understand the changing status of Britain's migratory birds, researchers need to understand more about what's driving these declines. Evidence is continuously being gathered from a variety of sources, including ringing recoveries, tracking studies and on-the-ground surveys.
Martin Harper, RSPB Conservation Director, said: "West Africa is the winter home for many species bird species that breed in the UK, but many of these birds that cross continents are in rapid decline. Their nomadic lifestyle, requiring sites and resources spread over vast distances across the globe, makes identifying and understanding the causes of decline extremely complex. The problems may be in the UK or in West Africa, or indeed on migration in between the two."
David Noble, Principal Ecologist at BTO, said: "We can accurately monitor the patterns of decline in these once-familiar summer breeders thanks to several decades of careful observations by an army of volunteer birdwatchers. More recently, tracking devices have shed light on migratory routes and key wintering areas. To take appropriate action, further study is needed to determine the pressures faced in sub-Saharan Africa, as well as breeding here in the UK."
The State of the UK's Birds
report also covers the UK's Overseas Territories. The latest evidence reveals mixed fortunes for two important albatross populations in the UK's Overseas Territories. Seventy per cent of the world's Black-browed Albatrosses nest in the Falkland Islands. Fortunately, a population increase there has allowed researchers to downgrade the extinction threat of this species from Endangered to Near Threatened. In contrast, the fortunes of Grey-headed Albatross have deteriorated, with declines reported in nesting colonies on South Georgia, which hosts half the world's population.