Extensive bird book collection set for auction
47cdd9dc-a1d8-4f7b-b955-7b46a9fbd1fd
A wide range of rare and desirable bird books from the collection of acclaimed artist and illustrator Martin Woodcock will be sold by auctioneers Dominic Winter on 12 December.
The collection includes some scarce titles on Asian and African birds and many other books of ornithological interest, as well as a number of extra-illustrated 'one-off' titles, some with original watercolour vignettes by Martin himself. The catalogue is accessible on the auctioneers' website, with printed catalogues also available on request.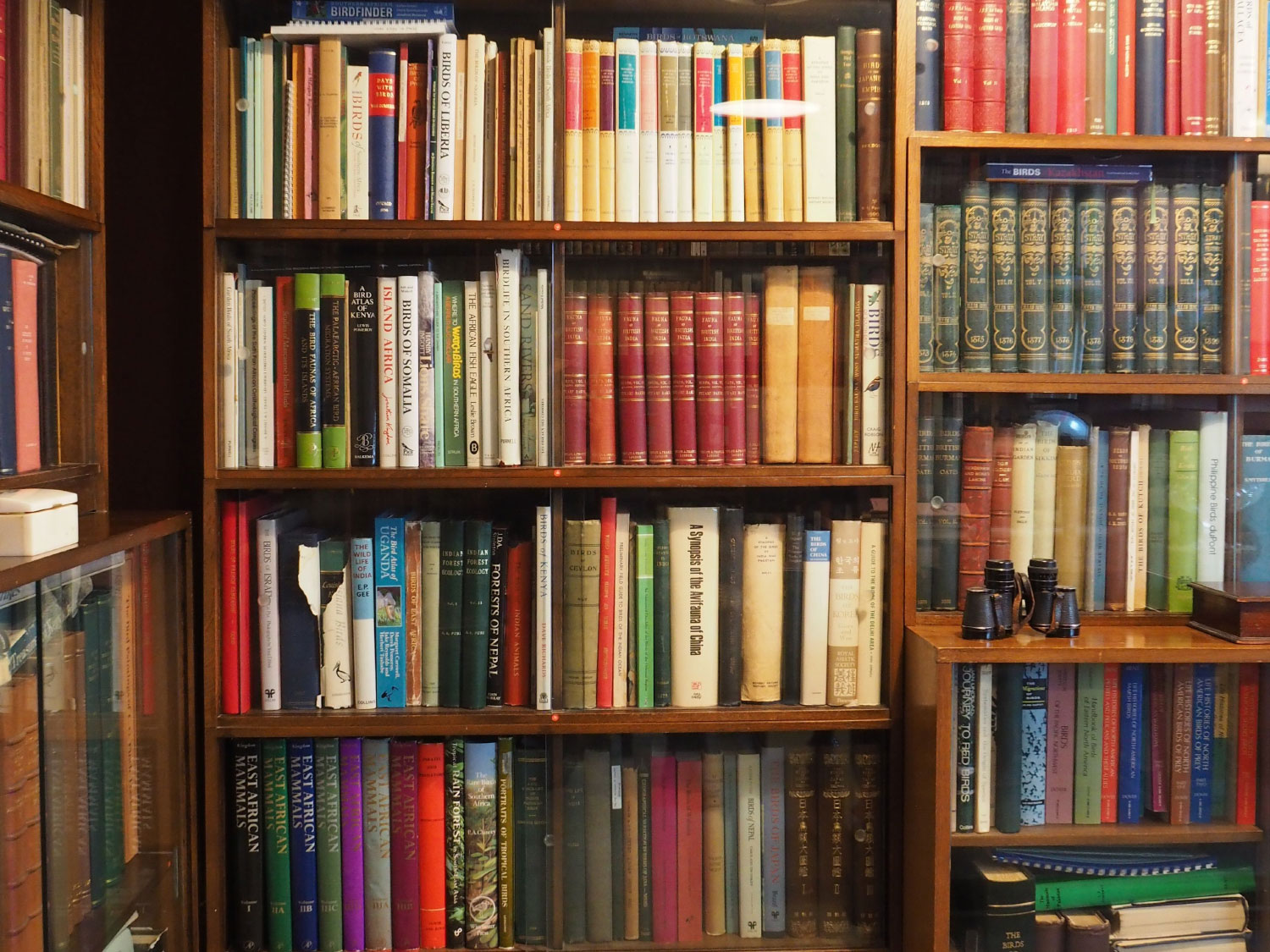 A wide selection of Martin Woodcock's unique bird book collection goes on sale on Wednesday 12 December.
Of his collection, Martin commented: "My interest in birds and books started while I was still a boy, but much later, when I began work on the illustrations for the Birds of South-East Asia field guide, I became fascinated by Asian ornithology, and needed to expand my collection.
"I bought as many of the standard works as I could afford, but also sought out museum publications, which I had bound, sometimes combining several papers, and extra-illustrating them with my own watercolour vignettes. I had La Touche's Birds of Eastern China with me in Hong Kong, and put a watercolour of a Spoon-billed Sandpiper in the front of one volume, and a Grey-backed Thrush in the other. There are about 30 of these books in the sale.
"Later, books on African birds were gradually added. The oldest book is Jerdon's Illustrations of Indian Ornithology, published in Madras in 1847, with wonderfully bright and clean plates hand-coloured by local artists. My favourite for illustrations, though, is Lilford's Coloured figures of British Birds, dating from the 1890s, whose seven volumes have many Thorburn plates which I think are the best ever published."