Everglades waterbirds enjoy best breeding season since 1940s
b7654955-4672-42f5-b743-d4cc9f16a5d0
Florida state environmental officials announced this month that an extraordinary increase in waterbird nests in the South Florida marshes in 2018 culminated in numbers not seen for more than 60 years.
According to South Florida Water Management District's 2019 wading bird report, the Everglades National Park was host to some 138,834 nests of American White Ibis, Wood Stork and Roseate Spoonbill, among other species including Great Blue and Green Herons. This figure dramatically surpasses the modern-day high, which was 51,270 nests in 2009. Last year, one 'supercolony' near Interstate 75 in western Broward County held 59,120 nests alone, the most seen in a single area since the 1930s.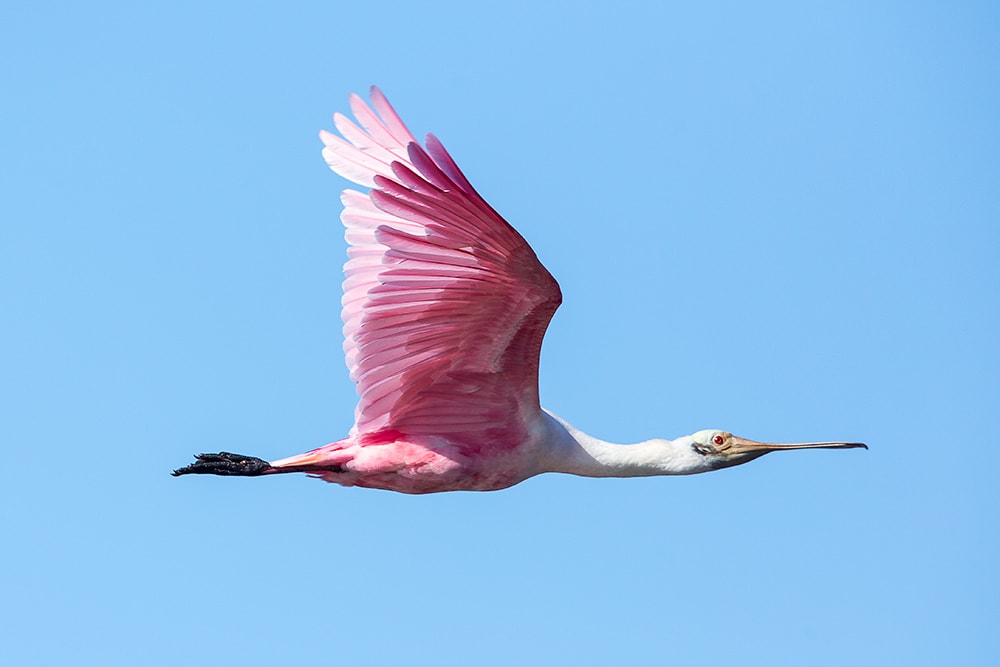 Roseate Spoonbill was one of the species to benefit from the unusual weather in South Florida last year (Wayne Geater).
Content continues after advertisements
An increase in fish populations, caused by a favourable pattern of rainfall, is thought to have played the most critical role in the birds' resurgence. "If you love the Everglades and you love birds, it is fantastic news," said Drew Bartlett, Executive Director of the South Florida Water Management District.
Julie Wraithmell, Executive Director of Aububon Florida, added: "By a freak of weather, we ended up with the right amount of water at the right places. The birds of the west Broward supercolony, however, benefited from a restoration decision to divert more water around their 1.6 km long island. Deeper water discouraged visits from predators and made it a more attractive spot for nesting and rearing young."
Though it's already clear that this year will be less successful – mainly because of weather-related reasons – the consensus is that 2018's incredible population increase shows how the Everglades will respond positively once further restoration work to improve the flow of water is complete. "It highlights the resiliency of the Everglades," said Mark Cook, bird biologist with the water management district. "If we get the water right – the right amount at the right time – we can recover these species quickly."