European Turtle Dove benefits from EU finding reprieve
530b2ed4-50f7-48bc-b385-9b93ce63dcac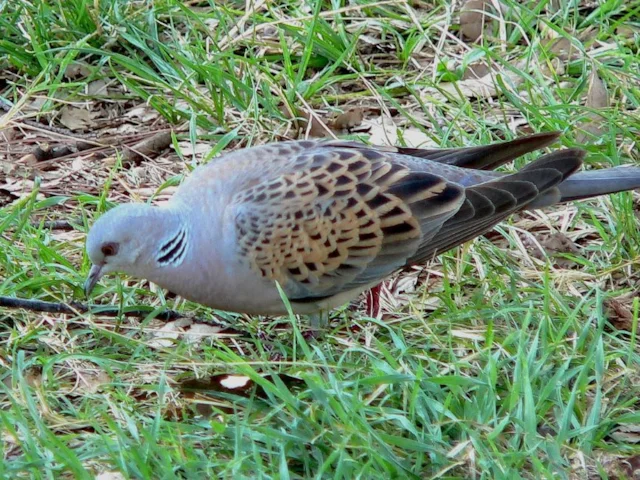 Respite for the Countryside Stewardship scheme has opened a window of opportunity for farmers to continue to help the fast-declining European Turtle Dove.
Operation Turtle Dove, a conservation scheme which partners the RSPB, Pensthorpe Conservation Trust and Conservation Grade, is urging farmers in European Turtle Dove hot-spots in East Anglia and the South-East to apply for Countryside Stewardship agreements to help Britain's fastest declining bird, after the Treasury and DEFRA promised continued support for agri-environment schemes in the wake of July's vote to leave the European Union.
Operation Turtle Dove's Samantha Lee said: "We're breathing a sigh of relief – along with a lot of farmers who want to help wildlife like turtle doves on their farms. The immediate question about whether Countryside Stewardship agreements in the pipeline will be funded appears to have been answered. Natural England (NE), which administers Countryside Stewardship in this country, has been doing an admirable job in difficult circumstances since Brexit threw the future of Countryside Stewardship into doubt. Now hopefully DEFRA will support NE with the resources to process farmers' applications during the current window, so that our farm wildlife and environment does not lose out as we navigate Brexit."
Countryside Stewardship agri-environment agreements offer farmers financial support to manage parts of their farms for wildlife. For turtle doves, whose numbers have declined by 93 per cent since 1994, what this means is that farmers can apply for subsidies to help them create nesting and feeding habitat for the birds on their farms, and many farmers are already taking advantage of this support to help the species on their land.
Operation Turtle Dove partner Pensthorpe Conservation Trust is working alongside farmers in a Countryside Stewardship facilitated group in the Upper Wensum, Norfolk. The group chose European Turtle Dove as its flagship species and are committed to creating and enhancing vital foraging and nesting habitat; these measures will also benefit many other farmland bird species.
Elsewhere in East Anglia, RSPB farm conservation adviser Samantha Lee has been working closely with farmers to tailor turtle dove management options to their individual farms and support Countryside Stewardship applications. Farmers have also played a vital role in helping to monitor turtle dove numbers, investigate the reasons for their decline and test solutions that, it is hoped, hold the key to saving them.
Samantha Lee said: "We hope assurances from the Chancellor and the Environment Secretary that agreements signed before the Autumn Statement will be fully funded even beyond the UK's departure from the EU, will give the many farmers who want to help threatened wildlife like turtle doves the confidence to apply to the Countryside Stewardship scheme in the knowledge that the Government will continue to support their efforts to help nature thrive in the countryside."
The current window for Mid-Tier Countryside Stewardship applications is open until the end of September, so farmers and landowners who submit successful applications by the 30 September deadline will have their agreements fully funded, but there remains a question mark over what will happen in 2017. The future of agri-environment schemes like Countryside Stewardship beyond this year remains a real concern for conservationists, farmers and landowners working to manage land for wildlife and the environment.
Samantha Lee: "There have been no announcements about plans for new agreements under these schemes beyond this year's Autumn Statement, only a few months away. Thousands of farmers have existing agri-environment agreements expiring next year and beyond. Given their importance as the primary financial mechanism for delivering environmental and wildlife benefits in the countryside, we cannot afford to lose any time clarifying the way forward."
Farmers and land-owners interested in joining the Countryside Stewardship scheme can find out more by visiting
www.gov.uk/countrysidestewardship
.
As part of Operation Turtle Dove, RSPB turtle dove conservation advisers are able to support famers in hot-spots for the species in the East and South-East of England by providing free habitat management advice and assisting with Countryside Stewardship applications. In Eastern England, contact Samantha Lee at
samantha.lee@rspb.org.uk
, while in the South-East, contact Les Edwins at
les.edwins@rspb.org.uk
.
Find out more about the work of Operation Turtle Dove and what you can do to help by visiting
operationturtledove.org
, or following Operation Turtle Dove on Twitter:
@SaveTurtleDoves
.
Content continues after advertisements