EU takes Malta to court over finch trapping
0e4aa7e9-83ab-43ed-afc1-a158e8992877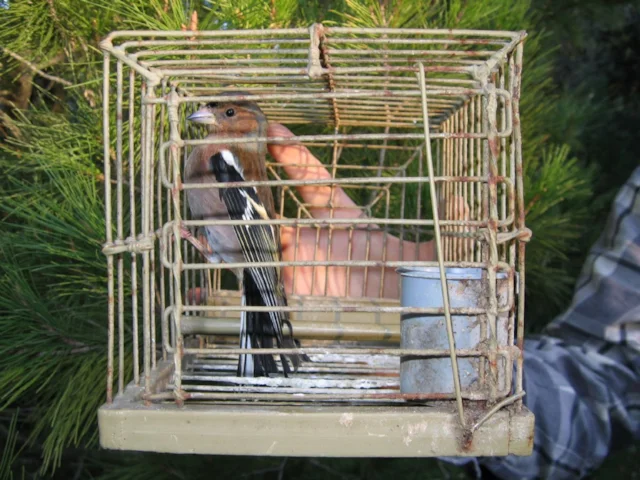 Following on from allowing the spring shooting of migratory birds, the island of Malta is being taken to court by the EU over its refusal to prevent finch trapping.
The Mediterranean country is being referred by the European Commission to the EU Court of Justice after it decided to allow the live capture of seven species of wild finches from last year. The Maltese government has said it intends to defend the application of a derogation within EU law to allow the trapping to continue.
Many thousands of the birds are caught every year, mostly destined to be cagebirds. The main species trapped are: Chaffinch, Linnet, Goldfinch, Greenfinch, Serin, Siskin and Hawfinch.
BirdLife welcomed the European Commission's decision, with Nicholas Barbara, Conservation Manager of BirdLife Malta, being reported as saying: "We are now seeking clarification with the Commission as to whether they will be applying interim measures to suspend the practice for the duration of the court case."
Within the Europe Union, the capture and keeping of wild birds is largely illegal, though Member States are able to 'derogate' if it is considered that there is no other way to prevent a contravention of European law. Such derogations are intended to be used with only small numbers of birds and under strict supervision, but
Malta
in particular, as well as other Mediterranean countries, often liberally interpret these exceptions. The Commission sent a formal notice to the Maltese government in October 2014 after it reasonably considered that the derogation conditions had not been met, but despite this warning the country went ahead with the finch trapping season in 2014.
Following a further reasoned opinion sent by the Commission in May 2015, during which the country was also urged to end the trapping, Malta contested the Commission's objections, leaving it no choice but to take Malta to court.
On joining the EU, Malta has been allowed a transitional arrangement in the Accession Treaty to phase out trapping of finches, giving it time to establish a captive breeding programme. This arrangement expired in 2008. Malta's claims that it has scientific support for the assertion that the trapping does not negatively affect the populations of the finch species concerned.
Content continues after advertisements