Essex nature reserve to be massively expanded
aa69eeaa-76b1-4525-8a7a-00c129093212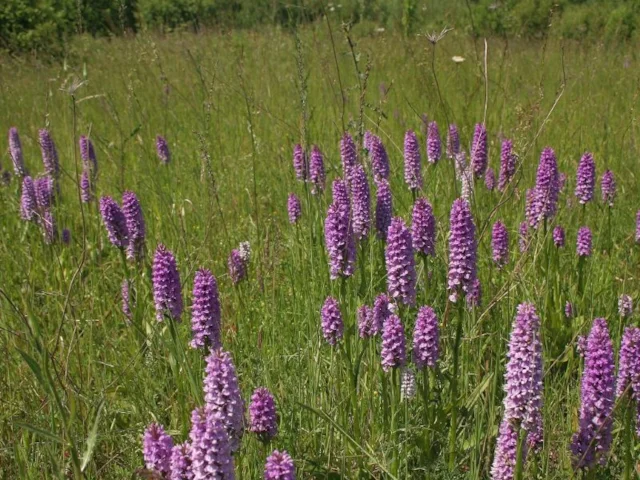 The RSPB, Buglife and the Land Trust have announced ambitious plans to expand a nature reserve in Essex, after supermarket giant Morrisons gave them land.
The RSPB and Buglife have this week announced that they will be working alongside the Land Trust to significantly increase the size of Essex-based nature reserve, Canvey Wick. At five times its existing size, the new nature reserve will span an area equivalent to 122 football pitches.
This news follows the announcement made by the Land Trust last month that Morrisons supermarket had transferred 150 hectares of land adjacent to the existing Canvey Wick nature reserve to the Trust.
The RSPB and Buglife will be taking on the management of the newly acquired land with the aim of transforming it into an additional area of wildlife-rich habitat. The conservation organisations will create areas of open bare ground and short flower-rich meadows on the new land over the coming years, which will be central to supporting the incredible range of species that already inhabits the existing reserve.
Located at the west end of Canvey Island, Canvey Wick NR was once home to an oil refinery. Now owned by the Land Trust and managed in partnership with the RSPB and Buglife, the reserve is fantastically rich in plants, insects and animals, with as many species per square metre as there are in a rainforest. Recently featured on BBC TV's
The One Show
, it is one of the most important sites in Britain for endangered invertebrate species such as Shrill Carder Bee, Five-banded Weevil Wasp and the Scarce Emerald damselfly.
The nature reserve was designated a Site of Special Scientific Interest (SSSI) in 2005 in recognition of its importance for wildlife, and was the first brownfield site to be protected specifically for its invertebrates.
Site manager Natalie Holt said: "We're delighted to be able to take on the management of this new area of land in partnership with Buglife. Canvey Wick has gone from strength to strength since its creation in 2014, and has already begun to play an important part in the conservation of some of the UK's rarest species."
Buglife expert Sarah Henshall commented: "Brownfields are often neglected as areas of importance but provide some of the best invertebrate habitats in the UK. Canvey Wick is a brilliant example of what can be achieved on brownfield sites with good management and a fine example of organisations working together for nature."
The existing Canvey Wick nature reserve will continue to offer public access and next year the Land Trust, RSPB and Buglife are hoping to open the new area of nature reserve to the public, including expanded access with surfaced paths across much of the site.
Content continues after advertisements