English coasts are nearly open
52c573f2-5c43-41d2-bd25-843d6cec8ff9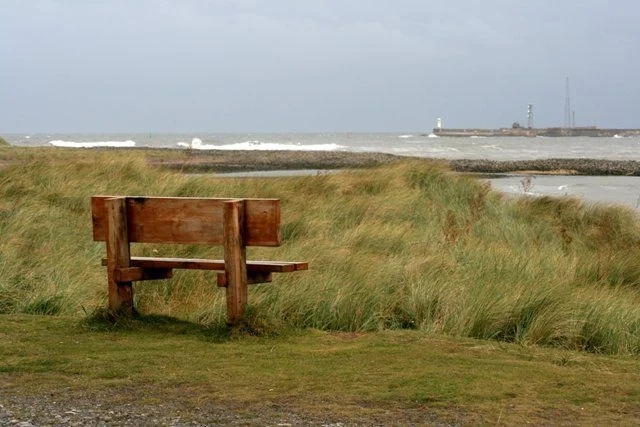 Natural England have announced the opening of two new stretches of the England Coast Path in the North.
New access rights come into force today for two new stretches of the England Coast Path. This will enable people, including birders, to enjoy more than 22 miles of coastline between Allonby and Whitehaven in Cumbria, and more than 34 miles of coastline between North Gare in Hartlepool and South Bents in Sunderland in the North-East.
Each region is hosting an opening ceremony to officially open these first stretches: one in Cumbria today (Friday 11 April), and one in the North-East tomorrow.
Last summer, the Secretary of State for the Department of Environment, Food and Rural Affairs (DEFRA), gave approval for the two stretches of the national England Coast Path. Work to implement the new route – including new signage and gates – has been taking place since then in preparation for the launch events.
For the first time walkers will be given new rights of access to typical coastal land including foreshore, beaches, dunes and cliffs, including areas where anyone can rest, relax and admire the view. Crucially, the path will now be able to 'roll back' as the cliffs erode or slips, enabling a replacement route to be put in place quickly, if necessary, and so solving longstanding difficulties with maintaining a continuous route along the coast.
As well as enabling visitors to enjoy new parts of the coastline, improving access will help to support local economies, by attracting new visitors to both coasts and increasing spending in seaside businesses such as shops, pubs and hotels.
When it is complete, the England Coast Path will be a way-marked National Trail around the entire English coast. Work is already underway on more stretches in the North. Proposals for other regions of England are also being developed in discussion with local authorities, landowners and businesses.
Environment Minister Dan Rogerson said: "We have already helped thousands of people to enjoy our spectacular coastline, and this new stretch will bring more tourists to the area, building a stronger local economy."
Jim Smyllie, Natural England's Executive Director, said: "These new public access rights are now in place thanks to the close co-operation and support of local authorities, and the many landowners and local people involved. We're delighted to be opening up this new stretch and this path will provide permanent, secure and improved rights for walkers and other users to enjoy some of the most fascinating and striking coastline in England."
The North-East has one of the finest coastlines in Britain, and the stretch between Hartlepool and Sunderland has evolved triumphantly from its industrial past to form part of the Durham Heritage Coast. It is an area rich in shallow bays and headlands, with limestone cliffs, and its dramatic views natural landscapes hold much of birding interest.
More details and maps are available on
Natural England's Coastal Access web pages
.
Content continues after advertisements