Ending grouse moor management will risk Hen Harrier extinction, says GWCT
ae7ece3d-1059-4b94-9e9d-c19acd579f3d
Ending grouse moor management could risk the local extinction of a range of birds including Hen Harrier, according to a report produced by Game & Wildlife Conservation Trust (GWCT), one of the leading shooting and hunting organisations.
The study is said to have looked at the impact that stopping grouse management would have on ground-nesting birds such as Eurasian Curlew, European Golden Plover, Black Grouse and Merlin in south-west Scotland. Further claims in the study suggest tgat Hen Harriers decline when gamekeepers are removed from certain areas, but increase when they are present.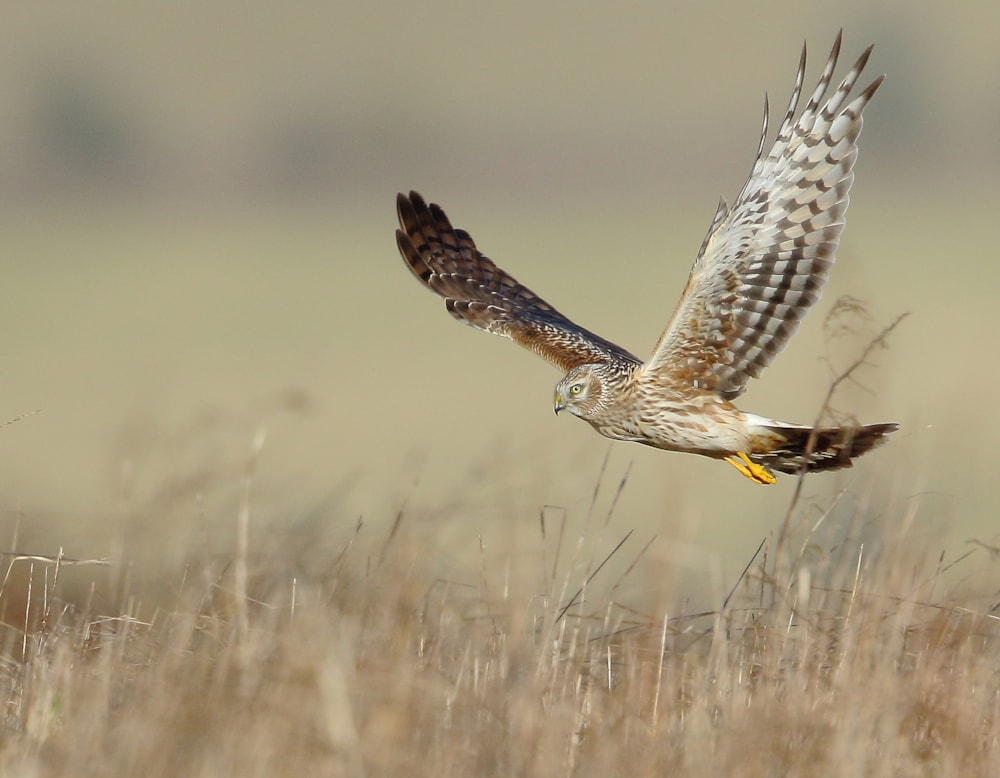 The study claims that Hen Harrier is better off with managed grouse moors (David Soons).
In Muirkirk and North Lowther Uplands, where gamekeeping has declined, Eurasian Curlew has declined by 61 per cent, according to the study. This species is a classic example of a declining ground-nesting species and it suffers from myriad problems. For example, in France, thousands of this species are still shot annually by hunters.
The Scottish Greens were swift to point out that any claim grouse shooting contributes to conservation is 'ludicrous'. Green MSP Andy Wightman said of the study: "That such a piece of naked spin has been produced only shows how worried the blood sports lobby has become.To argue that the survival of some species depends on allowing an elite minority to continue to enjoy shooting another species for sport is frankly ludicrous."
Content continues after advertisements
The GWCT study mirrors an equivalent one carried out in North Wales that took place briefly from 1983-85 and again in 2002. Wader declines were noted, as was the substantial increase in corvids and Common Buzzards, species that thrive off frequent releases of game throughout the British countryside.
Police are currently investigating the death of a Hen Harrier, killed by an illegal trap on a grouse moor in the Leadhills Estate in South Lanarkshire. In that area alone, at least 50 confirmed raptor persecution crimes have been recorded on or close to grouse moors in the past 16 years.
A Scottish Government review of grouse moor management and the need for regulation is due to be published shortly. Dr Sian Whitehead, lead author of the GWCT report, said the decline in moorland birds could also be due to changes in land-use, including afforestation and agricultural intensification or abandonment.