Elegant Tern added to BOU's British list
a37212ca-189e-4441-9d4e-1071ebd68c8c
The British Ornithologists' Union Records Committee has announced that it has added Elegant Tern (Thalasseus elegans) to Category A of its British List, taking the list total to 615 species.
Elegant Tern is a Pacific species, breeding in coastal south-west USA and north-west Mexico, dispersing south along the Pacific coast of South and Central America outside the breeding season. Its presence in Europe has long been the subject of scepticism, particularly given that multiple 'apparent' individuals have been seen since at least the 1970s. As such, identification of the various species that comprise the orange-billed group of terns has received much attention, with recent research demonstrating beyond all doubt that, against the odds, pure Elegant Terns are occurring, and seemingly even breeding, in the Western Palearctic.
This suggests that birds showing the correct suite of features of Elegant Tern can safely be identified as the species. As such, BOURC has accepted the third-calendar-year (or older) individual seen and photographed at Dawlish Warren NNR, Devon, on 18 May 2002 as the first record of this species for Britain. It has been placed after Cabot's Tern (Thalasseus acuflavidus) on its British List.

Elegant Tern, Dawlish Warren, Devon, 18 May 2002 - the first British record (Paul Marshall via www.bou.org.uk).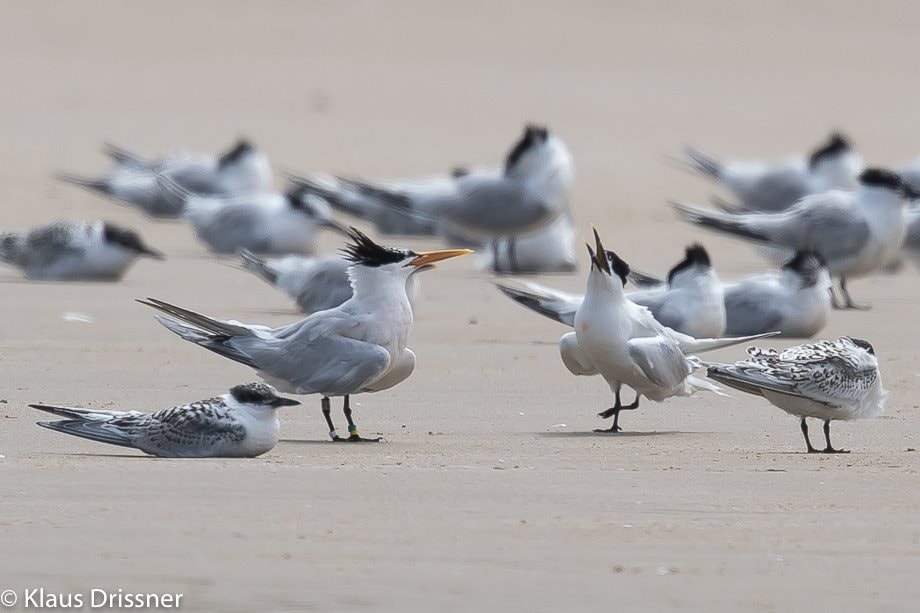 This ringed Elegant Tern, pictured here in northern France, spent over a fortnight touring sites in West Sussex and Hampshire in June 2017. It was one of the three individual terns confirmed as this species by DNA analysis in a seminal 2016 paper which proved the species' occurrence in Europe beyond all doubt (Klaus Drissner).
Content continues after advertisements
In another move that may ultimately influence the number of Thalasseus terns included on the BOU's British List, the committee has reviewed all British records of Royal Tern. There are potential future changes in the taxonomy of Royal Tern, with the two subspecies present on either side of the Atlantic likely to be split to create two new species, as DNA evidence suggests that West African albididorsalis birds are more closely related to Lesser Crested Tern (Thalasseus bengalensis) than North American maximus. Nominate maximus breeds from coastal southern California to Peru, and from Florida and the West Indies to Argentina, with albididorsalis breeding from Mauritania to Guinea, dispersing south to Namibia.
The committee's review resulted in the rejection of the St Ives, Cornwall, record from 2 September 1971, and the retention of the Kenfig record. The review also confirmed that the Kenfig individual belonged to the nominate, Nearctic subspecies maximus ('American Royal Tern'), due to the presence of a metal ring that established it as having been 'banded' in a North American breeding colony.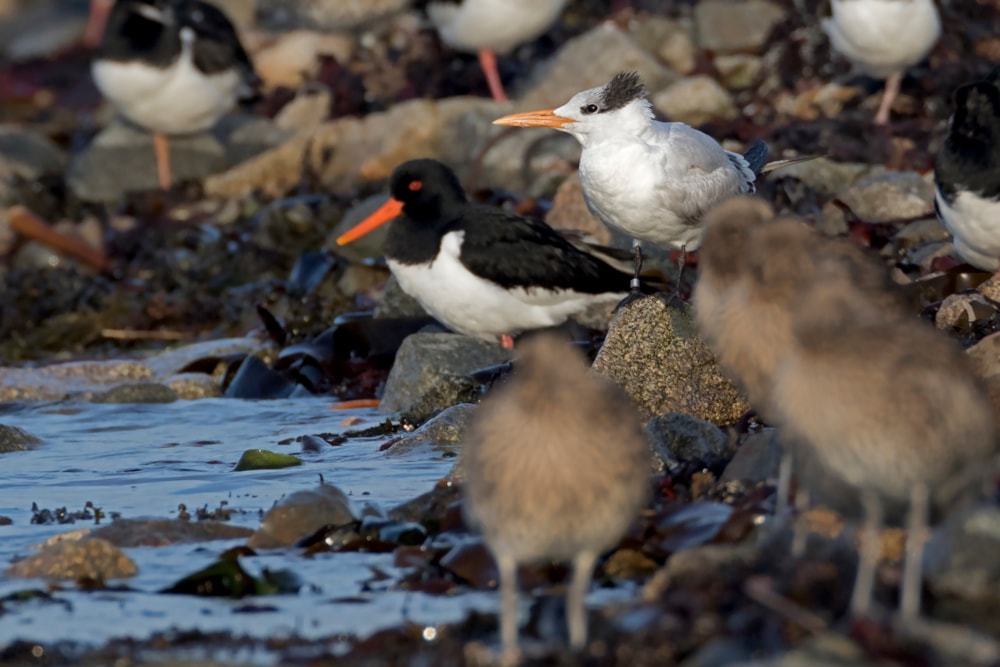 This ringed Royal Tern has been seen on Guernsey, Alderney and at several sites in northern France since it was first discovered in February 2017. Its ring confirms that it was 'banded' as a chick at a colony in North Carolina, USA (Chris Bale).
Moving from terns to gulls, and the BOURC has also announced that a new first record of Thayer's Gull (Larus glaucoides thayeri) has been accepted. A well-watched juvenile, at the paler end of what many would consider an acceptable thayeri and a bird that has generated plenty of discussion since, was seen at Stanton Harcourt, Oxon, from 4 December 2007 to 8 January 2008, with the same later at Erin Tip, Pools Brook CP and Markham Pit Yard, Derbyshire, from 16-18 February 2008. This individual pre-dates the previously accepted first record of this subspecies – an adult at Pitsea Landfill Site, Essex, on 6 November 2010.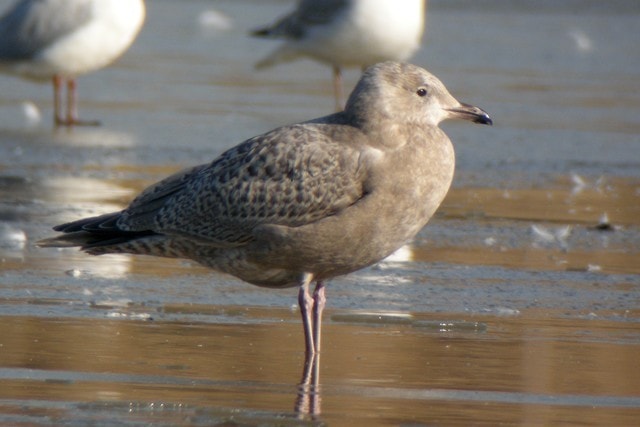 Juvenile Thayer's Gull, Pools Brook CP, Derbyshire, February 2008 (Paul Bagguley).