Edinburgh conference builds bridges for international raptor protection
2dcb6bdc-0267-419c-8bc4-1c2c040906c4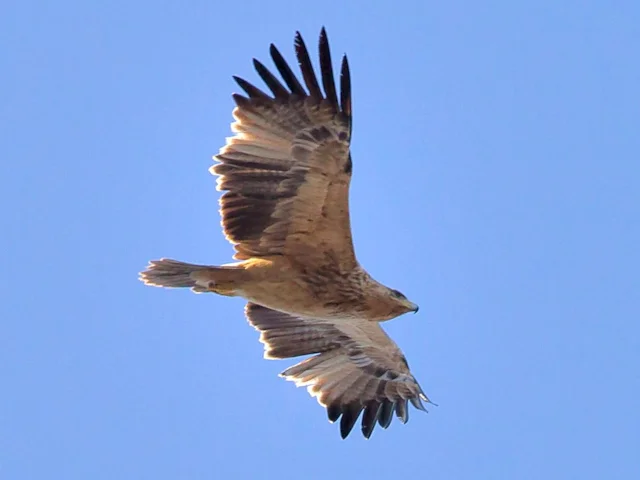 The Convention on Migratory Species conference continues in Edinburgh this week, concentrating on birds of prey, with delegates from all over Europe, Asia and Africa.
The conservation event opened this week in Edinburgh and intends to increase international action to conserve raptors across Africa and Eurasia. At least 32 of the 60 migratory raptors previously assessed in Africa and Eurasia have an unfavourable conservation status, and many of these are showing long-term population declines due to habitat loss, unlawful killing and land-use practices.
Scottish Natural Heritage (SNH) is hosting the international meeting on behalf of the UK, to develop a transcontinental conservation action plan for migratory raptors of Africa and Eurasia among the many delegates. Many birds of prey migrate between Africa and Eurasia. The action plan will include raptors in Scotland, such as
Hen
and
Marsh Harriers
, and
Osprey
s, as well as birds from further afield such as
Short-tailed
and
Spanish Imperial
Eagles.
The aim of the action plan is to reverse the decline of threatened raptor populations, to alleviate existing threats, and to reduce and avoid new threats against birds of prey.
Scotland's Minister for Environment and Climate Change, Paul Wheelhouse MSP, met the conference delegates last night (21 January). He commented: "It is very encouraging to see such widespread support and interest in the conservation of migratory raptors. I am delighted to welcome delegates from so many countries across Europe, Asia and Africa to Scotland to discuss such an important issue.
"Scotland hosts a significant population of raptors and they form a vital element of the country's ecosystems, and the sight of these majestic creatures in flight is enjoyed each year by many thousands of residents and tourists alike. Some raptor species are coping better than others and there are a number of factors impacting on trends for different species, not least the impact of habitat loss and in some cases illegal raptor persecution or egg theft.
"The Scottish Government is acutely aware of continuing pressures on birds of prey and this is why we are steadfast in our view that we have a responsibility to ourselves, the rest of the world and to future generations to protect these wonderful birds. This is regardless of whether they are resident to Scotland or visiting our shores, and we hope the work of the Technical Advisory Group can support the efforts of others in the global community to do likewise."
Professor Des Thompson of SNH, chair of the Technical Advisory Group for the Eurasian and African raptors group, said: "Raptors don't recognise borders so this is a key step towards co-ordinated work to conserve raptors across Europe, Asia and Africa. With delegates from Afghanistan to Sudan and Madagascar, we will have a lot to learn from each other to establish an effective action plan to really make a real difference for raptor conservation. Migratory birds of prey also serve as important indicators of the health of our natural world overall and of climate change. So their significance can't be underestimated."
Priority actions include protecting all raptors from unlawful killing, promoting high environmental standards in the planning and construction of structures, encouraging a broad ecosystem approach to development, protecting important natural sites, conducting research, monitoring raptor populations and sharing information between countries.
Delegates have arrived from Afghanistan, Armenia, Bahrain, Bangladesh, Bhutan, Bosnia and Herzegovina, Burundi, Chad, Equatorial Guinea, France, Germany, Ghana, Hungary, Croatia, Cyprus, the Czech Republic, Georgia, Madagascar, Mongolia, Nigel, Norway, Pakistan, Romania, Senegal, Slovakia, Somalia, South Africa, Sudan, United Arab Emirates, Yemen and the UK.
For more information on the conference, including conference papers, see
http://www.cms.int/species/raptors/MoS_Mtgs/tag1_2014/documents.htm
.
Content continues after advertisements