Early signs of Iceland Gull invasion
bb6635d1-7fa1-440e-a22f-c8e5f7a8bfa9
A significant southward invasion of Iceland Gulls is underway in the north-east Atlantic, with an estimated 1,000 or more birds thought to have arrived in the Faroe Islands in recent days.
Like in Britain, Ireland and other parts of north-west Europe, numbers typically peak in the Faroes in February – so the large congregations being observed at such an early point in the season may suggest that an exceptional year is on the cards for the species.
Large counts in the Faroes normally correlate with big numbers also arriving in Britain and Ireland, in particular the far north and north-west of our isles. Such was the case in the record influx of winter 2011-12, when birds started appearing in Shetland in early January 2012 and lingered into the spring. On 9 March, a British record count of 88 was made at Stornoway Harbour on Lewis, Outer Hebrides, with 74 having been noted there on 24 January. In the Faroes, the first influx was noted after Christmas and numbers rapidly swelled in January, with an estimated 4,000 birds seen across the archipelago that winter.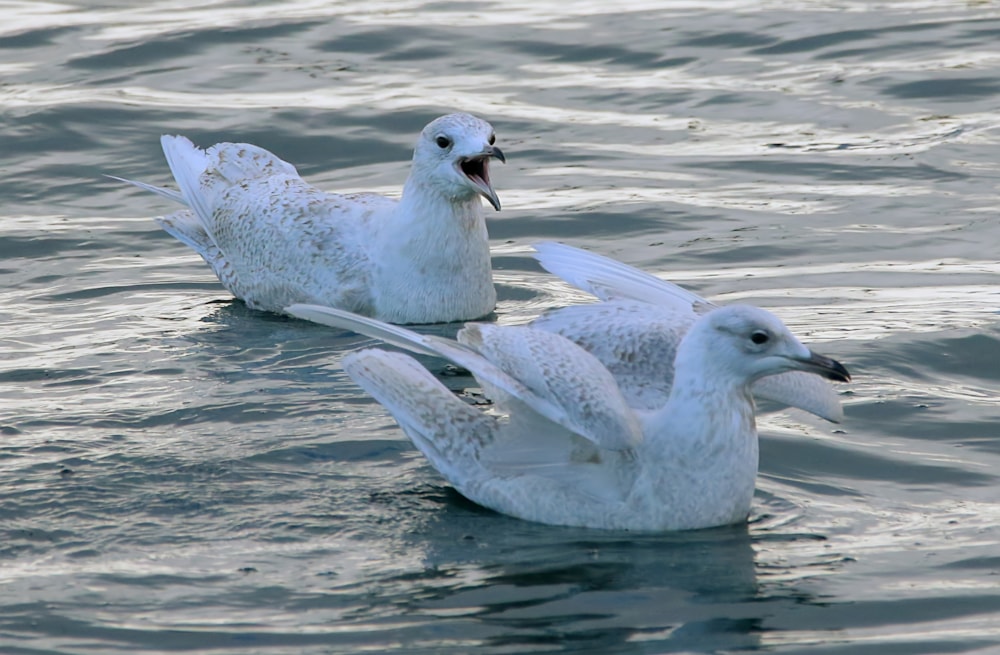 Most of the Iceland Gulls seen so far in the Faroe Islands have been aged as juveniles (above) or second-winters (Jaz Hughes).
While numbers have not yet been outstanding in either Britain or Ireland this winter, there are certainly signs that it is going to be a good winter for the species – birds started arriving early this autumn and have steadily accumulated throughout November, with counts of a handful made in Caithness and Cos Donegal and Wexford already. Strong northerly winds forecast for Saturday (5th) should see a fresh arrival of Iceland Gulls in the Outer Hebrides, as well as the north and west of Ireland. A further northerly blow is forecast for midweek.
Meanwhile, Glaucous Gull numbers seem closer to average at present. The two species often appear in big numbers simultaneously, while in others years one species is much more widespread than the other. There is, however, plenty of time for this to change – it is, after all, only the first week of December and white-winged gull numbers often don't start to really swell until the new year arrives.
For in-depth information on how to separate Iceland and Glaucous Gulls, see the ID Photo Guide to white-winged gulls in the December 2020 issue of Birdwatch magazine.