Drive to protect Antarctic on 100th anniversary of Shackleton expedition
5a2624d8-3c4a-442b-8b36-da07552c3be3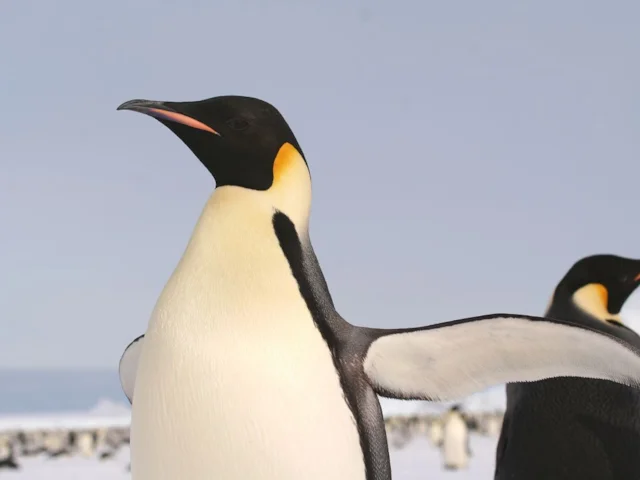 A pristine Antarctic wilderness that was the final resting place of British explorer Sir Ernest Shackleton's ship
Endurance
should be protected as a Marine Protected Area (MPA), said the Worldwide Fund for Nature (WWF).
On the 100th anniversary (8 August 1914) of the departure of Shackleton's Imperial Trans-Antarctic Expedition from Britain, WWF is calling for renewed commitment by the Commission for the Conservation of Antarctic Marine Living Resources (CCAMLR) to a network of MPAs across Antarctic waters, including the Weddell Sea.
Shackleton's expedition aimed to be the first to cross Antarctica. Instead, it became a legendary tale of leadership, courage and survival. Beset in the Weddell Sea pack-ice, they were forced to abandon ship when the
Endurance
was crushed and sank. It was from there that Shackleton started his epic journey to Elephant Island and across the roughest seas and wildest mountain ranges in the world to reach help on the northern shores of South Georgia, and ensuring the survival of his men. It was one of the defining moments of the heroic age of Antarctic exploration.
Rod Downie, WWF Polar Expert who spent over 2 years in Antarctica, said: "The Weddell Sea is one of the most intact marine ecosystems on our planet. So far, it remains virtually untouched by fishing or other pressures, but it is
threatened by emerging new fisheries and a rapidly warming climate
.
"Protecting this region would not only create a refuge for Emperor and Adélie Penguins, as well as Blue Whales, seals and other marine life that is yet to be discovered, it would also be a fitting legacy to one of our greatest leaders and explorers, as the final resting place of Shackleton's
Endurance
."
A bid to protect much of the Weddell Sea is being led by an international group of scientists from Germany and Russia, with expert input from Britain. It is hoped that a proposal for a large-scale MPA will be considered by CCAMLR in 2015.
Recently, attempts by CCAMLR to agree similar large-scale MPAs in the Antarctic have been delayed, with the Russian Federation raising a number of questions. It is hoped that this fresh initiative including Russia will also bring renewed commitment and vigour to ongoing discussions about the Ross Sea and East Antarctica MPA proposals – these two proposals alone exceed the size of the Mediterranean.
Content continues after advertisements