Dogs to be banned from parts of Irish nature reserve
ea496372-9046-4dab-80bc-2e6d7bd946e5
Dog walkers are set to be banned from parts of Bull Island and Dollymount Strand, Co Dublin, following failed efforts to encourage them to obey the rules of the protected site.
The reserve is situated in the north of the Irish capital and Dublin City Council have taken action, stating that dogs let off their leads (or on excessively long ones) were "the primary cause of disturbance for wildlife". By engaging rangers and dog wardens, the council and the National Parks and Wildlife Service say they have "endeavoured to implement control measures over a number of years", but this has "proven futile" and created an "unhealthy work environment for staff engaged in enforcement".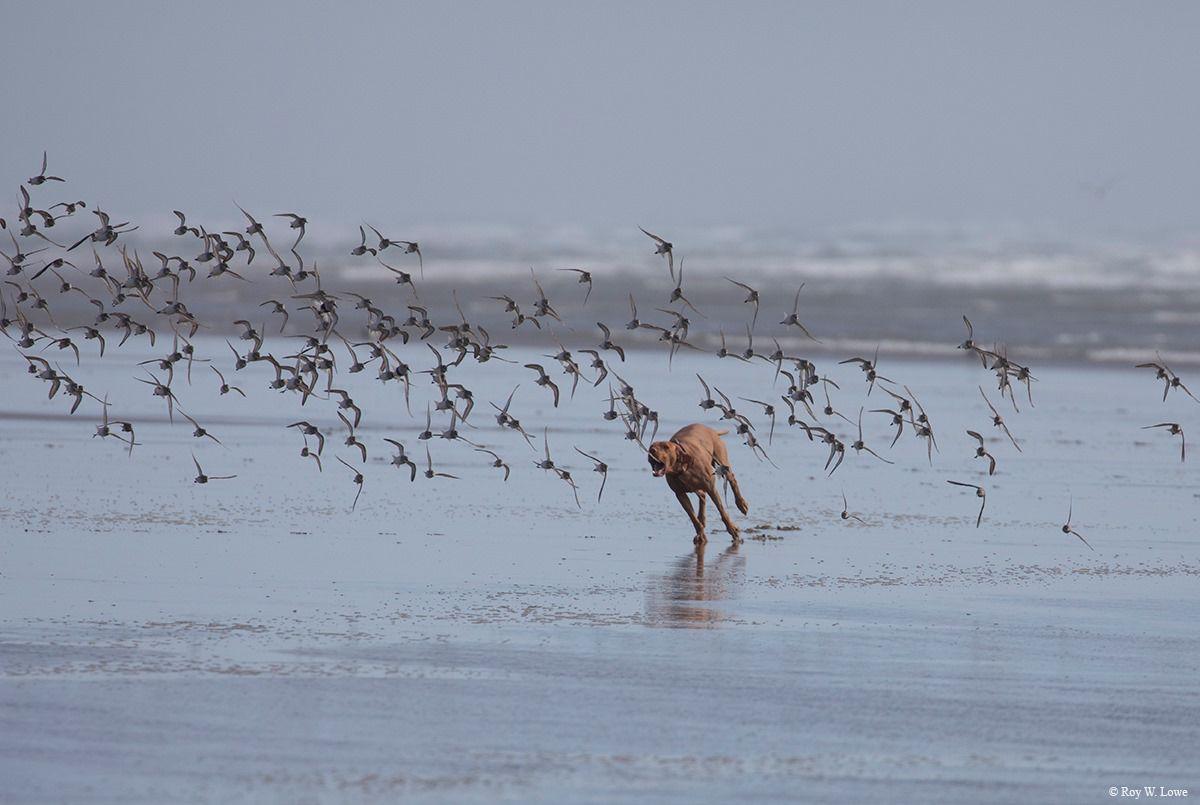 Uncontrolled dogs can cause great problems for birds, especially waders (Roy Lowe).
The council is proposing strict controls in the 2020-2025 action plan for the reserve, which would end access entirely to large parts of the island for dog owners. In most other areas, particularly the dunes, dogs must be kept on a lead, while in one section of the beach they will be allowed off the lead, but only outside the bathing season, which runs from 1 June to 15 September.
Dublin City Council also stated that a significant number of people use the island for exercise without appreciating the sensitivity of the site. Bull Island has, since 1981, been designated by UNESCO as part of the Dublin Bay Biosphere Reserve – the only Biosphere Reserve entirely in a capital city in the world. It is also part of the European Union's Natura 2000 Network as both a Special Protection Area under the EU Birds Directive and a Special Area of Conservation under the EU Habitats Directive.
The most vulnerable parts of the island are the north end – where Ringed Plover and terns breed on the beach, and Eurasian Curlews feed, as well as the intertidal lagoons and mashes, which are used year-round by waterbirds. As well as this, a number of ground-nesting species use the reserve, including Eurasian Skylark, European Stonechat and Meadow Pipit.