Critically Endangered macaw afforded protection
f7217be0-e9f2-48be-9d7c-1314e36df9a3
A site holding the largest known Blue-throated Macaw population has been turned into a nature reserve. With roughly 300 individuals left in the wild, the species is Critically Endangered, and so the protection of the 680-hectare site in Beni savanna, central Bolivia, is positive news for their future. Formerly a cattle ranch, the reserve is home to an ongoing artificial nest box programme, launched in 2005 to boost the macaw's population.
The potential of the area and the nest box programme to assist with the recovery of the species is clear, with no less than 51 macaws fledging from the reserve in the last fourteen years. Furthermore, in 2017, a pair that had previously fledged from the nest boxes returned to breed. The land was purchased by Bolivian conservation organization Asociación Armonía, with support from American Bird Conservancy, the International Conservation Fund of Canada, IUCN Netherlands, and World Land Trust.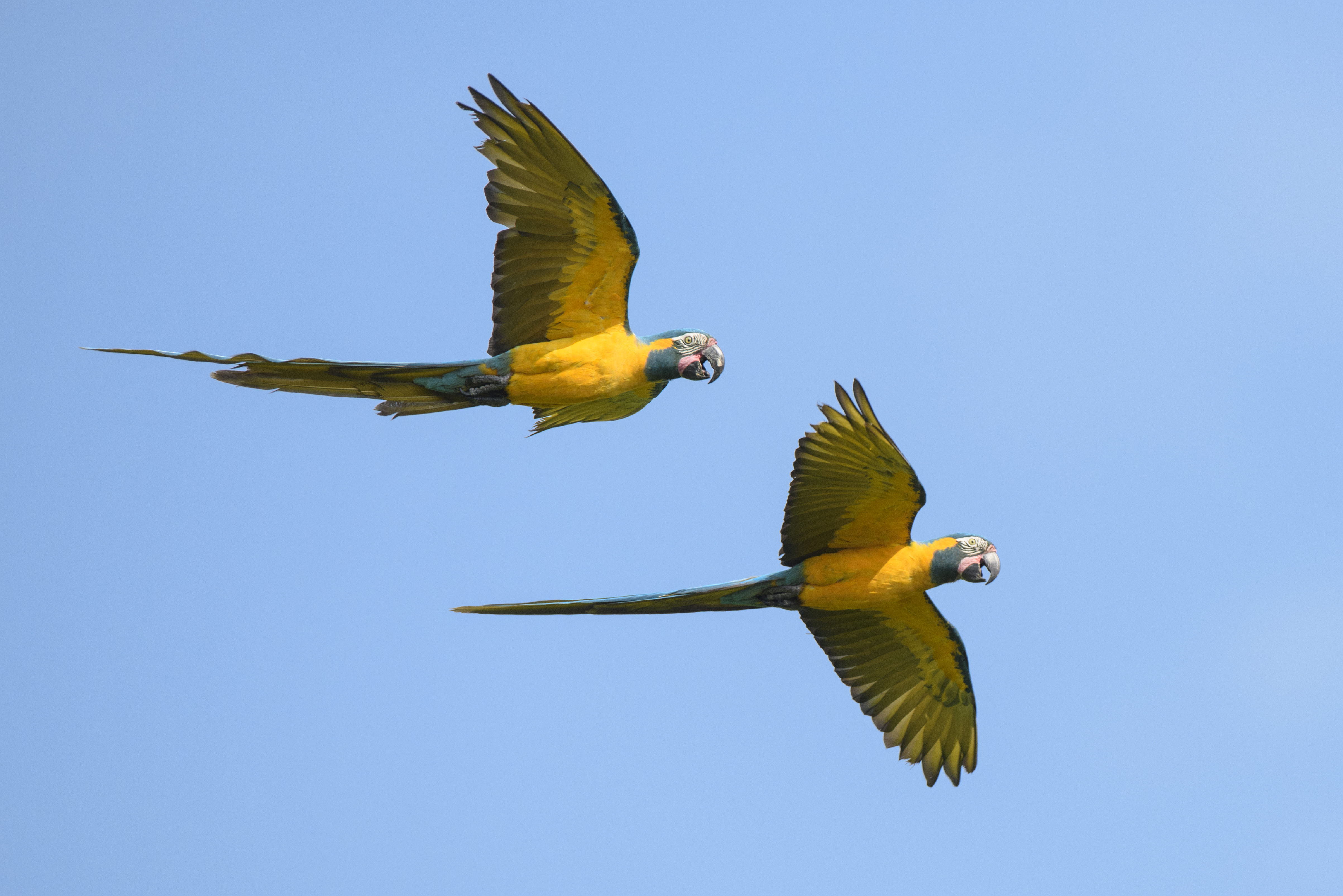 With an estimated 300 birds left in the wild, Blue-throated Macaw is Critically Endangered (Daniel Alarcon/Asociación Armonía).
Blue-throated Macaw has declined throughout the past century, with habitat destruction a key factor behind this drop in numbers, including the removal and burning of large trees suitable for nesting. Illegal capture for the international pet trade has also had an impact. Asociación Armonía has named the reserve the Laney Rickman Blue-throated Macaw Reserve, in tribute to Laney Rickman, founder of the charity Bird Endowment. Since 2006, Rickman expanded and supported the macaw nest box program since, in partnership with Asociación Armonía.
The new reserve, together with the existing Barba Azul Nature Reserve, unifies a total area of protected land for the Blue-throated Macaw of 11,680 hectares. Rodrigo Soria, Executive Director of Asociación Armonía, said: "Increasing the Blue-throated Macaw population is more likely now that Armonía has secured this important site as a reserve. This acquisition means that we can continue the successful nest box programme without the worry of changing land ownership and management."
To help with the long-term support of the macaws, The Laney Rickman Blue-throated Macaw Fund has been established by her family, Asociación Armonía, and American Bird Conservancy. This will provide vital funding and assistance for the nest box programme, as well as ongoing habitat conservation and reserve management.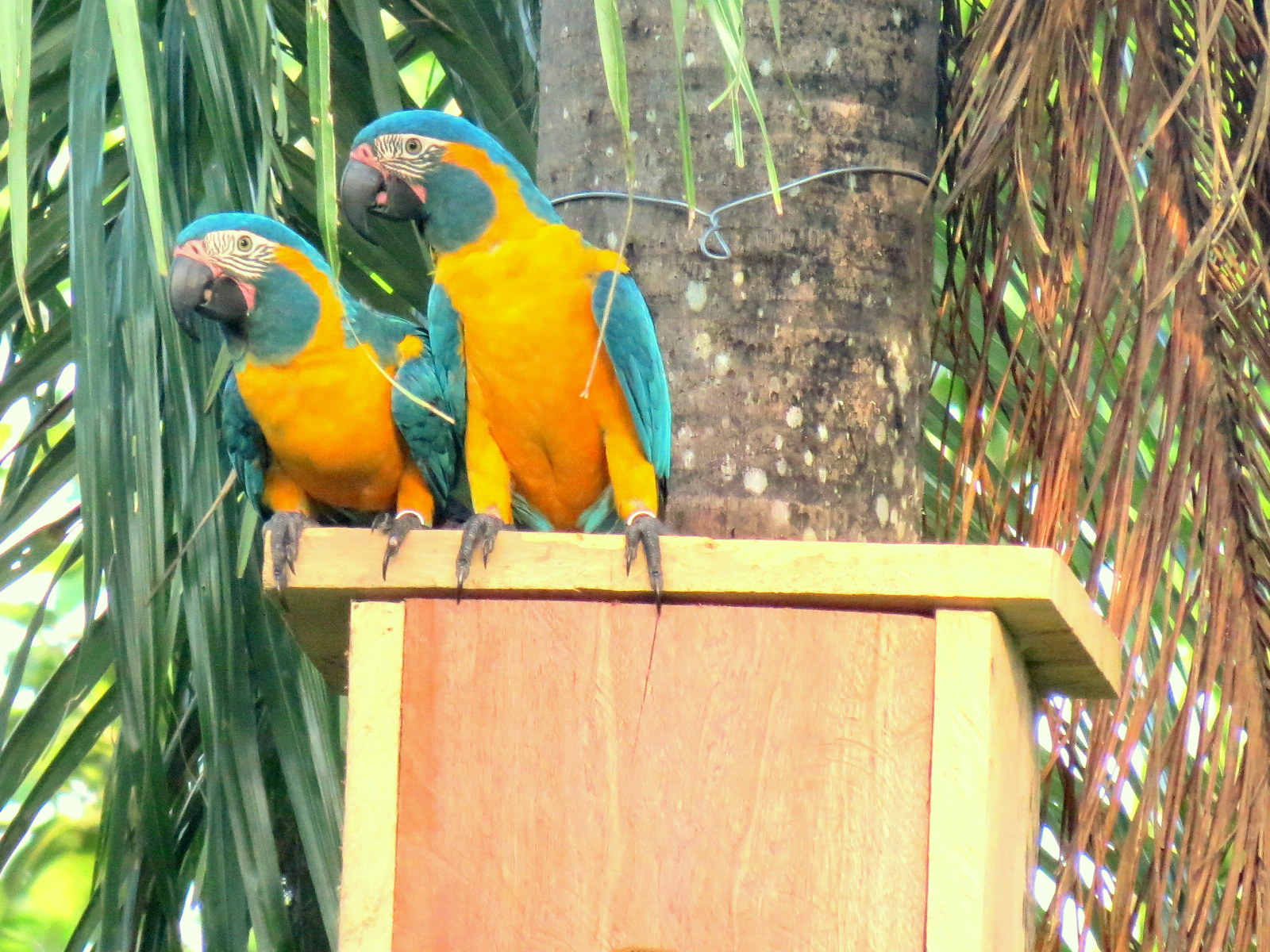 In 2017 a pair of birds (pictured) that had fledged from the reserve returned to breed in one of the nest boxes (Daniel Alarcon/Asociación Armonía).