Cranes breed again in Lincolnshire after 400-year absence
d1e34b7d-ee55-4531-b2ab-d4aa0ad7bfa1
Common Crane has bred in Lincolnshire this summer for the first time in more than 400 years.
When nationwide lockdown measures were introduced in late March, Lincolnshire Wildlife Trust (LWT) took the difficult decision to close all of its reserves to the public. But, as it proved, the measures paid off for wildlife.
A pair of cranes arrived at LWT's Willow Tree Fen reserve in April and quickly took up residence at the site. A second pair was also seen in the area, but were seen off by the territorial couple on more than one occasion.
Sightings then tailed off as the vegetation grew longer at the site, which made detecting the birds considerably more of a challenge. However, at least one adult was seen regularly throughout May.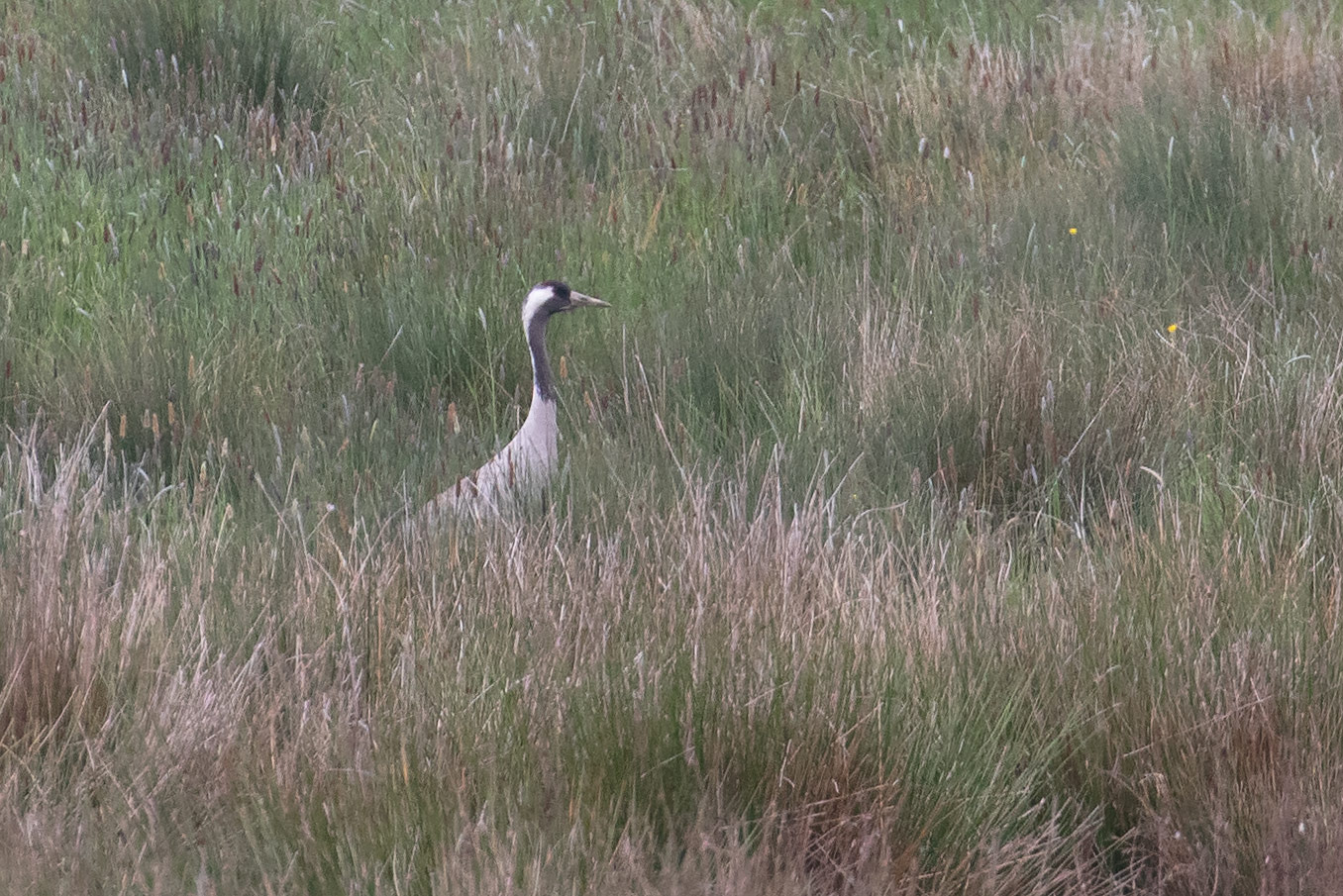 One of the pair of Common Cranes to take up residence at Willow Tree Fen, here photographed on 9 May (Josh Jones).
Then, in early June, LWT volunteers were excited to see both adult birds alongside a young chick. Although they could be elusive for long periods, the youngster is doing well and is still present at the time of writing. It is expected to fledge in the first half of August.
The pair of Common Cranes and their chick at Willow Tree Fen on 28 June (Matt Fitzgerald).
It is presumed that the birds have come from the nearby population on the Ouse and Nene Washes in Cambridgeshire, which is on the increase (up to 50 birds have been seen over the past year). It was revealed earlier this year that the national Common Crane population had reached new heights, with 56 pairs attempting to nest in 2019.
Willow Tree Fen LWT reserve remains closed to the public, with strictly no access to the paths and hides. However, LWT has opened up a small car park from which the crane family can sometimes be viewed (a telescope is recommended). Parking is situated off Counter Drain Drove, west of Spalding, at TF181213. There is no access to Willow Tree Fen from the Macmillan Way or from Slipe Drove/West Pinchbeck. No dogs are allowed at the site.