Cornell set New 'Big Day' record
a2398d37-1c5b-41f2-9ad1-60147f65b006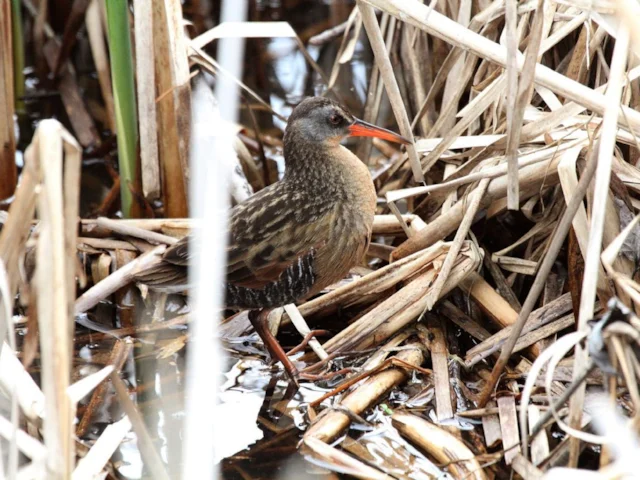 Cornell Lab of Ornithology's 'Team Sapsucker' have trumped the previous 'Big Day' tally by 30 species, setting a new American record of 294 species of bird seen in a 24-hour period.
The six birders – Chris Wood, Jessie Barry, Tim Lenz, Marshall Iliff, Brian Sullivan, and Andrew Farnsworth – blitzed through Texas on Thursday 25 April, beating the previous record of 264 species, set by the same team two years previously. The team led a breakneck race around the Lone Star State beginning with heard-only Ross's Goose at midnight, and ending with Virginia Rail at 11.41 pm. The 'Big Day' is one if the biggest fundraisers for the research lab and its conservation efforts, and is sponsored by Carl Zeiss Sports Optics, LLC.
Team captain Chris Wood said: "Texas is an incredible state for birds – really the crossroads for all the species you might find in North America. You can get everything from grassland and prairie birds, to desert birds, and even Eastern forest birds, all in one state."
Team member Andrew Farnsworth described their luck in connecting with one of Galveston's legendary 'falls' (aka 'fallouts' in American birding parlance): "One of the keys to our success this year was a truly unique weather phenomenon: a cold front with wind and rain that dropped through Texas the day before, colliding head-on with birds migrating north from Central and South America, where conditions were actually great for birds to take off on their journeys. It resulted in what we call a 'fallout' on High Island along the Gulf Coast east of Galveston. An incredible variety of species all hunkered down to refuel and wait for better conditions. The trees and the ground were just dripping with fantastic birds!"
"I really think this is a record that will be nearly impossible for us to beat," said another team member, Brian Sullivan, setting the bar high for next year. "I hope the wonderful habitats that are here for birds will be preserved so we can continue to see all these species 10 or 20 years from now."
In last year's Big Day, Team Sapsucker raised $250,000 for bird conservation. To help them break this particular record, supporters can donate
here
.
Content continues after advertisements