Corncrake project receives vital funding
8340d29b-ad25-4f08-aa8c-99e4d3fb8db6
Scottish Corncrakes have been given a boost thanks to funding from the Heritage Lottery Fund.
The grant of £30,000 will help initiate a new project aimed at reversing the recent decline of the species following an increase in the 1990s and 2000s, which it is hoped will commence in January 2020.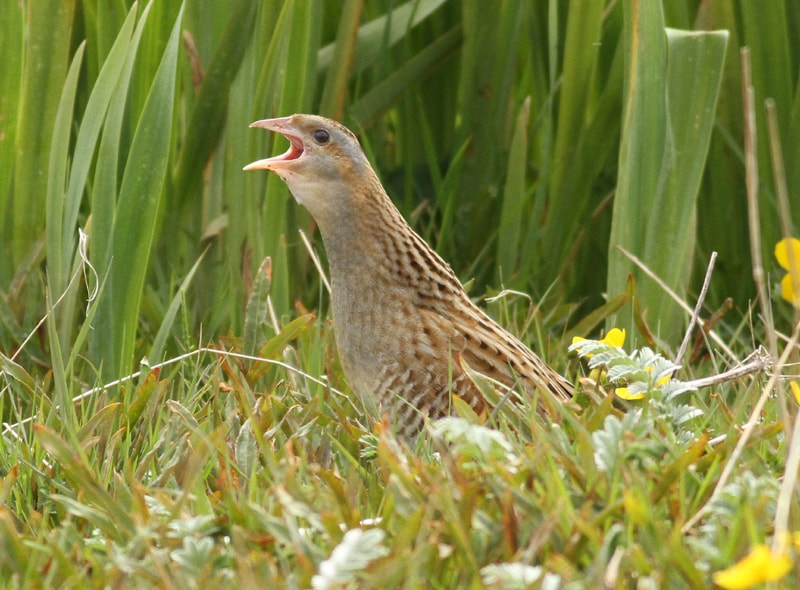 The recent decline of the Scottish Corncrake population has been of great concern to the RSPB (Steven Fryer).
The project is called SCALE – Saving Corncrakes Through Advocacy, Land Management and Education – and the recent funding will allow RSPB Scotland to develop the scheme over the next year, ahead of an application for a full Heritage Lottery Fund grant of £370,000, which would trigger the start of the planned four-year mission.
A successful joint effort between conservationists, government, farmers and land managers, with the backing of EU funding, led to a steady overall increase of 480 Corncrakes in 1993 to a high of 1,289 in 2014, before the recent worrying decline – last year's population survey, which was measured by the number of calling males, discovered that only 866 had been recorded, an alarming drop of 33 per cent since 2014.
Content continues after advertisements
Should full funding be obtained, it is planned that SCALE will focus on three key areas in order to secure the future of Corncrakes in Scotland. These include working with farmers and crofters by offering practical and financial support for actions such as delaying mowing dates, as well as the creation of rank, dense vegetation, which the species requires to nest. The engagement of local communities and schools with the bird is also a high priority, along with the formation of a platform to apply for long-term funding on a national level, in order to secure Corncrake's future in any post-Brexit agricultural policies.
The Regional Conservation Manager of RSPB Scotland, Kenna Chisholm, said: "We're delighted that SCALE has been awarded this crucial stage one funding, and very grateful that we can now progress our plans further in the hope that we'll gain full funding next year. It's no overestimation to say that the long-term survival of Corncrakes in Scotland is resting with this project. Even at the population high four years ago Corncrakes remained an incredibly vulnerable species here in Scotland, as demonstrated by the fall in numbers since then."
Sally Thomas, Scottish Natural Heritage Director of People and Nature, added: "This is an exciting opportunity to help increase the Corncrake population in Scotland, and we're looking forward to helping support the project; it's great to see that RSPB Scotland will be prioritising working with local communities to raise awareness of Corncrake-friendly land management practices."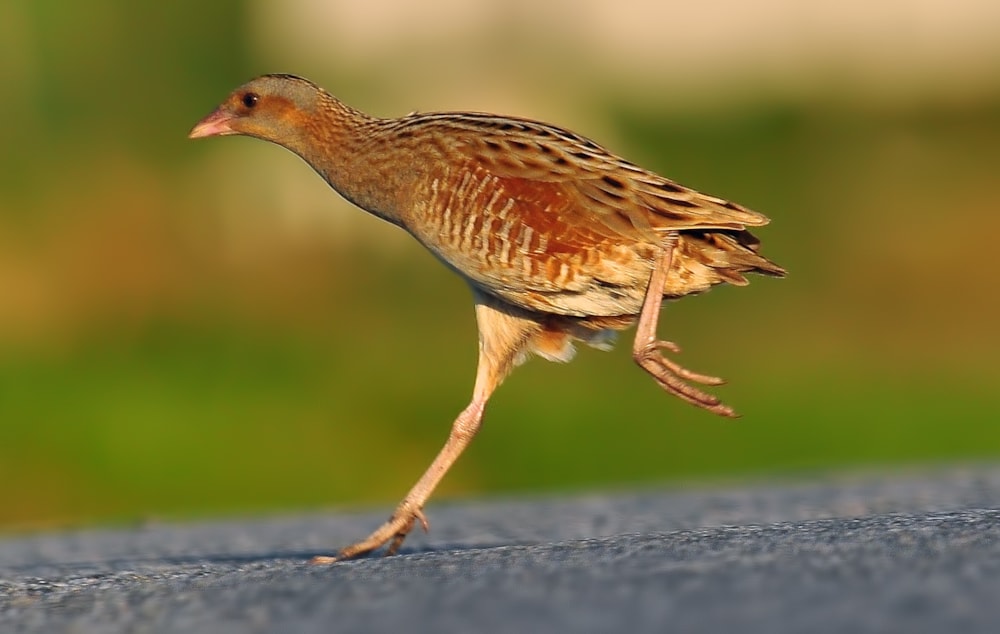 Almost always heard before being seen, views of Corncrakes out in the open like this are rare (Jack Bucknall).