Corncrake population remains at risk
ef6c7cc0-bb3d-450d-b9a8-ed245d31b9ad
Corncrake numbers in Scotland have remained largely static, with just a 2 per cent increase in calling males in 2018.
This year only 884 singing birds were recorded during RSPB Scotland's annual survey, a marginal increase of 18 individuals from 2017, but still down 31 per cent from the 2014 high of 1,289.
In some areas, including North and South Uist, there were positive results, with increases of 18 and 30 per cent respectively. However, these were ultimately outweighed by losses elsewhere, with key sites such as Islay continuing to lose birds. The fact that Corncrakes continue to languish at low numbers, and struggle to recover, means there are concerns from RSPB Scotland over their long-term survival as a breeding species. As a result, the organisation has renewed its call for urgent action from the Scottish Government, crofters, farmers, land managers and the conservation community.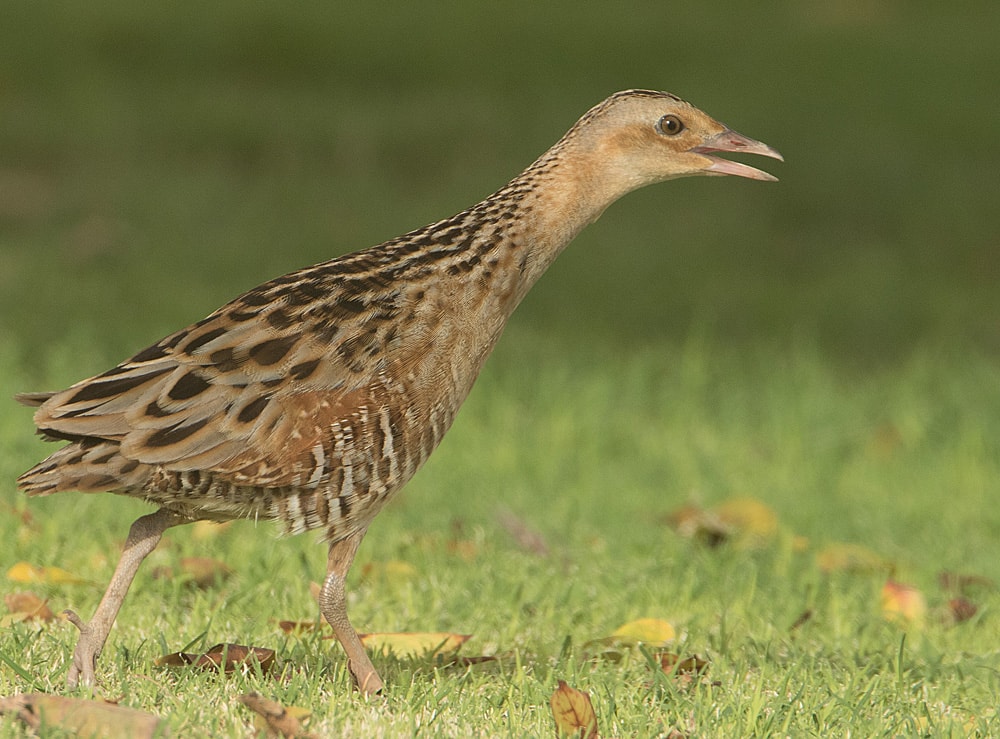 The British population of Corncrakes increased by just 2 per cent this year (Gavin Farnell).
In the 1990s the number of calling birds had dropped below 500. At that time, with the trends forecasting the disappearance of Corncrakes from Scotland within 20 years, various agri-environment and conservation schemes were introduced to reverse their fortunes. These projects triggered the start of the increase in numbers to the 2014 peak, so as a result the following declines are worrying.
Content continues after advertisements
The exact causes of recent problems for Corncrakes are not fully understood. Issues on the wintering grounds in the Congo and Sahel or on migration are possible factors, though closer to home the effect of late springs, reduction of cattle numbers and reduction in the area under positive management could be having an impact. Bridget England, Conservation Advisor at RSPB Scotland, said: "We urge crofters and farmers in key Corncrake areas to consider applying for an AECS contract in 2019.
"Fantastic work has been delivered for this species by Scotland's crofters and land managers over the last couple of decades and we need to keep this up – or even increase it – now that our Corncrakes seem to be in a bit of trouble. While it's fantastic news that Scottish Government has announced the opening of the scheme next year, there is a need for them to develop a long-term plan for future policy and funding beyond 2019 which allows continued support to vulnerable species such as Corncrake."
In the coming years it's hoped the species will also benefit from Heritage Lottery Funding (HLF) funding, which has recently provided a stage 1 development grant which will allow RSPB to appoint a project manager for the initiative, aptly named SCALE (Saving Corncrakes through Advocacy, Land management and Education).
Ms England added: "The Corncrake story is an important reflection of how modern Scotland manages and prioritises its natural heritage treasures. We have had huge successes in the past, which we should celebrate – but these now need to be consolidated and built upon for the coming generations."