Coots bring rollercoaster to standstill
c8e1fd8b-3b36-419f-83e0-f6bd42c39c0b
A splash boat rollercoaster in Hull hasn't been able to operate since a Eurasian Coot nested on the ride's tracks in April. As it's illegal to disturb nesting coots, the ride had to be temporarily shut, despite two clutches of eggs having thought to have failed.
The ride, which is situated in the city's East Park, has been shut for six weeks now, with the operator claiming they've missed out on thousands of pounds of revenue. Mally Wellburn, who owns the attraction, said: "We are not getting any money and we can take £900 on a good day.
"It's nature, the birds all nest round the park. Most are hidden but this one has her nest right at the bottom of the chute on the tracks."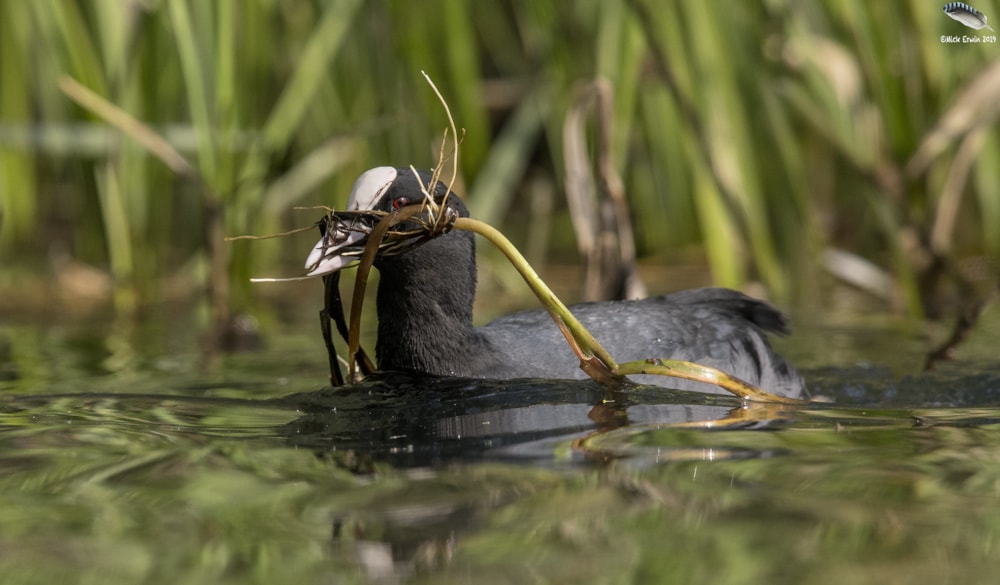 The Eurasian Coot nest is situated on the rollercoaster's course, meaning it has had to be temporarily shut down (Michael Erwin).
Mr Welburn, who says the ride's eight operators are currently not being paid, believes two clutches of eggs have already been destroyed in the nest. He added: "I can see she's as miserable as sin, having lost her eggs.
"I think it would be kinder to her to move the nest, but it's a criminal offence. In April I hoped it would all be over in a month. It's the school holidays and we could still be sat here talking at the end of September."
Mr Welburn, who also owns the 130-acre park's train and pedal boats, said Hull City Council had reduced the money he pays the authority by a third.