Controversy over proposals to destroy Robin and Pied Wagtail nests
9f69e0b2-6141-40a1-9d98-6a8d0b5066f2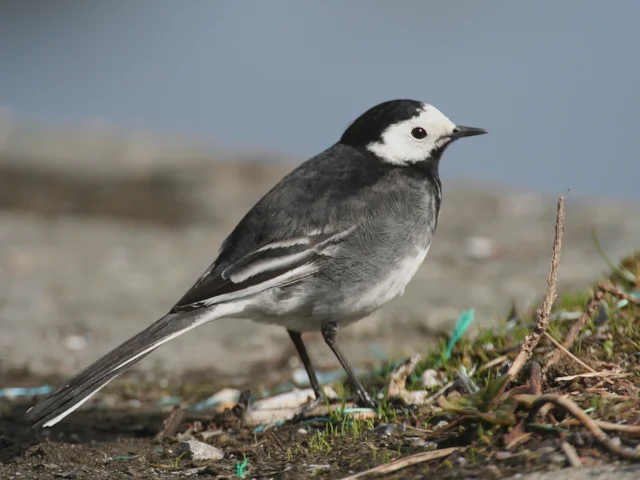 Shock new proposals that could see Robin, Starling and Pied Wagtail added to the list of species that can have their nests and eggs legally destroyed are under consideration by Natural England (NE).
The proposals come as part of a periodical review of the General and Class Licences of government wildlife legislation, and are likely to have been proposed to NE by an organisation with a vested interest in extending the ability to control wild birds.
Other potential changes include assessing the continued inclusion of Jay, Jackdaw and Collared Dove, along with the possible addition of three invasive alien species – Egyptian Goose, House Crow and Sacred Ibis – and feral Greylag Goose. The consultation part of the review began on 24 February, and closes today (19 May 2014) – the RSPB is presenting its response just short of the deadline.
Adding the popular and familiar garden species to the General Licence list will mean that land and property owners will not need to ask permission, provide evidence or report on their activities in order to destroy their nests and eggs. NE itself admits that, regarding the law, "compliance checking [is] unlikely" under the licence's terms.
The Game and Wildlife Conservation Trust (GWCT) has publicly disclosed
its response to the review
, and say that Robin, Starling (a Red-listed Species due to a radical population decline) and Pied Wagtail should be treated under General Licence if they are deemed to have an effect on "public health and safety", and an example given is of Starlings nesting in a ventilation flue. The GWCT also believe that Jay, Jackdaw and Collared Dove should continue to be included, particularly as the latter is considered to be a pest of stored grain and also takes "grain put out for other species" – probably intended to mean captive-bred gamebirds, as most bird table owners are unlikely to mind the species' presence.
They cite the natural predation on and competition with native bird species as a reason for the continued lethal control of Jay and Jackdaw, and mention their alleged effect on free-range poultry and game businesses.
According to the RSPB's Grahame Madge, the charity is arguing for the continuing exclusion of Robin, Starling and Pied Wagtail, as well as removing Jay and Jackdaw – they also argue that Rook should be removed, as the species – traditionally viewed as a pest – does much good on agricultural land, predating on pests such as leatherjackets and other crop-eating larvae. The charity believes that unmoderated lethal control of these species could also contravene
Article 9 of the EU Birds Directive
– which prevents commercial interests in particular from harming species of conservation interest – and may even be worthy of legal action.
The RSPB also challenges the proposed addition of Herring and Lesser Black-backed Gull (which are respectively Red- and Amber-listed) to the General Licence, despite both species having been removed just a few years ago owing to their conservation status. The charity recommends that assessment of the control of both gulls should be done on an individual case basis as it is at the moment, and that essentially there should be no changes to any species' current status on the list. Overall, it believes that the current system largely works, and does not need much rejigging.
Major stakeholder views aside,
an unofficial source has suggested
that the proposed changes are in the interests of several financial benefactors of the current Conservative government, which does not seem to have qualms about
placing ministers with perceived conflicts of interest
in positions of power in both NE and DEFRA
.
The present Chairman of NE is Andrew Sells,
a Conservative donor with no real environmental background
, but a highly successful career as an investment banker and housing developer. Following his appointment in December, the Environment, Food and Rural Affairs Select Committee said: "We are satisfied that Andrew Sells has the professional competence and personal independence required for the post of Chairman of NE and that he will be well placed to lead the organisation."
Content continues after advertisements