Conservationists unite against fracking
f69503c5-7996-4e14-a01b-64c16e2c096e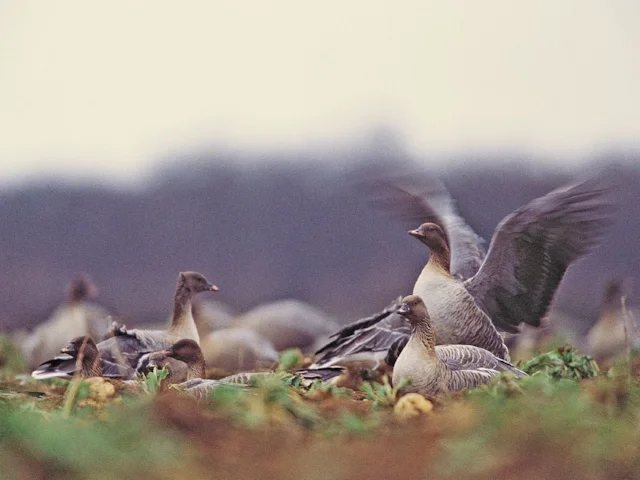 Major countryside and conservation groups have joined forces to challenge the government's pro-fracking policies as they try to introduce them across the country.
Poorly regulated fracking and shale gas extraction risks harming threatened species and polluting our waterways, according to a report produced by the UK's leading wildlife and countryside groups.
The report,
Are We Fit to Frack?
, was launched today by the Angling Trust, the National Trust, the RSPB, the Salmon and Trout Association, The Wildlife Trusts and the Wildfowl and Wetlands Trust. It contains 10 recommendations for making fracking safer as
the government continues its push to get companies to apply for licences
to explore and drill for shale gas.
The groups are calling for protected wildlife areas, nature reserves and national parks to be frack-free zones, for full environmental assessments to be carried out for each proposal and for the shale gas industry to pay the costs of its regulation and any pollution clean-ups.
The report highlights a lack of regulation around shale gas exploitation which could cause serious impacts for a range of threatened species. It also raises serious concerns about risks of water contamination and concludes that the UK is at present not 'fit to frack'.
The report comes just days before a public inquiry is due to begin examining the application for the first commercial extraction of unconventional gas in Scotland at Airth. While the proposal by Dart Energy to extract coal bed methane (another 'unconventional gas') does not involve fracking, it raises
many of the same environmental concerns
, including whether Scotland will be able to meet its climate change targets if new forms of fossil fuel extraction forge ahead.
RSPB Scotland, along with Scottish Environment LINK, have called on the Scottish Government to take a cautious approach to any extraction of unconventional gas in Scotland, with a presumption against extraction until concerns about environmental and climate impacts have been properly addressed.
Aedan Smith, Head of Planning and Development at RSPB Scotland, said: "The findings of this report reinforce RSPB Scotland's calls for a precautionary approach to all unconventional gas development in Scotland. Given the need to reduce our emissions, it would seem unwise to begin exploitation of another fossil fuel with the almost inevitable increase in carbon emissions that would result."
Content continues after advertisements