Conservation of endangered bird on Palau handed over to local people
dac63b79-8ad4-4a8f-a52d-a3e0ada35351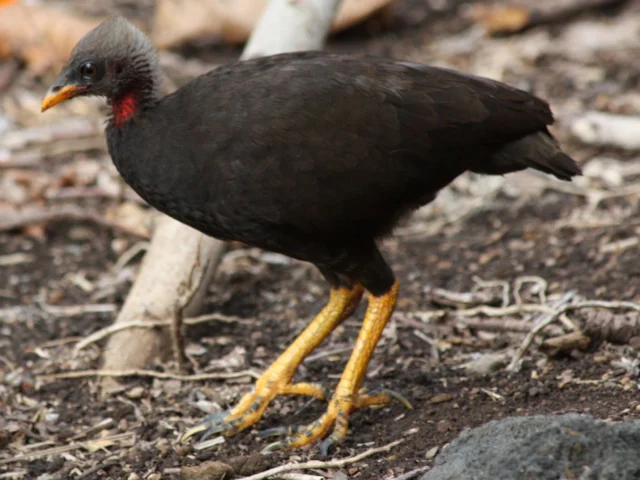 Local people will be looking after an endemic endangered megapode after they were entrusted with biological monitoring on Kayangel Atoll on Palau in the western Pacific.
Developing the skills of local people in managing and protecting their own natural environments and species is a key objective of BirdLife and its partners.
Palau
BirdLife partner, the Palau Conservation Society (PCS), has just passed this milestone on Kayangel Atoll, where the Department of Natural Resources and Conservation Services of Kayangel took over responsibility for the Kayangel Biological Monitoring and Evaluation Plan (KBMEP).
It is the result of a four-year programme of working together and training and teaching the necessary skills, after Conservation Co-ordinator Jennifer Ngwal led a successful survey with local staff for the second time this year, at the end of October.
The KBMEP monitors mainly terrestrial resources with a focus on the small remaining population of Palau's only endangered bird, Micronesian Megapode, which is listed as Globally Endangered bird on the
IUCN
Red List and the US Endangered Species List. The plan calls for biannual survey for the first two years, followed by annual surveys after. There are two subspecies of the unique bird, which is found only on Micronesia – one on Palau and another on the northern Marianas; a former population on neighbouring Guam is now extinct.
The monitoring protocol allows the PCS to track changes in the health of the environment – if there are stressful influences, this will help identify problems and prioritise the best protection methods for the atoll's ecosystem. PCS has also brought in other conservationists and law enforcement officers to provide extra hands on the ground and provide on-the-ground training. They hope that this approach can also be replicated in Koror's Southern Lagoon and in Melekeok.
Palau Conservation Society believes the department's staff have achieved a significant milestone in efforts to self-manage their natural resources. The people of Kayangel, the Governor and State Government, and the traditional leadership have provided relentless support in building home grown capacity, BirdLife said.
PCS will continue to provide monitoring support to Kayangel Department where needed, but from here on in, the local staff will be leading, planning, and providing the necessary field supplies and work.
Content continues after advertisements