Coal tax for wildlife
954089b9-6be2-4771-9a6a-53f5c4fabc98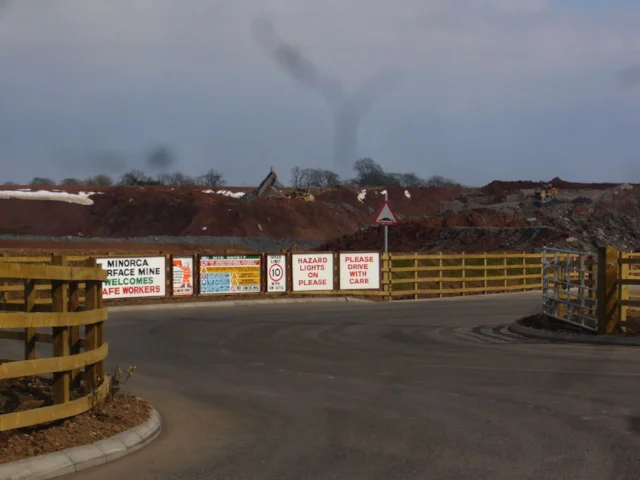 The RSPB has called for tax revenues from coal power stations to be used to help restore areas damaged by open cast mining.
RSPB is calling on the government to use tax revenues to establish a Restoration Investment Fund to help repair the habitats in areas across the country damaged by open cast coal mining, and to support sustainable jobs.
Last week in Westminster, MPs debated how 'orphaned' open cast coal mines – where operators have failed to set aside the millions needed for clean-up after operations have ceased – can be restored across Britain. This has proved to be a huge challenge in Scotland, where the collapse of the two largest open cast operators in 2013 exposed systemic failures to secure adequate restoration bonds, resulting in a network of damaged landscapes and a funding shortfall of £200 million.
Some mines are within protected wildlife areas and were allowed under strict conditions that quality restoration would be delivered. Issues have also come to light in Wales, as – following the collapse in Scotland – the Welsh government commissioned a review which found significant issues at a number of sites.
The RSPB is calling for a Restoration Investment Fund to be set up using existing revenues from coal power stations to support restoration at priority sites and deliver sustainable benefits for the environment, communities and local jobs.
A different proposal has been put forward by the open cast operator, Hargreaves, for tax breaks for new coaling at orphaned sites. The RSPB has raised concerns that attempting to fund restoration via new tax breaks is a risky approach. Tying restoration to new extraction would put pressure on local authorities to consent to coaling in already damaged areas, and could push the industry to progress economically marginal sites, risking further industry collapse. Low, declining coal prices mean that coal mining has already ceased at most sites in Scotland.
RSPB's Conservation Director, Martin Harper, said: "Establishing a Restoration Investment Fund could create real benefits and opportunities for the environment, local communities and jobs. It is disappointing that any taxpayer funds need to be used to clean-up after the open cast industry, but action does need to be taken.
"However, this vital support must not just be a tax break that rewards the very industry that caused the problems in the first place and encourages irresponsible coal extraction. The answer can't be that we need to 'just keep digging'."
RSPB Scotland's Head of Conservation Policy, Lloyd Austin, said: "The consequences of the collapse of the open cast industry are still being felt by Scotland's communities and wildlife, yet it seems we are not learning from our mistakes. A sustainable response is needed that does not use taxpayer funds to perpetuate coal extraction without accountability."
Content continues after advertisements