Church Norton hide vandalised
051c35b0-8ea7-4059-be88-56e0b61c6827
A hide at Church Norton, part of the popular Pagham Harbour nature reserve in West Sussex, has been vandalised.
The incident is thought to have taken place on the night of 16 February. Mid-morning the following day, local birder Sarah Russell reported broken glass, notices having been pulled down and litter scattered around the area. The hide has now been boarded up by the RSPB until further notice.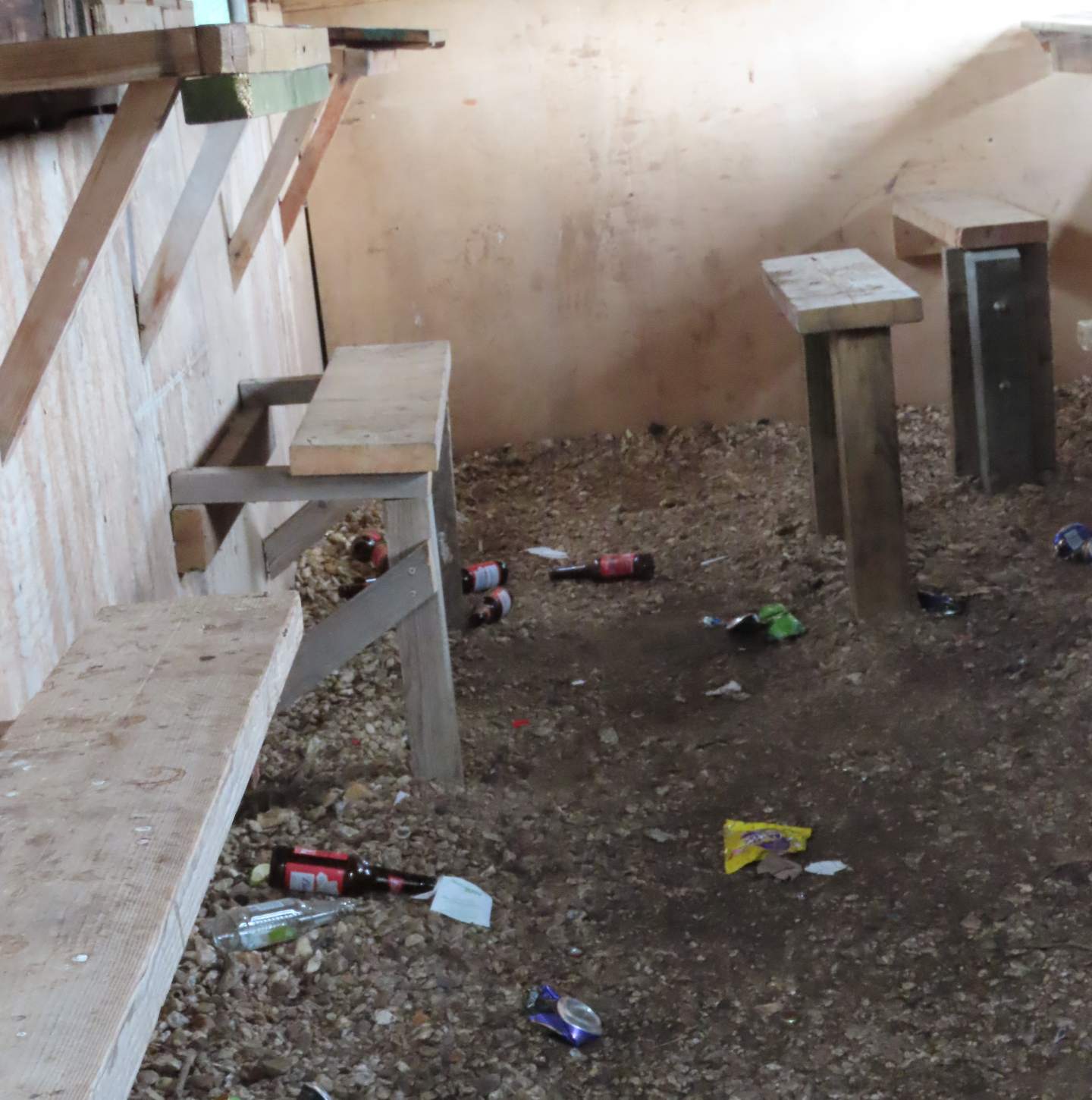 Litter strewn inside the vandalised hide at Church Norton (Sarah Russell).
Sarah commented: "This is the only hide we have overlooking the harbour and birders use it frequently; it gives great views across to Tern Island where the Little Terns breed. We had a smaller one on the opposite (Pagham) side up until a few years ago, right out on the spit, but vandals put paid to that and it had to be demolished.
"The hard work of volunteers has kept this hide going, with repairs sometimes needed after small acts of petty vandalism. We're just hoping it re-opens in time for the returning Swallows, as a pair has successfully nested in the hide for the last couple of years."