Chris Packham is voted Conservation Hero of the Year
930adb6d-985a-4794-9cad-3e4c029a43de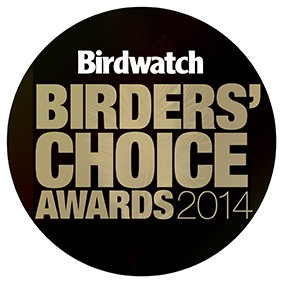 TV broadcaster and naturalist Chris Packham, best known for presenting the BBC's
Springwatch
and
Autumnwatch
programmes as well as for speaking out on conservation matters, has been voted Conservation Hero of the Year in the inaugural Birders' Choice Awards 2014.
The new awards, organised by Birdwatch magazine in association with BirdGuides, are designed to recognise the best in birding, from conservation, campaigning and companies to products and people — including this year's conservation villain. Chris Packham was acknowledged for his work publicising the illegal slaughter of millions of migrating birds in Malta, a campaign which trended to number one on Twitter with the hashtag #MaltaMassacre and was itself voted 2014's best campaign. He also supported the new Hen Harrier Day initiative, designed to highlight illegal persecution by the shooting community of the protected Hen Harrier in Britain — a species now on the verge of extinction as a breeding bird in England.
Despite stiff competition from other short-listed candidates, including fellow broadcaster and celebrity birder-cum-activist Bill Oddie, Chris took 55 per cent of the votes cast by birdwatchers through the magazine and social media outlets. It's an award of which he can be justifiably proud, in contrast to controversial former DEFRA Secretary of State Owen Paterson MP, who instead receives the Guano Award for Environmental Harm. Birdwatch readers evidently felt that Mr Paterson, who oversaw a disastrous tenure as Enivornment Secretary that included presiding over the Badger cull and opposing a ban on neonicotinoid pesticides, was a villain worthy of such an award.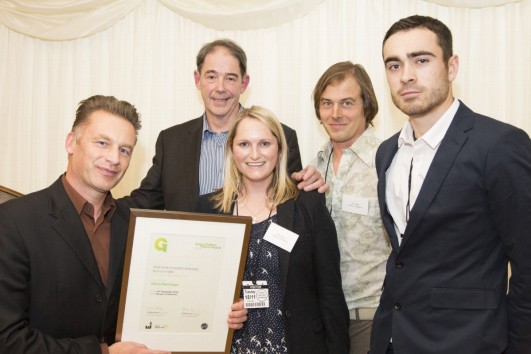 Chris Packham, here with the #MaltaMassacre team, was voted Conservation Hero of the Year in the inaugural Birders' Choice Awards 2014. (Photo: Dan Bridge)
Other winners included young conservationist Findlay Wilde, who won the Local Hero of the Year award, while the breeding Bee-eaters on the Isle of Wight were voted Best Rarity Event of the Year and Spurn Point was named Site of the Year.
On hearing he had been voted Conservation Hero of the Year, Chris Packham said: "I'm immensely flattered by this award because I do what I do to make a difference, not to garner any credit. To this end I must immediately point out that the Maltese campaign was a collaboration with three magnificent colleagues, all of whom are equally deserving of this praise — Ruth Peacey, Jeremy Toogood and Luke Massey. To have won alongside Findlay is also an honour, and to see the evil neonicotinoids recognised publicly as a serious cause for concern is very heartening. But to have beaten Mark Avery and George Monbiot is embarrassing: these giants of contemporary conservation were far more deserving than I. I hope they forgive me."
Full coverage of the awards and winners is published in the January 2015 issue of Birdwatch, on sale 24 December. Additional reporting of the nominations for some of the categories can be found online at www.birdwatch.co.uk/open/?page=birders-choice-results.