Chinook helicopter used to improve habitat for coastal birds
cac5c720-415b-486d-93d2-b39d6f0eca76
A Royal Air Force (RAF) Chinook helicopter from Joint Helicopter Command has delivered 56 tonnes of aggregate – a mixture of sand, gravel and crushed stone – to Pewit Island in Portsmouth Harbour to enhance an important habitat for coastal birds.
The island, administered by the Hampshire and Isle of Wight Wildlife Trust, is situated between Portchester Castle and Gosport, while the project will help restore and improve a crucial breeding and roosting area for a range of species.
Due to the remoteness of the site and shallow water, airlifting the aggregate was the only viable option, which is why 28 Squadron from Oxfordshire's RAF Benson was brought in to assist.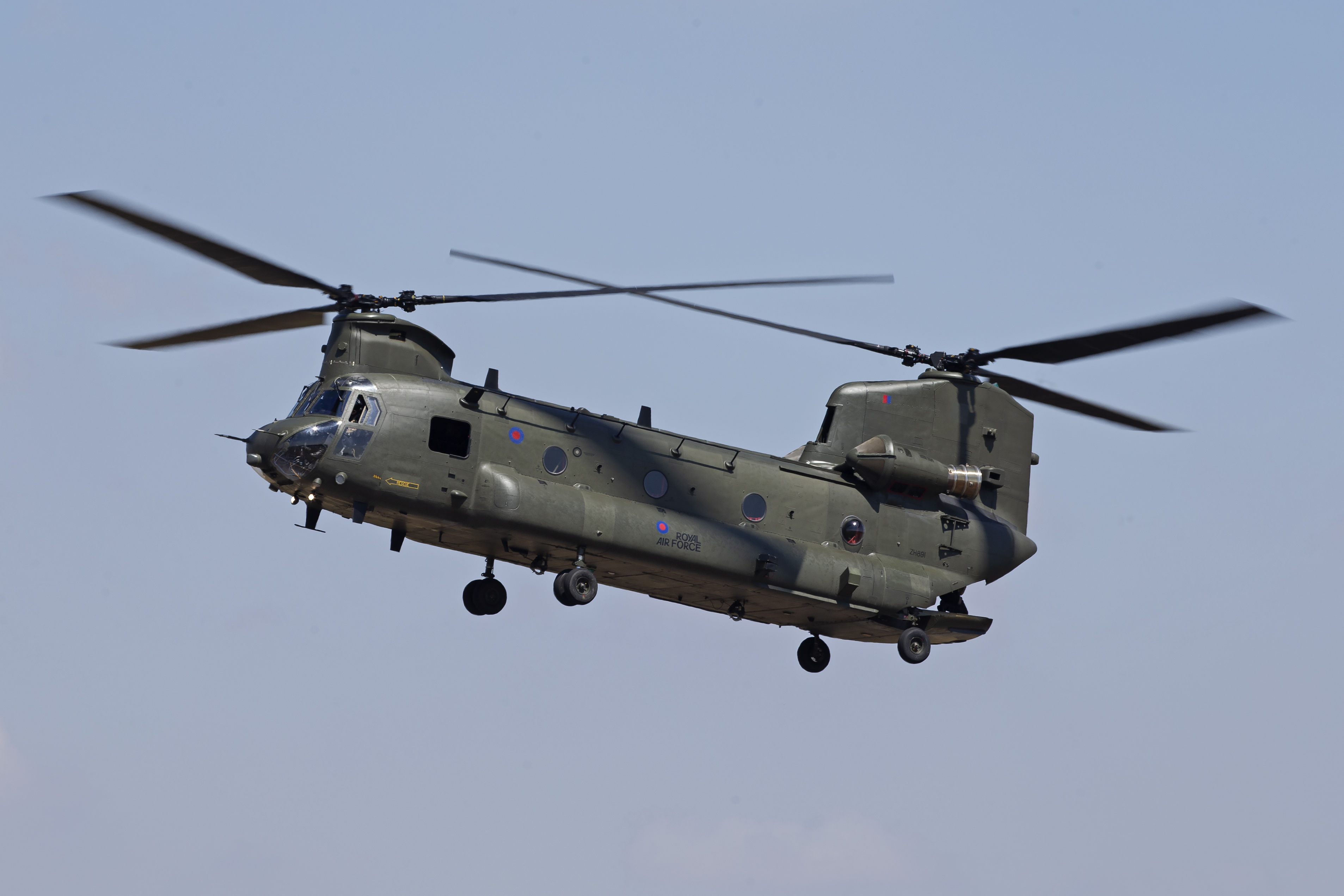 The aggregate was delivered to the island by an RAF Chinook helicopter (Sam Viles).
Pewit Island is a restricted-access nature reserve and boats cannot land on the island – as this would disturb the wildlife and damage the fragile saltmarsh habitats. The aggregate was prepared and initially transported on a landing raft, before the Chinook lowered down and collected the large bags to carry them onto the island.
Reserves officer for Hampshire and Isle of Wight Wildlife Trust, Chris Lycett, said: "This project is very exciting and has the potential to return breeding seabirds to Portsmouth Harbour, something that has not been seen in a very long time.
"Working with the various partners for this project has been great and I am really pleased that it went ahead after several years of planning. Special thanks to Day Aggregates and Tarmac for providing the shingle."
Major Jon Wells, officer commanding the Joint Helicopter Support Squadron, added: "This task was a fantastic opportunity for members of our Helicopter-Handling Team to use their specialist skills to assist the RAF Chinook crew in lifting and moving the aggregate to Pewit Island."