Chinese Pond Heron and Slaty-backed Gull added to BOU's British list
51600c0e-8d56-419f-9a2c-e64ce7789855
The British Ornithologists' Union Records Committee (BOURC) has announced some changes to its British list, and accepted two long-awaited firsts for Britain — Chinese Pond Heron and Slaty-backed Gull.
Both species were seen by many observers and well photographed. The details are:
Chinese Pond Heron: on the basis of the well-twitched first- or second-winter bird at Hythe and Saltwood, Kent, from 17 January to 13 March 2014 (photographed). The Records Committee commented: "On first impression this species may seem an unlikely natural vagrant to western Europe, and instead a more likely escape from captive collections. However, Chinese Pond Heron is rarely kept in captivity in Europe, and is a long-distance migrant, with extra-limital birds previously found both in continental Europe and North America. Thus the balance of evidence pointed very strongly towards the Kent record being a bird that originated from natural populations, and it was unanimously accepted to Category A. It should be placed after Squacco Heron on the British list."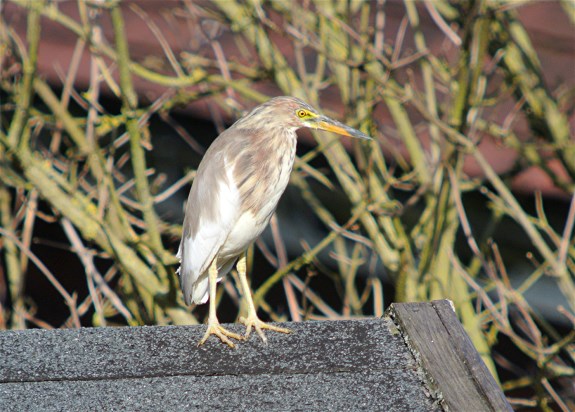 Chinese Pond Heron, Hythe, Kent, 6 March 2014 (Photo: Steve Nuttall)
Slaty-backed Gull: an adult or near-adult discovered by Birdwatch and BirdGuides Mananging Editor Dominic Mitchell at Rainham, Greater London/Essex, and later seen at both Pitsea and Hanningfield, Essex, from 13 January to 26 February 2011. The Committee said: "This well-documented record established the identification of this individual. Provenance as a wild bird was not an issue as the species is not kept in captivity and has been found in Europe before, as have a number of other north Pacific seabirds, including gulls, terns, auks and divers, demonstrating that vagrancy from this part of the world is possible. Thus it was straightforward to accept the species to Category A. It should be placed after Iceland Gull on the British list."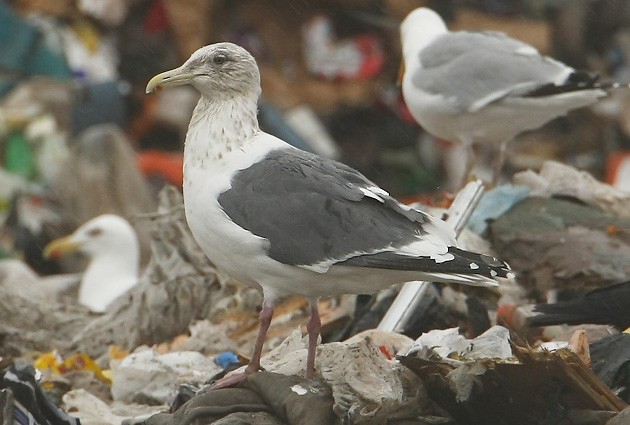 Slaty-backed Gull, Pitsea, Essex, 19 February 2011 (Photo: Steve Arlow)
More controversially, the first-winter male Mugimaki Flycatcher at Stone Creek, Humberside, on 16-17 November 1991 has now been 'demoted' from Category D to E following the initial circulation in 1993, and three subsequent reviews in 1997, 2008 and 2016.
The BOURC statement concluded: "These decisions will be published as part of the BOURC's 46th report due to be published in IBIS in January 2017. Upon publication of these decisions, the British list will stand at 603 species (Category A = 585; Category B = 8; Category C = 10)."