Changes to the BirdGuides news service in 2022
ab19f08a-8bca-4499-81ab-b901b175765f
With the New Year comes several changes to BirdGuides bird news reporting. From 1 January 2022, a number of species will receive updated rarity levels, reflecting changes in status and distribution.
Perhaps expectedly, the majority of changes mirror species declines, with several species becoming much more difficult to find across Britain and Ireland. Eurasian Dotterel is one such example that is set to be upgraded to Scarce, with the breeding population declining by more than 40% since the turn of the century and the number of passage migrants seen each spring and autumn having decreased considerably over the same period.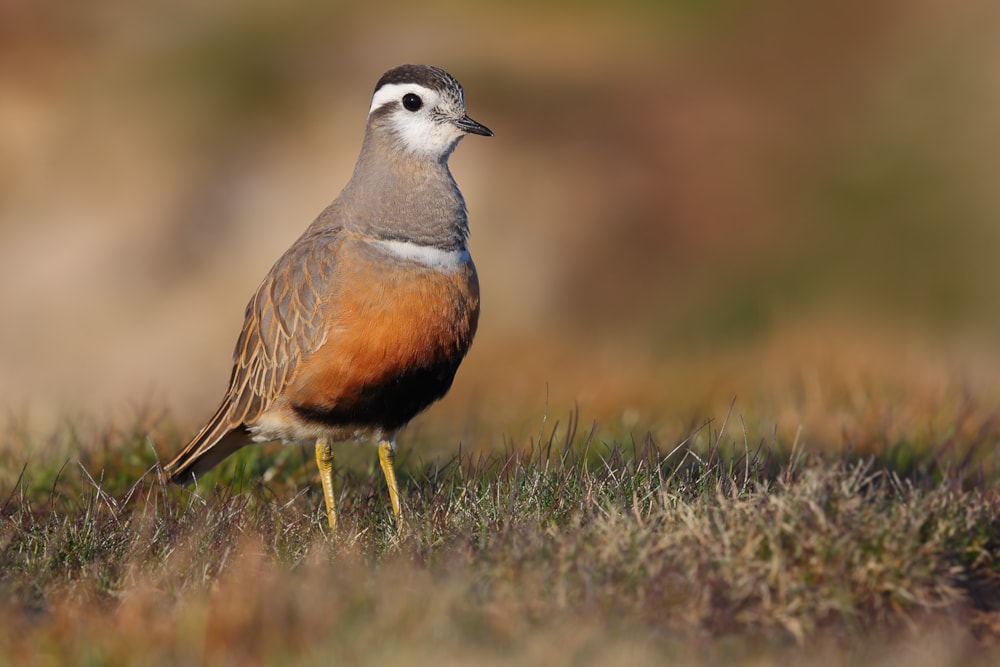 Eurasian Dotterel will now be classified as Scarce across the BirdGuides news service (Kit Day).
In Britain, the entire estimated wintering population of Taiga Bean Goose numbers fewer than 300 birds, split between single sites in England and Scotland, although this is perhaps an overestimate – just five birds have returned to England so far during 2021. Away from these areas it remains a very rare bird indeed, with a number of counties awaiting their first records. It is therefore upgraded to Scarce.
In a similar vein, the decline of Bewick's Swan has been stark over the past decade and, reflecting its rapidly diminishing status in the far west of its wintering range, it is upgraded to Scarce for Ireland (though for now remains as Local in Britain).
Shore Lark is another wintering species that has become less familiar in recent years. For example, just 50 sites recorded this species across the entirety of Britain and Ireland in 2021, with only a fraction of these lingering long enough to be considered 'gettable'. Given that the wintering population may be just a few tens in some winters, including this year, it is a scarcer prospect than many species traditionally thought of as scarce migrants, including Common Rosefinch and Red-backed Shrike. It therefore is upgraded to Scarce.
Arctic Skua, which has declined by more than 80% as a breeding species since the 1990s, will also be upgraded from Common to Local. This better reflects its rarity inland, where it remains a highly desirable species across the board, especially these days.
Content continues after advertisements
While most rarity level changes mirror species declines, a small number have seen an upturn in fortunes. Thanks to natural expansion and reintroduction projects, Red Kite is now a common and familiar sight across wide areas of Britain, and is reclassified as Common.
More familiar to the BirdGuides news service is Siberian Chiffchaff. This popular taxon, already split as a full species by some taxonomies, is widely reported during the autumn and winter months and, as in the case of other Siberian taxa, is becoming an increasingly familiar sight on British shores. Winter 2021-22 is already shaping up to be another bumper season for tristis and, to reflect this, it has been downgraded from Scarce to Local.
In full, the rarity level changes to be applied are:
Taiga Bean Goose – Local > Scarce
Bewick's Swan – Local > Scarce [Ireland only]
Arctic Skua – Common > Local
Red Kite – Local > Common
Golden Pheasant – Local > Scarce
Eurasian Dotterel – Local > Scarce
Shore Lark – Local > Scarce
Siberian Chiffchaff – Scarce > Local
Grasshopper Warbler – Local > Common
These rarity level changes might mean that subscribers may wish to amend their filters to ensure that they continue receiving reports of species for which their rarity status has been downgraded.