Cambodia bans drug in bid to save vultures
d0044f1a-a52f-4986-ad28-6b3a9ad2cd1b
Cambodia has banned the veterinary drug diclofenac in an attempt to save remaining vulture populations in the South-East Asian nation.
Following lengthy advocacy from NGOs including BirdLife Internetional, the Cambodian government has banned the drug, which is used as a painkiller for cattle. Diclofenac is deadly to vultures and the ban will come into effect immedatiately. The Cambodian government is looking to safeguard the declining and threated populations of the three vulture species – Red-headed, Slender-billed and White-rumped – that remain.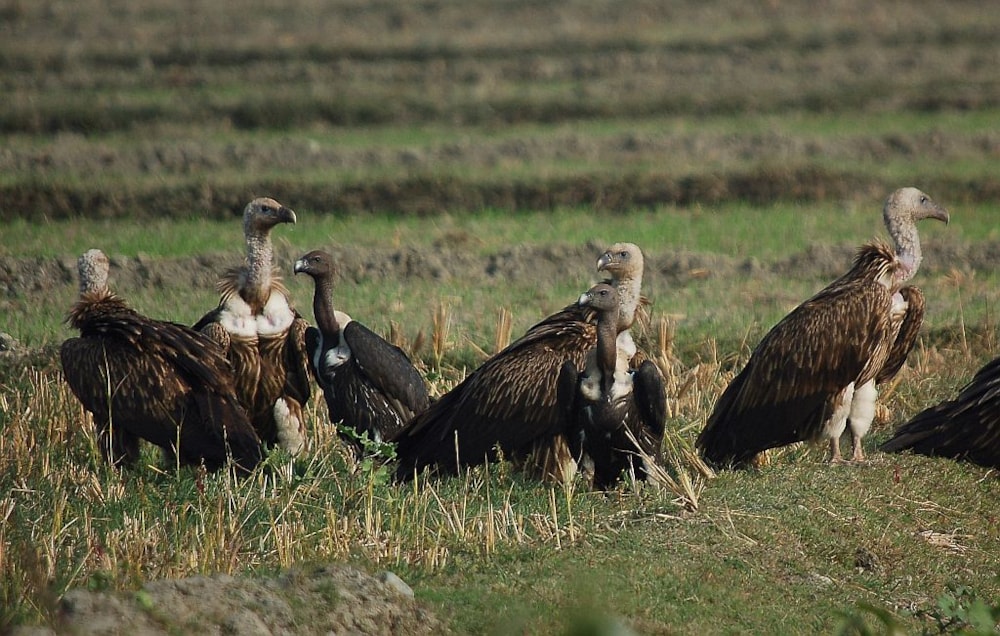 White-rumped Vulture (smaller two birds) is one of three vulture species found in Cambodia (Tim Dean).
Dr Julia Stenkat, resident veterinarian of the Angkor Centre for Conservation of Biodiversity, explained: "Diclofenac, while harmless to cattle and other livestock, results in death of vultures if they feed on a carcass of an animal previously treated with this drug."
The vulture population in India, formerly the largest in the world and numbering into the millions, suffered a 99 per cent decline as a consequence of the veterinary use of diclofenac administered to cattle. The near-disappearance of these scavengers from the ecosystem resulted in a huge public health crisis as millions of cattle carcasses, discarded daily in refuse dumps, went uneaten. The feral dog population grew and this led to an increased number of human deaths from rabies, while also putting pressures on native wildlife populations that the dogs predated.
Content continues after advertisements
In response, the Government of India banned the veterinary use of diclofenac and promoted meloxicam, a harmless and equally effective substitute drug. There is now evidence of vulture population recovery in some parts. The Cambodia Vulture Working Group (CVWG) has been championing the conservation of Cambodia's vultures since 2004. Cambodia's vultures are facing an increasingly high risk of extinction and continuous monitoring has shown a 50 per cent decline: 2019's national census recorded merely 120 vultures in the entire country.
Dr Nou Vonika, Director of Department of Animal Health and Veterinary Public Health, General Directorate of Animal Health and Production, said: "The Minister of Agriculture, Forestry and Fisheries recognizes the potential impact of a diclofenac ban on the Kingdom's vultures and the consequences this could have for human health. MAFF is pleased to have worked with the CVWG to issue this ban."
Teak Seng, Country Director of WWF Cambodia, added: "We applaud MAFF's decision. It is one of critical steps aiming to prevent the extinction of Cambodia's vultures impacted by diclofenac used for veterinary purpose. This decision needs to be circulated, enforced and monitored."