Buzzard found poisoned in Ayrshire
a264b02b-579a-442a-b59a-8b905720ff00
Police Scotland has issued a warning after an illegally poisoned Common Buzzard was found on the outskirts of Mauchline, Ayrshire, on 2 November by a member of the public.. It was still alive upon discovery, although in a severely distressed state, but thankfully survived the ordeal. A toxicology report confirmed the buzzard had ingested poison.
As a result of the report verdict, Police Scotland are concerned that this illegal activity is happening in the area and have appealed to the public for any information that may lead to detecting the person responsible for this deliberate act.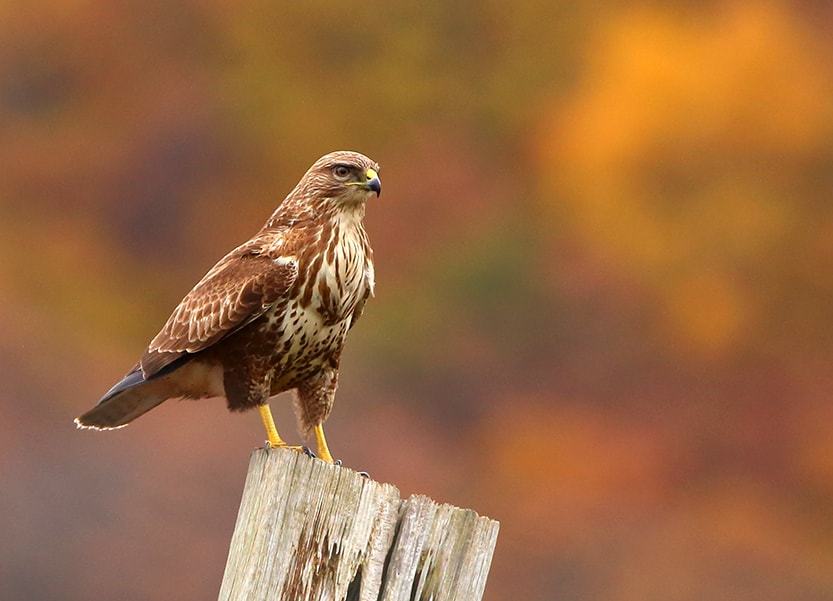 Despite being found in a state of distress, the poisoned Common Buzzard survived (Colin Harvey).
Content continues after advertisements
PC Sam Briggs, Wildlife Crime Officer, said: "It is a serious concern that someone has targeted wildlife in this illegal and indiscriminate manner. If anything unusual is discovered I would advise not to touch it, but instead cover it if you can and contact the police, giving them the exact location."
Police are working alongside partner agencies Scottish SPCA, Science and Advice for Scottish Agriculture and Agricultural Officers to fully investigate the matter. Anyone with information on the illegal use of pesticides or who may has seen something suspicious – particularly in the last month or so – is advised to call 101 and quote No: SP-20181120-2194 or Crimestoppers anonymously on 0800 555 111.
This latest episode involving Common Buzzards is one of several to have occurred during the last 12 months, with other incidents having taken place in Co Cork, Powys and North Yorkshire.